Our values and behaviours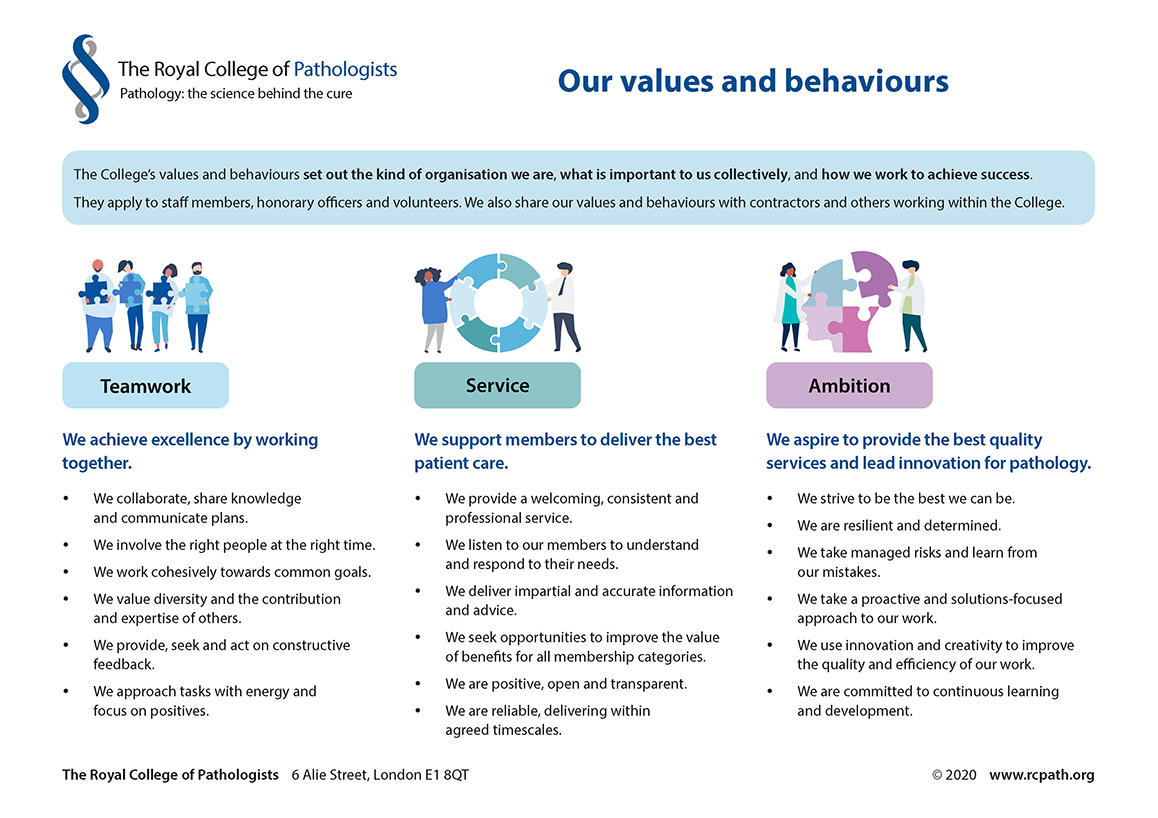 The College's values and behaviours set out the kind of organisation we are, what is important to us collectively, and how we work to achieve success.
They apply to staff members, honorary officers and volunteers. We also share our values and behaviours with contractors and others working within the College.
Download a copy of the College's Values and behaviours statements
Teamwork: we achieve excellence by working together
We collaborate, share knowledge and communicate plans.
We involve the right people at the right time. We work cohesively towards common goals.
We value diversity and the contribution and expertise of others.
We provide, seek and act on constructive feedback.
We approach tasks with energy and focus on positives.
Service: we support members to deliver the best patient care
We provide a welcoming, consistent and professional service.
We listen to our members to understand and respond to their needs.
We deliver impartial and accurate information and advice.
We seek opportunities to improve the value of benefits for all membership categories.
We are positive, open and transparent.
We are reliable, delivering within agreed timescales.
Ambition: we aspire to provide the best quality services and lead innovation for pathology
We strive to be the best we can be.
We are resilient and determined.
We take managed risks and learn from our mistakes.
We take a proactive and solutions-focused approach to our work.
We use innovation and creativity to improve the quality and efficiency of our work.
We are committed to continuous learning and development.
Download a copy of the College's Values and behaviours statements