The Furness Prize for Science Communication
The opening date for this competition is under review due to the coronavirus pandemic.
What is the Furness Prize?
The Furness Prize for Science Communication is an award given to a pathology trainee or undergraduate who has shown excellence in their science communication activities throughout the year.
The aims and objectives of the award are to:
cultivate awareness amongst pathology trainees and undergraduates about the importance of public engagement
reward and recognise trainees and undergraduates who have undertaken sustained high-quality science communication activities.
A prize of £200 is generously awarded to the winner of the competition, funded by the previous College President Professor Peter Furness (2008-2011). The winner will be invited to receive their prize at the College's New Fellow's Ceremony in London in February 2020. The winner will be able to bring a guest and the cost of travel to the ceremony will be reimbursed by the College.
How to apply
Use the application form below to self-nominate for this prize. There is a space on the form for a referee to provide a supporting statement for your application. Refer to the guidance for applicants document below before you complete the form. You can apply as a team rather than an individual but the maximum number of people that can be included in one prize application is four. Please return your completed application form by email to publicengagement@rcpath.org by midnight on Monday 28 October 2019.
Judging process
The decision on the Furness Prize winner will be made by a selection committee composed of the Vice President for Communications, Director of Publishing and Engagement and a member of the Public Engagement department. Selection by the committee will be based on evidence of a sustained commitment to high quality public engagement activities – further information is in the guidance for applicants below.
Prize winner(s)
The Prize winner(s) will be informed in December 2019. The winner or winners will be invited to receive their prize at the College's New Fellow's Ceremony in London in February 2020. The winner(s) will be able to bring a guest (one each if more than one winner) and the cost of travel to the ceremony will be reimbursed by the College.
Application form and information
Furness Prize 2019 winner
This year, the prize has been awarded to Dr Hamzah Farooq. Hamzah is a Specialist Registrar in Medical Virology and Infectious Diseases, currently on secondment as a Senior Clinical Fellow in Whole Genome Sequencing of Mycobacteria at the National Mycobacterium Reference Service-South in Colindale.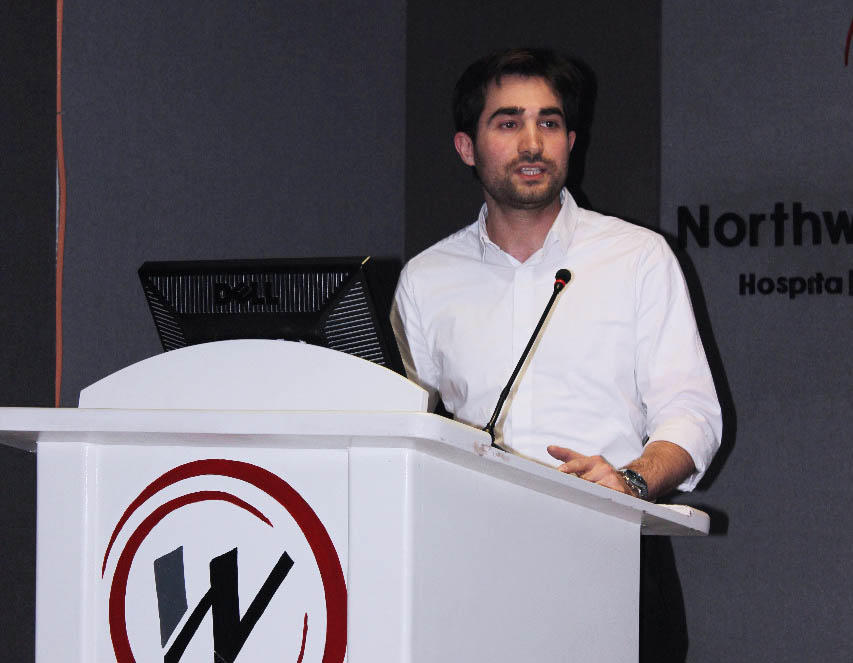 Hamzah has been involved in a wide range of activities throughout the year, in the UK and abroad, and the judges were particularly impressed by his commitment to delivering pathology-related training to undergraduates, postgraduate trainees, healthcare workers and members of the public, including giving a talk on 'getting into combined infection training' and developing educational videos on whole genome sequencing.
He also delivered tutorials on virological conditions to medical students and taught the basics of microbiological and virological laboratory techniques to postgraduate trainees.
In addition, Hamzah has helped to raise awareness of infectious diseases and laboratory diagnostics. He presented several posters on infectious diseases including malaria, tuberculosis and HIV and also delivered talks entitled 'introduction to HIV resistance and clinical cases'.
Here's what Hamzah had to say when he found out he had won this year's prize.
I feel very privileged to have been awarded this prize and aim to use this motivation to continue honing my skills and deliver further science communication activities in the future. Pathology is a field in which one works with a variety of multi-disciplinary teams and a diversity of patients. Communication between teams is vital in pathology for patients, healthcare workers and for members of the public to fully understand the pathological and diagnostic process. Only by communicating effectively and working together, can we aim to reduce the burden of disease and improve the quality of life of patients and the general public.