The Furness Prize for Science Communication 2017
Nominations are now closed for the Furness Prize for Science Communication 2017.
This Year's Winner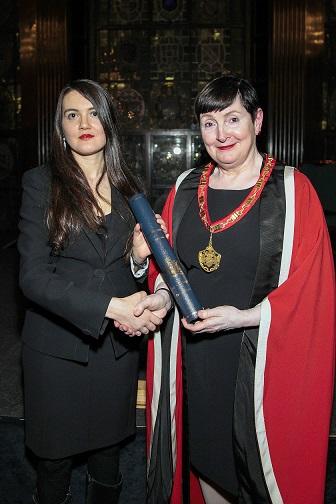 The winner of the Furness Prize for Science Communication 2017 is Dr Michelle (k/a Mikhaila) Muscat a Speciality Registrar Chemical Pathology.
Not only is Dr Muscat in the final stages of a PhD that has a strong focus on the communication of pathology, but Michelle has also published a novel where the main character is a Chemical Pathologist and developed and delivered numerous school workshops that explored a range of chemical pathology topics including blood tests, high cholesterol and diabetes.
Dr Muscat has also created teaching and other resources and written a number of scientific publications on the best methods to communicate and teach pathology. Her very creative approach has enabled her to reach diverse audiences through poetry, theatre and social media. Overall, Michelle impressed the judges both with the quantity and quality of the science communication work she has undertaken.
Special commendation was also given to undergraduate student, Teodora Popa, who joined together 250 science and medical students from University College London to educate the general public, 9 schools and 3 local libraries.
This prize was created to:
cultivate awareness amongst pathology trainees about the importance of public engagement
reward and recognise trainees who have undertaken sustained high-quality science communication activities
The prize is awarded to a pathology trainee who has shown excellence in their science communication activities and are judged by the panel to meet the selection criteria. Eligible nominees are trainees who have contributed significantly to science communication over a sustained period of time including some activity throughout the year. A prize of £200 is generously awarded to the winner of the competition, funded by the previous College President Professor Peter Furness.