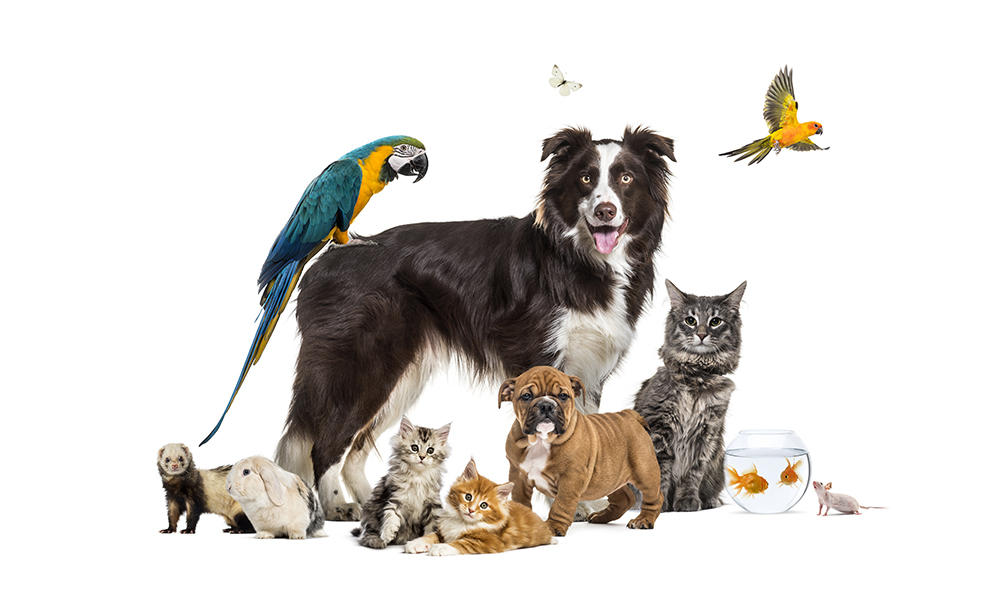 The RCPath Pet Portrait Competition is now closed. Thank you to everyone who submitted an entry. The results will be announced before the end of June.
Calling all pet owners! To celebrate National Pet Month and highlight the important work of veterinary pathologists during our Diamond Jubilee year, we're inviting you to enter the RCPath Pet Portrait Competition. The competition will run from 1 April to 2 May 2022 and there are two categories you can enter your pets' photos into:
cutest pet

pet that looks most like its owner
The Twitter competition is open to RCPath members and their family and friends. Students are also encouraged to take part – there is a separate competition for them on Instagram.
RCPath President Prof. Mike Osborn and veterinary pathologist Rev Dr Jenny McKay will be looking at all the entries and selecting their favourite photos for each category. A total of four winners will be chosen from the members'/students' entries across the two categories and will each receive a pet hamper. Winners will be announced in mid-May 2022 in an RCPath news post and on our social media channels.
How to enter
If you are an RCPath member, or family/friend of an RCPath member

- post a photo of yourself with your pet on Twitter (or a photo of your pet on its own) between 1 April–2 May. You'll need to tag @RCPath and also use the hashtag #RCPathPets to be entered into the competition.

If you are a student

- a parallel Instagram competition is also being run for students. Any students wishing to enter will need to tag @royalcollegeofpathologists and use the hashtag #RCPathStudentPets.
Please ensure that your photos are of a high resolution (at least 300 dpi). Email [email protected] if you have any queries or difficulties submitting your pets' photos.
Veterinary pathology
Veterinary pathology is one of the 17 pathology specialties and underpins all aspects of clinical disease management in animals. When a vet requests a diagnostic test for an animal – be it a pet, zoo animal or livestock – it's a veterinary pathologist who will investigate and diagnose. Find out more the important work that veterinary pathologists do by watching our video of Dr Alex Civello below and visiting our careers page.
Some inspiration
Check out this Insider article for some fantastic images of pets that look like their owners.

Here are a few example photos of Mike and Jenny's pets.