Previously funded projects
The grant scheme was created to encourage members and non-members of the College to develop projects that inform, demystify and promote pathology. Below we are pleased to showcase some of the innovative events that the scheme has funded.
Who was funded in 2019?
A Living Autopsy event at the King's School Chester
This live audience-based event involved histopathologist Dr Natalie Meara as the presenter, as well as model playing a 'dead body'. The sold-out event, which took place during National Pathology Week, also offered students from both The King's School and from other schools in the area, the chance to hear careers talks from pathologists working in different areas.

Hide and Seek - An immersive performance in London's Petrie Museum
Pathologists, scientists, artists and members of the public collaborated on an atmospheric immersive performance at the Petrie Museum of Archaeology, University College London. Visitors to the atmospheric Petrie Museum of Egyptian Archaeology mingled with characters from the drama, to seek the hidden source of infection and outbreaks or discover the science of cures. The performance itself was the culmination of workshops with students and researchers from UCL, UCH and GOSH, artists, and the public.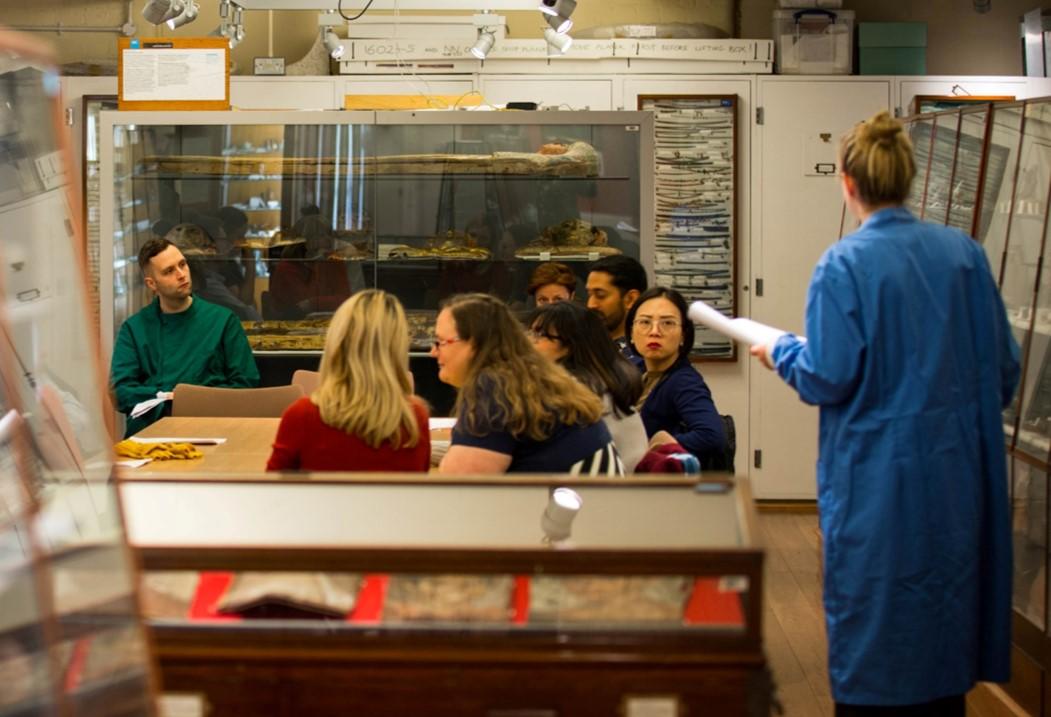 Who was funded in 2018?
Science Secrets of the Hospital Lab
Run by Rebecca Wright, lecturer in the School of Pharmacy and Life Sciences at Robert Gordon University, this event brought secondary school students from some far-flung areas of Aberdeenshire into the university labs to take part in a range of experiments as they worked to solve a clinical scenario.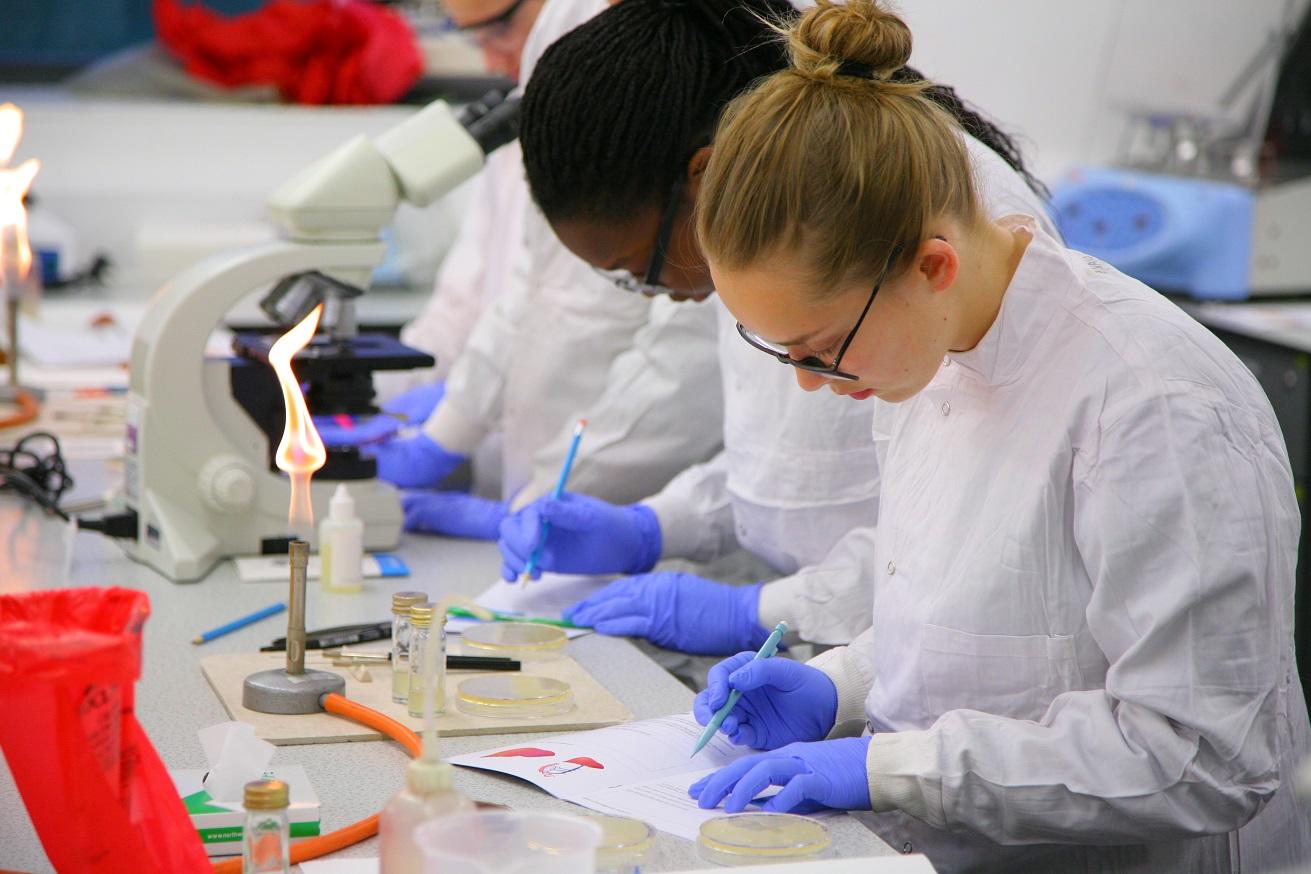 Remember Remember
An innovative project led by clinical scientists in collaboration with a playwright, actors and patients at Great Ormond Street Hospital, 'Remember Remember' was an entertaining piece of theatre put on at the hospital on the Friday of National Pathology Week, with a film of the play also produced to show patients who were too unwell to leave the ward.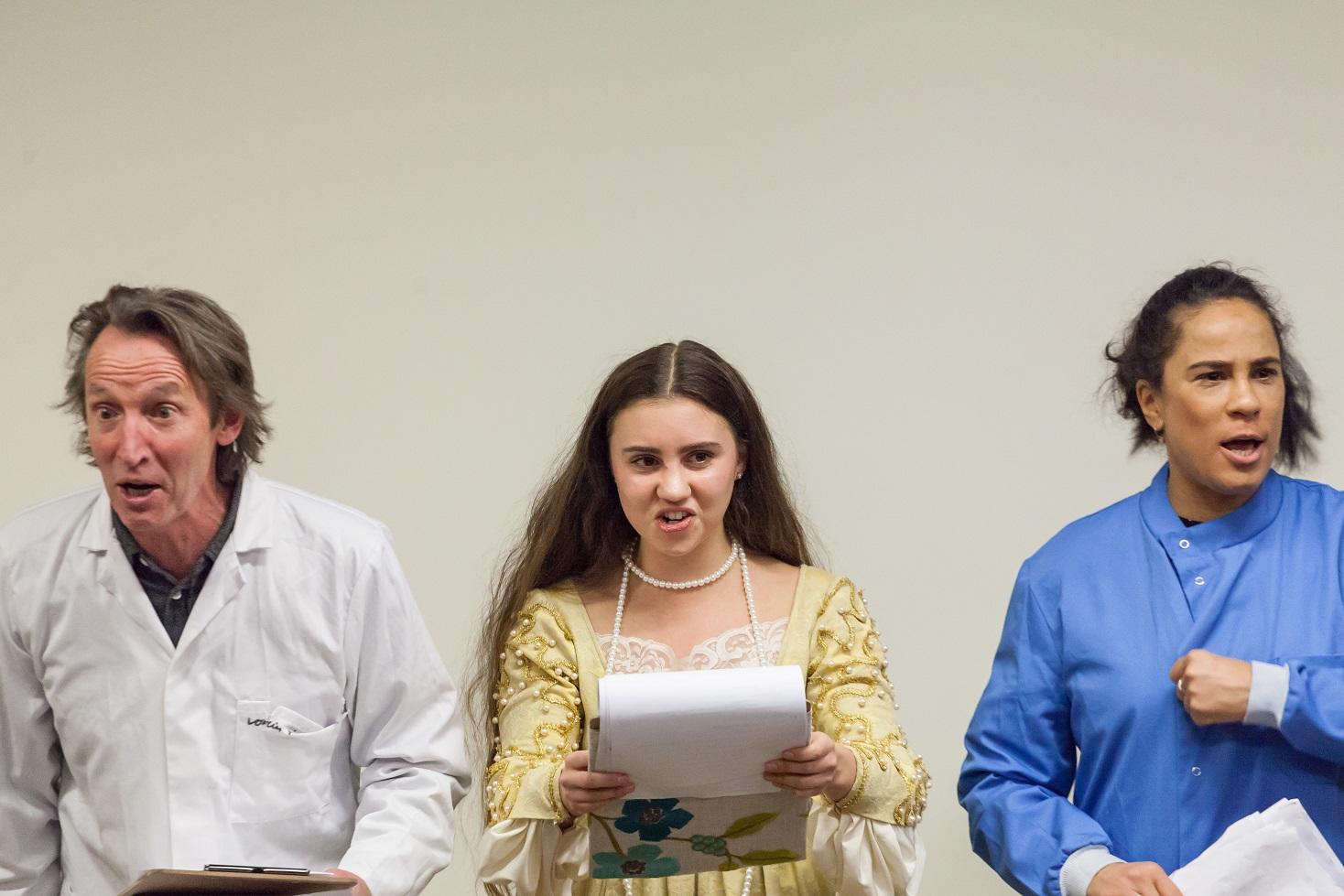 NHS70 Birthday Tea Party
To round off our year of celebrating the 70th anniversary of the NHS, Fellows Dr Angharad Davies and Dr Esther Youd delivered two 'NHS70 Birthday Tea Parties' for NPW, one for families at Swansea Science Festival, and the other for adults at Swansea's Taliesin Arts Centre.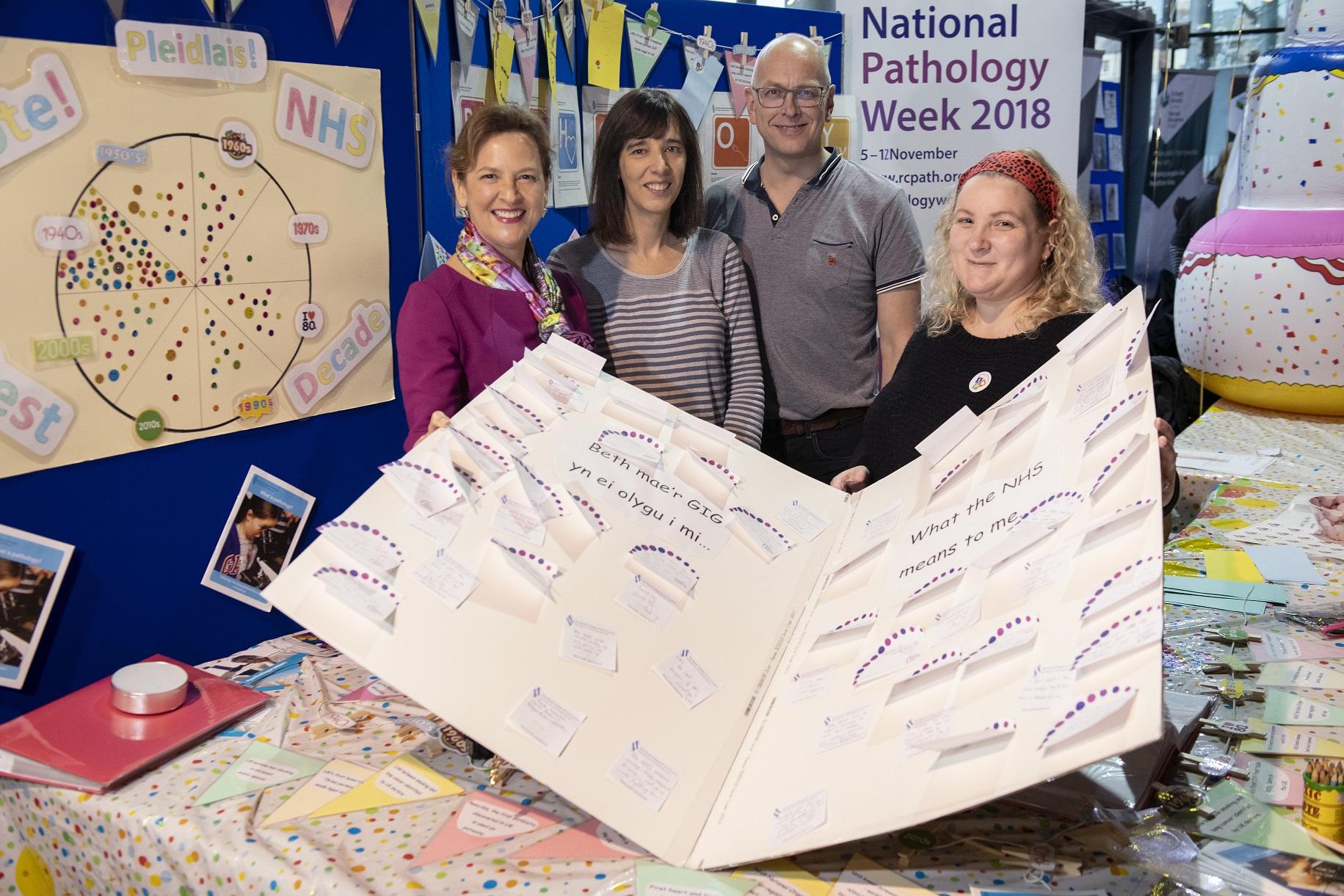 Who was funded in 2017?
Pliosaurus! Exhibition
The Pliosaurus! Exhibition took visitors back 150 million years in time to meet a life-size reconstruction of what a Pliosaurus looked like, how it lived and why it died. The aim was to show that if the creature was alive today, a veterinary pathologist could perhaps be able to help it survive.
Curiosity killed the Researcher… but what did she die from?
Seven different groups within the Nuffield Department of Medicine collaborated to produce a true likeness of a clinical trial during an outbreak. The overarching idea was that the visitor would become a crime scene investigator (CSI) to determine which epidemic disease the researcher contracted through many hands on and thought provoking activities.