The day seeks to highlight the achievement of women in all walks of life, as well as act as a catalyst for positive change when it comes to gender equality.
At the College, we are taking part in IWD by celebrating inspirational women in pathology – and we're asking our members, supporters and partners to join in.
Download and print our 'Celebrating women in pathology' sign.
Take a photo with the woman that has inspired you. She could be your colleague, a family member, trainee, teacher or anyone who you feel has contributed to your professional journey and influenced you to become a pathologist.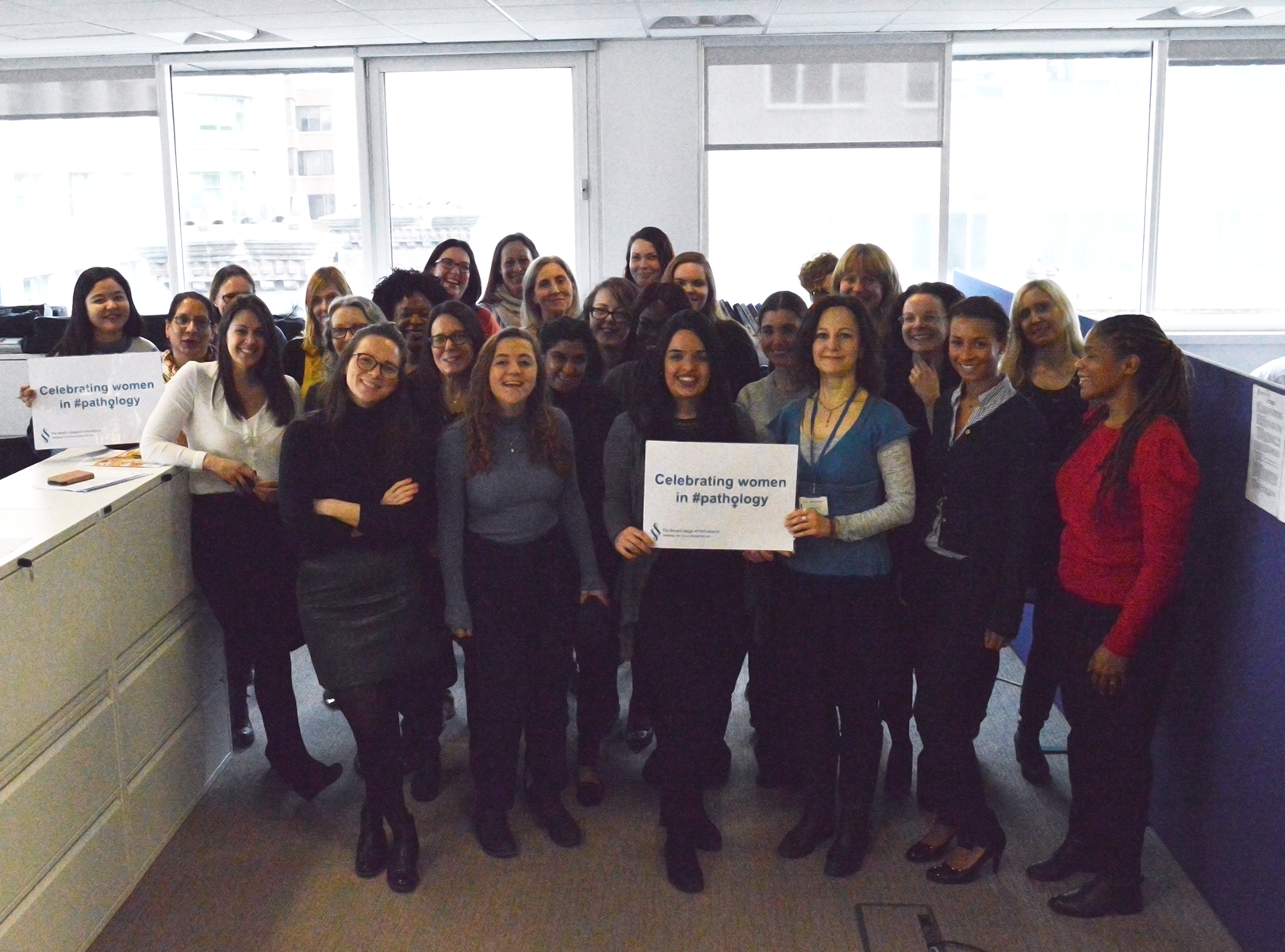 Women in pathology
Across the pathology specialties as a whole, women account for 47% of the total number of consultant pathologists in the UK. In some specialties such as Paediatric Pathology, Transfusion Medicine and Medical Microbiology, female pathologists account for as much as 60% of the consultant workforce.
Figures for the College's registered trainees show an even stronger representation of women coming through the ranks – 64% of registered trainees are female, with Histopathology (68%), Clinical Biochemistry (59%) and Paediatric and Perinatal Pathology (100%) being clear front-runners amongst female specialty trainees.