International Women's Day belongs to everyone, everywhere and this year's campaign focuses on #EmbraceEquity.
In honour of the day, Dr Sudha Ranganathan, Senior Consultant and Head of Transfusion Medicine at the Apollo Hospitals and Health City, Hyderabad, India, shares some of the challenges and progression in her home country to create more equal and equitable opportunities for women.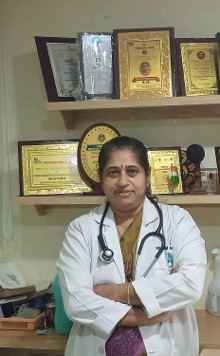 India has seen gender differences for centuries, with visible differentiation of duties between men and women. Fortunately, there have been many significant and positive changes over the last 50 years.
For example, women across India are now an intrinsic part of the medical, teaching and engineering professions. This differs from society's previous expectations for women as homemakers.
Current challenges
Women often find themselves balancing work commitments, maintaining the home and caring for their families. Certain jobs require shift work, particularly in hospitals, laboratories and blood banks, and the requirement to work nights can contribute to the challenges of taking up employment.
Female patients prefer to be examined by female doctors, but there's not always the provision to offer clinics specifically for women. There is a call for more women to join the medical profession, including pathology.
Many workplaces do not have childcare facilities, meaning women must travel long distances between work and home while the child is placed in a crèche or a childcare facility.
Harassment towards women in the workplace frequently goes unreported because of fear and social stigma.
The way forward
While equity can be further embraced, modern society is and has been positively responding to calls for change.
More women are choosing a career in medical or paramedical fields, paving the way for more female patients to be examined and treated by female doctors. Workplaces, including hospitals, are setting up childcare facilities to make childcare more accessible to their employees.
The female-only clinic is a new concept, but it is becoming more commonplace. They have helped to reduce the wait time for women to consult a female doctor.
In the blood bank centre where I work, we have started supporting female thalassaemic patients who require blood once every three weeks by scheduling their appointments at their convenience.
Sameena Begum, a voluntary donor who donates blood once a year, is a working mother of four children. Appointments at the donor clinic will be readily available for mothers and working women.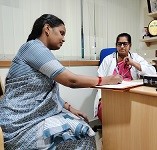 My hope for the future is that organisations will establish committees where women feel heard and safe speaking up about incidences of harassment at work, knowing that the matter will be addressed with compassion, confidentiality and professionalism, and inappropriate behaviour is reinforced as unacceptable.
Every woman deserves to come to work with an air of confidence that they can do their best work in a supportive and safe environment.