To celebrate excellence in pathology practice and promote high standards in pathology education, training and research to deliver the best patient care, the College launched the RCPath Achievement Awards 2021. The awards complement our existing schemes that celebrate public engagement and research.
Nominations were invited for teams and individuals, of all professional backgrounds and disciplines. The winners were presented their awards virtually as part of the College Council meeting on Thursday 18 November 2021.
Patient safety
Dr Laura Green, Consultant in Haemostasis and Transfusion Medicine and Clinical Senior Lecturer
NHS Blood and Transplant, Barts Health NHS trust and Queen Mary University of London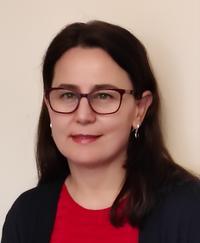 Dr Green is the Chief Investigator of several national research and innovation projects in clinical transfusion, which have been delivering immense benefits to patients and the NHS. These include the development, testing and use of innovative blood products (like combined Red Cell & Plasma) for treating trauma patients in pre-hospital settings, streamlining logistics of administering blood at the scene and hastening transfer to hospitals. She has also led on national studies to improve the management of acquired bleeding disorders, such as those relating to cardiac surgery, obstetrics and anticoagulation therapy.
Dr Green's exemplary commitment to delivering clinical excellence in transfusion, combined with her vision and expertise in integrating research into clinical service, are the basis of her ability to drive change, such as developing a high-quality transfusion service at Barts Health Trust, reducing transfusion practice variability locally and nationally, and enabling optimal use of NHS resources. Her work has made a significant contribution to the standard of care for patients and healthcare organisations.
Innovation in Pathology Practice
Dr Maria O'Donovan Consultant Histopathologist Cambridge University Hospital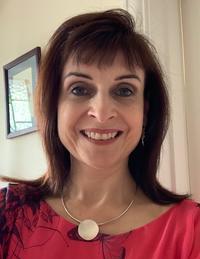 Maria is a co-inventor of the CytospongeTM , "pill on a string"; a mesh sponge that retrieves cells from the oesophagus. This safe, 10 minute, nurse administered test allows the early detection of Barrett's oesophagus, dysplasia and oesophageal cancers, targeting patients with reflux symptoms or in the surveillance of known Barrett's.
Maria was the lead pathologist for all development studies and clinical trails, covering over 4000 individuals over three continents. She optimised the diagnostic methodology, processing protocols for this novel sample type and helped establish a centralised digital laboratory service at Cyted LTD. She developed on-line pathologist training material, created standardised reports, and together with clinical colleagues, determined management recommendations, set up audit systems and is helping develop AI systems to aid reporting.
During the pandemic, with the massive reduction in endoscopy services, NHS England and Scotland have adopted CytospongeTM to triage patients requiring urgent endoscopy, with more than 3000 patients being tested in the past 12 months.
Contribution to education
Prof Shivayogi Bhusnurmath FRCPath, Co-Chair, Department of Pathology, St Georges University (SGU), Grenada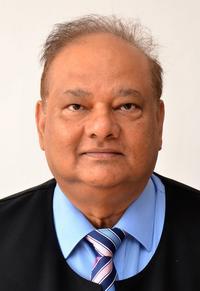 Professor Bhusnurmath has been actively involved in the enhancement of pathology education for medical undergraduates and postgraduate trainees in pathology across the globe for over 45 years. He has taught pathology in India, Africa, Middle East, UK, North America and Caribbean. He has revolutionised clinical problem based teaching of pathology to large classes of over 900 medical undergraduates. He has achieved this by extensive use of clinical vignettes in lectures, active learning by designing new learning platforms, use of audience polling systems in lectures, self-directed learning modules, concept maps and rubric for self-study of pathology images to develop hundreds of clinical vignettes in each course. He also introduced small group learning activities with learning objectives related to communication skills and professional behaviour.
The unique international clinical tutor teaching fellowship program that he initiated has benefitted over 300 international medical graduates to learn pathology. The interest he generates in pathology has resulted in over 20 graduates of SGU entering pathology residency programs in the US each year. He was also responsible for introducing the new pathology residency program in Muscat, Oman that was accredited by the Royal College of Pathologists.
Significant contribution to speciality
Dr Benjamin Brown; Clinical Scientist, Manchester Medical Microbiology Partnership, Manchester University NHS Foundation Trust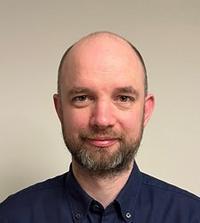 For several years Dr Brown has enthusiastically led and developed the Dried Blood Spot (DBS) testing service for blood borne viruses in Manchester which provides thousands of tests weekly to an extensive network of patients nationally and is a key part of the national Hepatis C elimination strategy. He provides outreach training to service users on DBS testing, including working closely with prisons and drug and alcohol services. In 2014 he volunteered to support the PHE response to the Ebola Outbreak in West Africa, working in the laboratory in Sierra Leone.
During the COVID-19 pandemic he worked as a key member of the laboratory scientific team, developing and validating assays under tight deadlines, contributing to the high quality of diagnostic service that the laboratory provides to the region. In addition to this he was able to find time to work with national colleagues on the validation of DBS samples for the detection of SARS-CoV-2 antibodies using the Roche Elecsys assay and is currently leading on the establishment of a regional whole genome sequencing service for SARS-CoV-2 for the north west of England.
Lise Estcourt (Director Clinical Trials Unit), Dave Roberts (Medical Director for Pathology), Sheila MacLennan (Clinical Lead for Convalescent Plasma) and Heli Harvala (Consultant Virologist)
NHS Blood and Transplant, England

This team set up research to test COVID convalescent plasma (CCP) in two pivotal trials on RECOVERY and REMAP-CAP platforms. There was no pre-existing definitive evidence for convalescent plasma use.
Key achievements:
assessed methods for antibody detection and correlated them with neutralising antibody levels

established donor guidelines to ensure safety

achieved £8m of national and EU funding

developed trial sites in 160+ trusts, enrolled 16,000+ patients in trials

demonstrated CCP did not transmit SARS-CoV-2

established a biobank of trial samples used to show significant survival benefit in seronegative patients in RECOVERY monoclonal antibody trial

supplied NIBSC with banks of pre- and post-COVID plasma for national standards

published systematic reviews of antibody-based therapies
Overall, the trials showed CCP did not improve outcomes, although there was a strong signal of efficacy in immunocompromised patients was seen, which will be tested in a REMAP-CAP trial extension. Overall, this work has shaped the use of antibody therapy in COVID-19.
The team has advanced knowledge world-wide in a pathology discipline with excellent research, developing guidance and educating through national media, webinars and lectures and influenced international healthcare policy and decision making.