About the College
The College is a professional membership organisation with charitable status, concerned with all matters relating to the science and practice of pathology. It is a body of its Fellows, Affiliates and trainees, supported by the staff who are based at the College's London offices.
The Royal College of Pathologists is a charity with over 11,000 members worldwide. The majority of members are doctors and scientists working in hospitals and universities in the UK. The College oversees the training of pathologists and scientists working in 17 different specialties, which include cellular pathology, haematology, clinical biochemistry and medical microbiology. Although some pathologists work in laboratories, many work directly with patients in hospitals and the community. Together they are involved in over 70% of all diagnoses, as well as playing an important role in disease prevention, treatment and monitoring. If you have ever had a blood test, cervical smear or tissue biopsy, a pathologist will have been involved in your care.
A new building for the College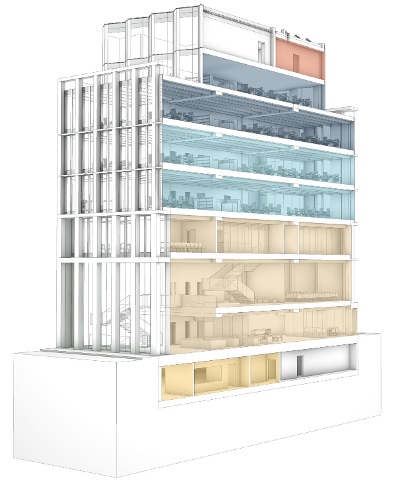 We are moving to 6 Alie Street in Aldgate, East London. The building, purchased with the proceeds of the sale of the lease of 2 Carlton House Terrace in March 2015, has been demolished and a new purpose-built premises is being constructed on the site. We are aiming to open the new College building in late 2018.
The plans include a library, 200-seat lecture theatre, flexible meeting rooms equipped with the latest AV equipment, a modern spacious members room as well as office space for College staff and Honorary Officers. Read the blog here.
---