01 December 2023
In his latest blog, Dr Chris Tiplady talks about haematologophobia and if a lot of the fear of blood and tests comes from waiting for the results.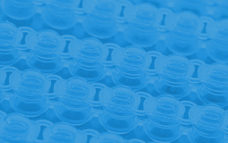 04–07, December 2023 (4 days)
Northern Ireland
External Event
Patient information
Visit Lab Tests Online-UK to learn about the laboratory tests used by pathologists to diagnose and treat diseases. Lab Tests Online-UK is a free-to-access resource, developed by NHS laboratory professionals. It provides detailed descriptions of tests, conditions and illnesses, and news on the latest advances in laboratory medicine.
The website is non-commercial and free to access, with support provided by the Association of Clinical Biochemistry, the Institute of Biomedical Science and the Royal College of Pathologists.