Congratulations to Jason Smith, Head Chef at Events @ No 6 competed in Vacherin's competition for a dessert 'Fit for a King'. We are delighted to announce that Jason came first in the technical skills category for his dessert and was runner up in the overall competition.
The competition was created to celebrate the upcoming coronation of King Charles III and showcase the pastry skills of Vacherin's chefs.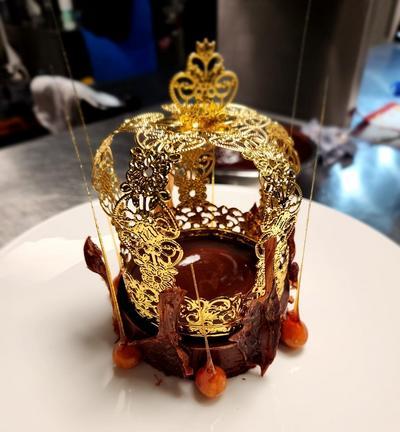 Event @ No 6 oversees the College's external conferences and events programme at the College's building at 6 Alie Street in London.
Jason is responsible for the excellent catering experienced by conference and event delegates and visitors.