Throughout April the College has been supporting Bowel Cancer Awareness Month 2019, working with our members and Bowel Cancer UK to highlight the crucial role pathologists play in the diagnosis and management of bowel cancer. We also engaged RCPath members in activities aimed at improving public awareness and understanding of bowel cancer.
The role of pathologists in fighting bowel cancer featured in a blog on the Bowel Cancer UK website. We helped provide some facts for this piece, which included a quote from College President, Professor Jo Martin to highlight the fact that only 3% of histopathology departments feel that they have enough staff.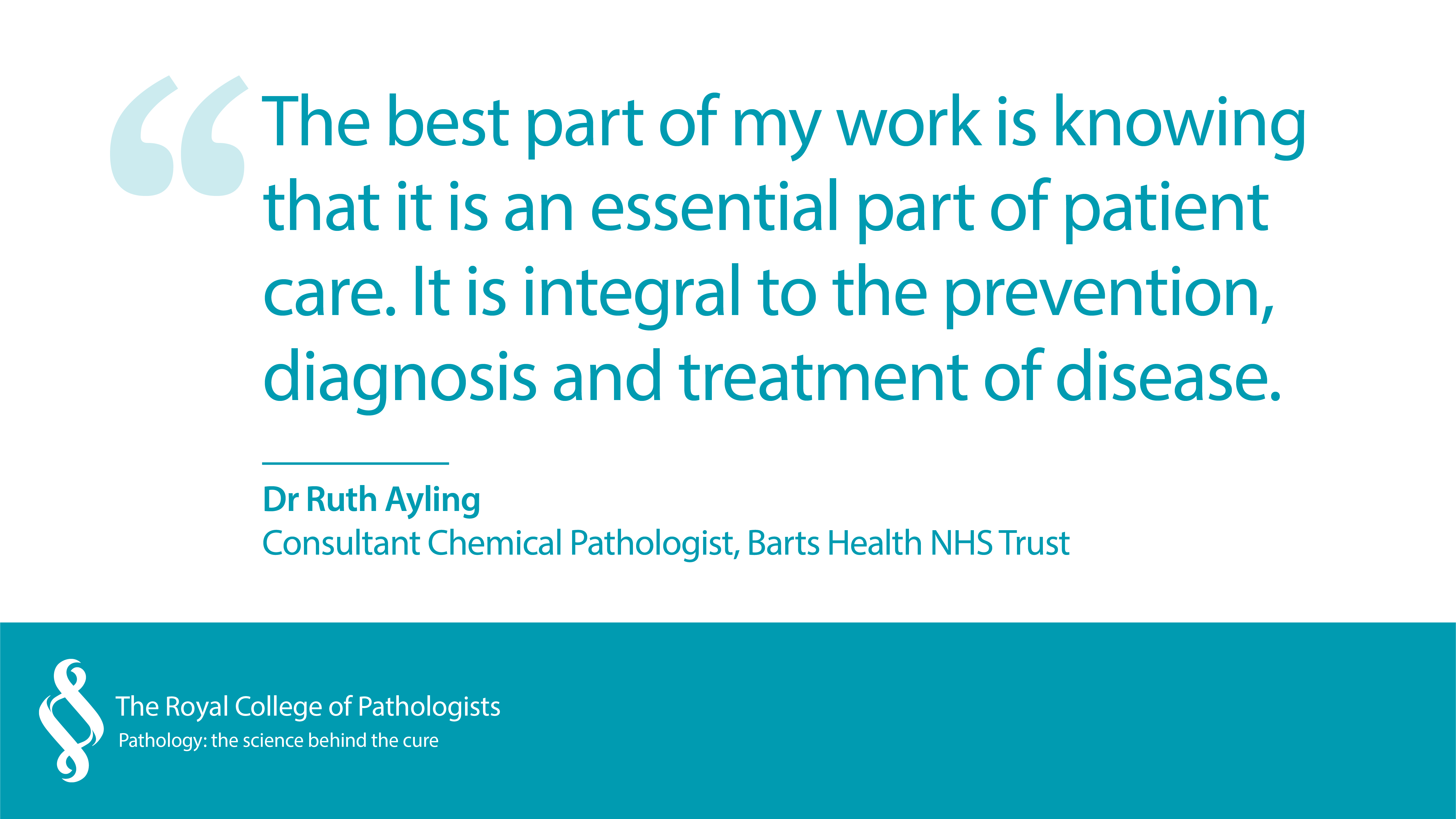 Part of the reason we chose to support Bowel Cancer Awareness Month this year is because of the introduction of the faecal immunochemical test (FIT) and the phased roll-out of this test in national bowel cancer screening programmes. We worked with College Fellow, Dr Ruth Ayling to highlight the vital work of chemical pathologists in bowel cancer screening – Ruth's blog on the Bowel Cancer UK website describes how her work as a consultant chemical pathologist at Barts Health NHS Trust helps inform key decisions about diagnosing, treating and caring for people with bowel cancer.
Raising awareness of bowel cancer through events
Ruth also helped develop a new resource for members to aid public engagement activities related to digestion and bowel cancer screening, aimed at a school-age audience. What does your poo say about you? includes activities that highlight the introduction of FIT test, as well as activities related to digestion and bowel health.
The activities in this new resource were run at two events during Bowel Cancer Awareness Month. On 11 April the College teamed up with Bowel Cancer UK to run a joint stand at the Royal College of Nursing's evening event to launch the RCN's new Aspects of Ageing exhibition.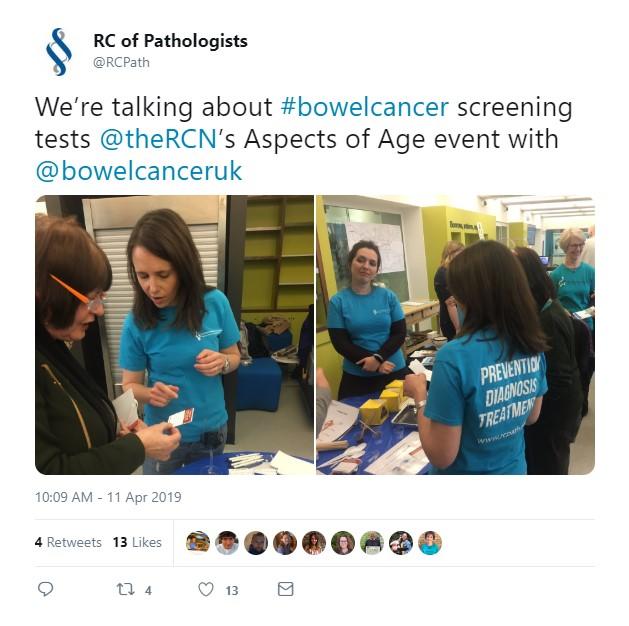 On April 24, around 20 RCPath Fellows and pathology trainees volunteered to run a workshop with school students at the School Science Conference. The volunteers delivered activities from What does your poo say about you?, which offered a great opportunity for members to develop new skills and spread the word about pathology and its importance in healthcare.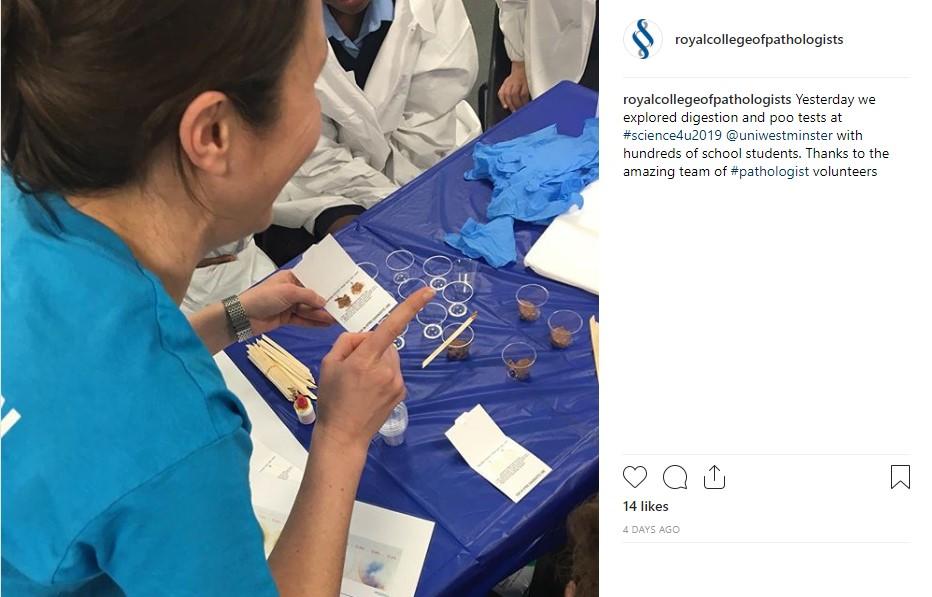 A big thank you to all our members who helped mark this year's Bowel Cancer Awareness month, and thanks to Bowel Cancer UK, who we will continue to work with on key issues affecting prevention, diagnosis and treatment of bowel cancer.