Excellence in pathology practice, education, training, and research advances critical knowledge and saves lives. To acknowledge the high standard of this work across the pathology community, the College launched the RCPath Achievement Awards 2022.
The awards complement our existing schemes that celebrate public engagement and research to deliver the best patient care.
We are delighted to showcase this year's winning teams. With team members working across different trusts, disciplines, regions and countries – this year's cohort of winners exemplify the power of local and international collaboration to empower the wider pathology community and beyond. Nominations were invited for teams and individuals, of all professional backgrounds and disciplines. The winners were presented their awards in person at the College President's Annual Dinner 8 September 2022.
Centre for Diagnosis and Research in Cancer (CeDARC)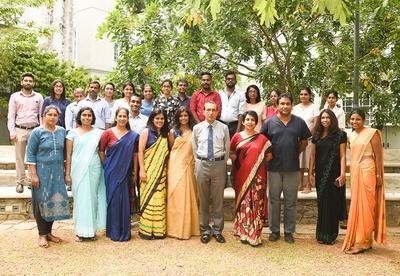 CeDARC was established in January 2022 as a collaborative, multidisciplinary group led by a team of pathologists. In Sri Lanka, many histopathology laboratories are manned by a single pathologist, with no formal mechanism in place to refer challenging cases. CeDARC bridges this gap by providing a formal mechanism for pathologists across the country to refer complex cases at no additional cost to the patient. The Department of Pathology, Faculty of Medicine, Colombo comprises seven histopathologists and three haematologists of who are fellows of RCPath. Being a university pathology unit, finding funding for equipment and consumables for clinical work and research has always been a challenge. Through CeDARC, the University of Colombo have secured funds to:
Procure much needed equipment
Set up an immunohistochemistry laboratory, with facilities for performing a wide range of tests, some of which are not available elsewhere in the country
Provide Sri Lankan histopathology trainees with improved training facilities, more exposure to clinical material to support their training and research and a learning environment that demonstrates best practices in pathology.
Derbyshire Shared Care Pathology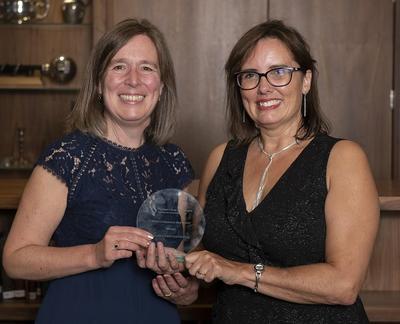 Improving patient care and safety has been at the forefront of The Derbyshire Shared Care Pathology team's work to produce evidence-based, best practice guidelines. In 2011, Consultant Clinical Scientist Dr Nigel Lawson had the vision for bringing together local clinicians from primary and secondary care to collaborate with laboratory scientists. Over the years this has proven to be a successful means of listening to the needs of GPs and enabling the service to change in response. The team produce guidelines to enable a better understanding of diagnostics, requesting and interpretating test results.
Guidelines are designed to support effective patient management and help clinicians to get it right the first time. Easy to access online, the guidelines provide information on the immediate management of abnormal results and appropriate referral. They also act as a learning resource for CPD, containing a more detailed narrative behind the quick flowchart, for when a clinician has more time to invest in understanding the science and medicine behind the diagnostic. With more than 50 guidelines that are used and valued by both local and national clinicians (and also in the national GP update courses), this work is testament to the team's culture of being clinician-facing and providing much more than a results service alone.
iHistopathology
iHistopathology is a not-for-profit initiative that started in September 2020 to support pathologists in the Middle East and North African region by offering weekly virtual interactive teaching.
The iHistopathology Zoom platform and YouTube Channel offers a range of virtual lectures and case discussions in both English and Arabic, covering breast, liver, renal and urogenital pathology, neuropathology, and dermatopathology. The YouTube Channel has received 1000 subscribers and over 4000 watch hours, whilst their Facebook page – 'Pathology in Arabic' – supports more than 2000 members.
To enhance communication with all members, the team created a Telegram group and successfully delivered a virtual workshop on RCPath examination updates and two multidisciplinary workshops on breast and intra-ocular tumours.
'Through the iHistopathology team's commitment, dedication, and diversity, we are making strides in bridging the gap between well and less resourced countries for a safer and up-to-date histopathology practice to benefit all patients', explains Dr Omar Qassid.
The UK Expert Haematology Panel on VITT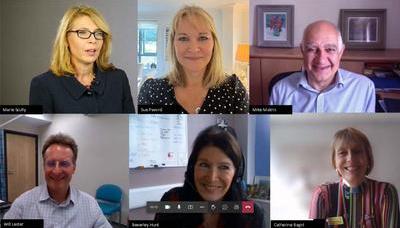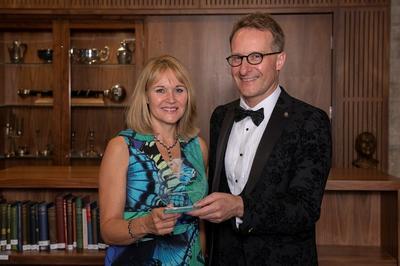 The Expert Haematology Panel (EHP) were pivotal in describing the new condition vaccine-induced immune thrombocytopenia and thrombosis (VITT), improving survival of patients and preventing further cases, enabling the COVID-19 vaccine programme to continue safely.
The EHP formed within three days of its recognition and led virtual, multidisciplinary, clinical meetings, seven days a week, to discuss UK COVID-19 cases, share knowledge and support clinicians. The panel produced living guidance informed by these meetings, defining the clinical and laboratory features, diagnostic criteria and optimal management.
They worked with UK regulatory bodies, hospital trusts and primary care to raise awareness of VITT. They helped shape the public message whilst developing guidelines with the British Society of Emergency Medicine to ensure support for, and effective screening of, worried individuals, without inappropriately inundating healthcare resources; with the neurological societies to guarantee immediate care for affected individuals; and with NHSEngland to secure supplies of intravenous immunoglobulin for patients.
They also conducted interviews on television, radio and newspapers, with a careful balance so as not to jeopardise public confidence in the essential vaccination programme.
Highly commended
Cambridge Medical Microbiologists
The Cambridge Medical Microbiologists are achieving excellence in educating and training locally and beyond, from teaching undergraduate medical students through to Clinico-Pathological Conferences. Internationally, they work with Cambridge Global Health Partners looking at antimicrobial stewardship and infection prevention and control.
Clinical Microbiology Team: Significant Contribution to Specialty
The microbiology team at Aga Khan University, Pakistan ensures quality services in laboratory reporting, clinical care, infection control and advising on antimicrobial usage. The team has achieved excellent in multiple areas. This includes establishing a quality assured clinical microbiology service in Pakistan, to producing some of the earliest data on MTB drug resistance, prevalence and strain typing in Pakistan.
SHOT Haemovigilance Team
Now in its 25th year, the Serious Hazards of Transfusion (SHOT) team engages professional experts to analyse adverse advents of in blood transfusion across the UK. Team lead haematologist Shruthi Narayan has significantly improved the education output of SHOT, by way of introducing SHOT bites (infographics), videos, podcasts, webinars, and email banners.
The NHS Mycology Reference Centre Manchester Team
The NHS Mycology Reference Centre Manchester (MRCM) offers a wide range of highly specialised conventional and molecular mycological diagnostic services, supporting hospitals and patients throughout the UK. The major recent innovations include pyrosequencing for azole resistance from culture-negative but Aspergillus PCR positive samples, beta-D-glucan testing in antifungal stewardship, and establishment of the Mould Surveillance Service assessing houses, hospital environments and workplaces for moulds.