The cycling challenge aims to promote awareness of the role of pathology in cancer diagnostics and patient care, while raising funds for Cancer Research UK. This will support research by pathologists, oncologists and scientists to discover new therapies to help treat numerous different cancer types.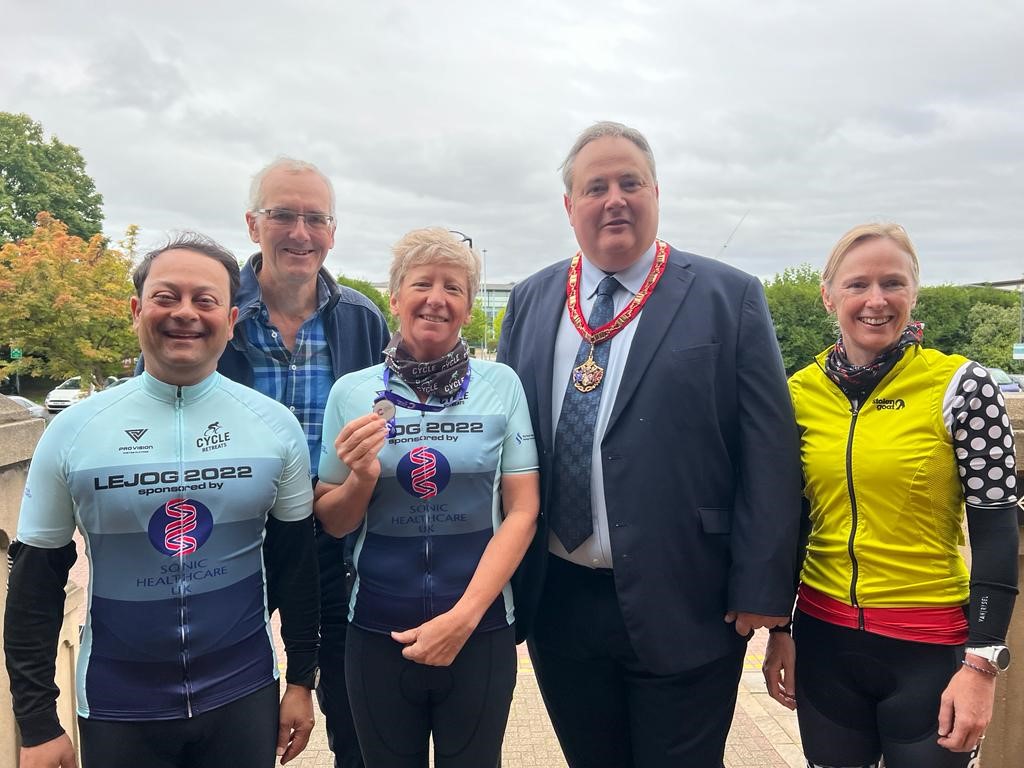 There are 22 people taking part in the event, including cancer patients and people whose family members have been affected by cancer.
Organised by Cycle Retreats, the journey began in Land's End with Professor Sarah Coupland, the College's Vice President for Communications, and College members Rachel Brown, Aditya Shivane and Martin Gill setting out to face the gruelling 1,189 mile (1,913 kilometre) ride to reach John o'Groats.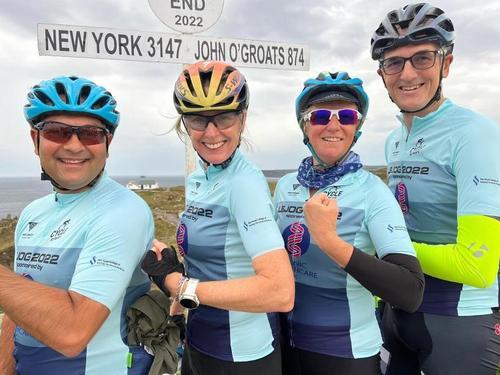 Professor Sarah Coupland, Vice President for Communications, said:
"Pathologists diagnose cancer every day and we all have experienced someone we are close to who has been affected by it.

I am taking part because I want to highlight the role of pathologists in cancer diagnoses and research, as well as helping to raise vital funds for the work of Cancer Research UK in their efforts to help to tackle cancer and discover new treatments.

Throughout our journey we have also been approached by people asking what we are doing and why, giving us the opportunity to talk about pathology and cancer. This has led to spontaneous and generous donations from people we have met on our journey."