As part of ongoing improvements to the RCPath website, today we're unveiling a new and powerful search tool for documents.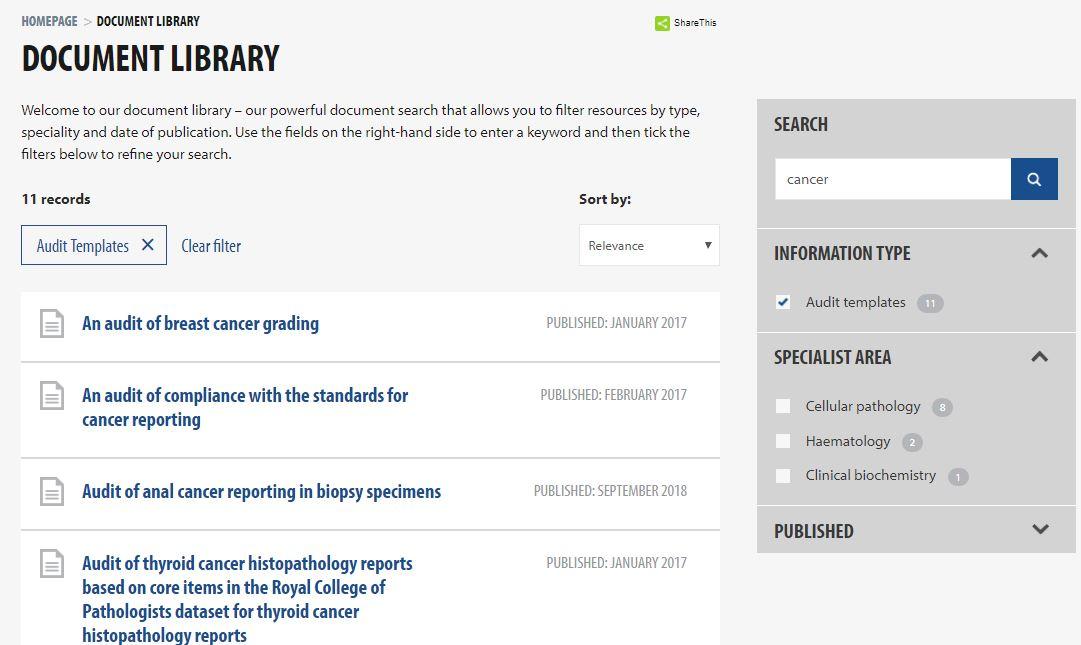 Our document library contains all documents that are available across our web pages, from the guidelines and best practice recommendations you use in your day-to-day professional life, to activities and games for running public engagement events.
The document library is always visible in the top right-hand corner of the screen.
This feature was designed after a number of user testing sessions with members and is part of a series of ongoing improvements to our website. Changes have been influenced by member feedback from a satisfaction survey we carried out in 2018, as well as input from our excellent digital user group.
How to search the library
Type your search term into the search box on the right-hand side – this will show you all documents that contain this term.
Filter your results using the 'Specialty', 'Information type' and 'Published' options on the right. 'Information type' refers to the category of document – for example, minutes, general guidance, reports. 'Published' refers to the document's published date.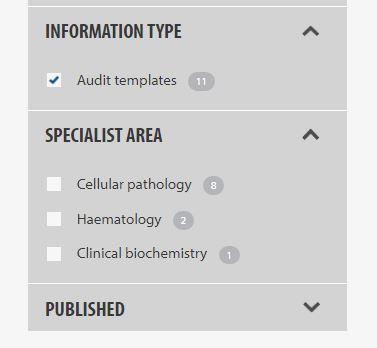 What's coming next?
Upcoming developments include:
an exciting new tool that will allow our members to respond to consultations on guidelines, curricula and more via the website
improvements to our exam and trainee registration processes, so trainees can save and return to their forms at a later date
expanded volunteering pages to make it even easier to get involved with the College.
Keep up to date
We'll post again when our next round of changes are launched, so keep an eye on our Twitter and Facebook for updates. You can also follow us on Instagram @royalcollegeofpathologists.