The College's free New Trainee Welcome Day is aimed at new trainees starting their pathology training. The day introduced new trainee pathologists to us – the College – and explained our role as well as providing a chance to meet College staff and trainees from other pathology specialties. From an in-depth and interactive Q&A panel to presentations from the College's public engagement team, this year's event covered everything training has to offer.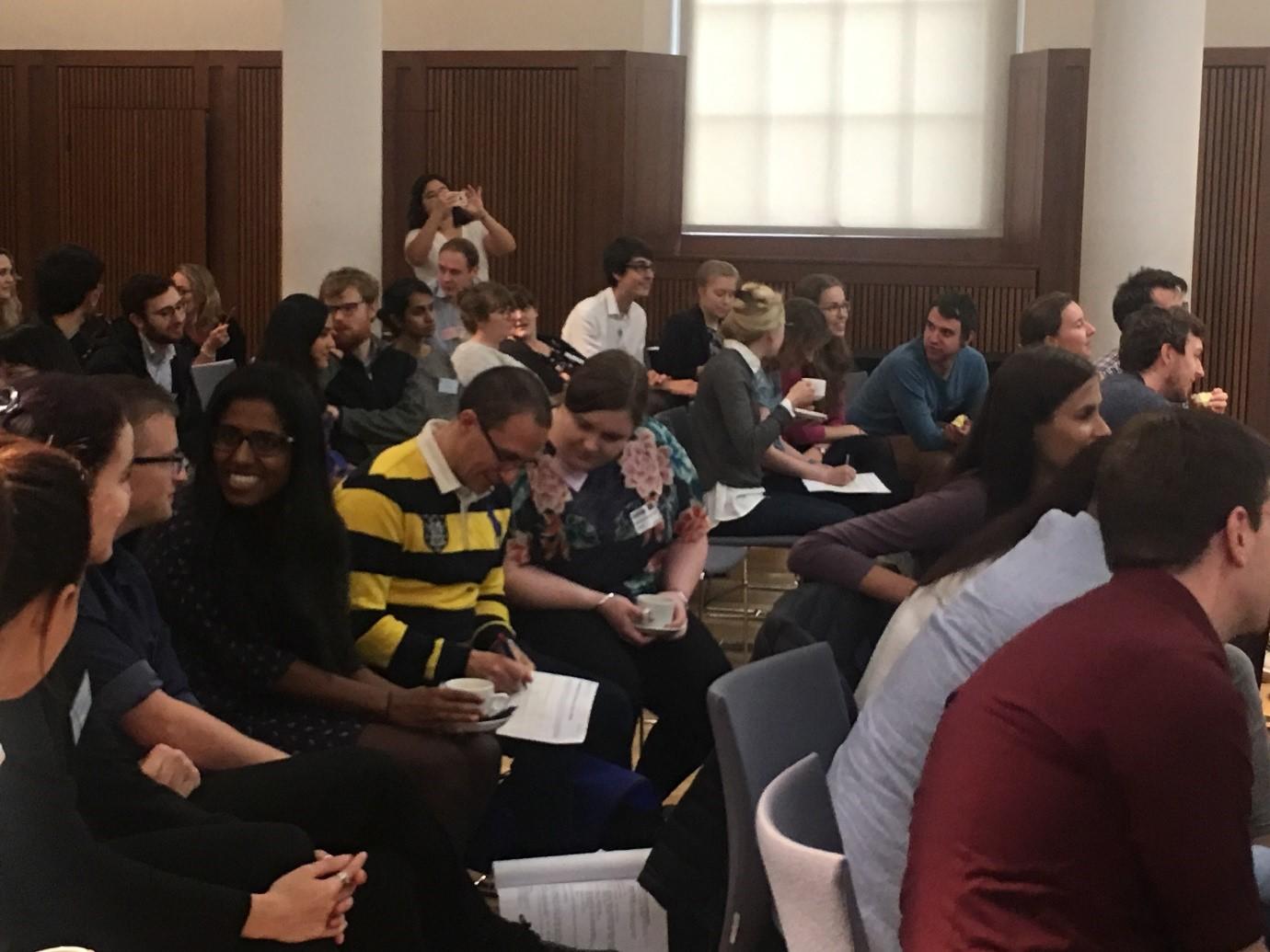 Welcome to the College
The relentless rain certainly didn't dampen the spirts of the trainees' and College staff assisting during the day. First on stage was Professor Philip Cachia, Clinical Director of Training and Assessment, who spoke to the trainees about training specialty developments and training programme management, and also updated them on the new specialty curriculums that are being written in conjunction with the GMC.
The College's Vice President, Dr Rachael Liebmann, formally welcomed the new trainees to the College, giving them an overview of what the College is and letting them know how the College can help them throughout their training programmes.
Dr @RachaelLiebmann, the College's Vice President, is now speaking to our new trainees welcoming them to the College and explaining what the College can do for them #NewTraineeWelcomeDay pic.twitter.com/QFk1m1Vfpr

— RC of Pathologists (@RCPath) August 29, 2018
The training years
On average, specialty pathology training takes five years, and takes place after completing the relevant medical qualifications. In order to prepare trainees, the New Trainee Welcome Day informed them of some of the more functional aspects including a demonstration of the e-portfolios and the procedures for the FRCPath Part 1 and Part 2 Examinations.
The College's Director of Learning, Jo Brinklow, spoke to the trainees about the potential of conducting research outside of their training programmes which could count towards their training and also about College opportunities available to the trainees to undertake and write-up research.
Trainees also got to hear from pathologists in their chosen specialty to get a glimpse of life as a working pathologist.
Pathology is global
After lunch, the College's International department hosted an epic quiz, featuring the added suspense of the iconic Countdown theme tune. The quiz questions were on a range of topics such as overseas College membership, overseas examination centres and the Global Health Challenges run by the College. The highest-scoring team scored an impressive 12 out of a possible 29, winning the grand prize of a goody bag containing luxurious prizes including a coaster, notepad, lanyard and – of course – a pen.
To stay in touch with what's going on at the Training department, keep up to date with the Training section of the website. A big thanks to all the trainees that attended and to everyone who spoke and helped to organise the day itself.