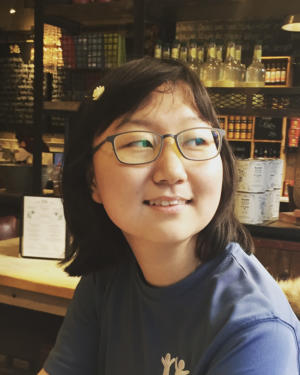 Congratulations to Chuer Zhang, winner of the Hugh Platt Foundation Essay Prize 2020. Chuer is a FY2 trainee at the Northern Ireland Foundation School and hopes to specialise in histopathology. You can read Chuer's full essay on our essay competitions page.
This year we asked Foundation doctors to write an essay entitled 'Tiny test, huge impact'. Chuer's essay follows the case of a six-year-old boy who was taken to the emergency department by his family to assess 'an apparently innocuous ecchymosis' (bruise) on his left arm. The essay is a touching account of the importance of pathology and its impact on patients and their families – Chuer reveals towards the end of the essay that the young boy in the essay is in fact her brother.
Upon finding out that she had won this year's prize, Chuer said she felt "Very ecstatic! I'm so honoured that the panel liked my essay, and to have the chance to have my experience read by more people."
Thank you to everyone who entered this year's competition and to the judges, Angharad Davies, Hasan Rizvi and Richard Byers, who had the extremely hard task of choosing a winner from the 39 exceptional essays.
We asked Chuer, a few questions about the competition.
Why did you enter this essay competition?
I came across this competition when I was exploring applying to pathology. The title "Tiny test, huge impact" immediately caught my attention. As detailed in my essay, I have had a lot of personal experience of how a pathology result can change a patient's course of treatment and ultimately affect their lives and their wider social circle.
What do you like about pathology?
The variety it offers – it forms the basis of such a wide range of other specialties. Also, it allows further exploration and understanding of the mechanism of health and disease which I find fascinating.
What would you say to students who are considering entering this competition?
Definitely give it a go! It makes you reflect on your experience more, and appreciate the role pathology plays in the course of a patient's treatment despite often being in the background.
The Hugh Platt Foundation Essay Prize and Paola Domizio Undergraduate Essay Prize, are annual essay competitions open to Foundation doctors and undergraduates respectively, and will be reopening in Spring 2021.