The College works with partners in the UK and overseas to raise awareness about the vital role pathology and laboratory medicine services play in addressing global health issues and improving health outcomes for people around the world.
We've been up to a lot this year, from developing a new three-year strategy to sponsoring a number of trainees through the Medical Trainee Initiative scheme and more. Here are three highlights from what has been a fantastic 2018!
Keep a track of today's activities by following the hashtag #pathologyday! And if you haven't already, register for today's IPD Roundtable: Out of the Box Pathology... How the Profession is Helping to Drive Innovation in Disease Therapy and Diagnosis.
5th Annual Breast Cancer Forum: What Causes Breast Cancer? What Cures it?
In September, the College partnered with the Royal Society of Medicine and Pink Ribbon to deliver this year's Breast Cancer Forum. For the first time, the Forum held a session on international perspectives, hosted by the College. To support the day Dr Rahul Deb, sub-speciality advisor for breast pathology for the College and Consultant Histopathologist/Breast MDT Lead at Royal Derby Hospital provided an article: Resources spotlight: breast cancer pathology.
The session was chaired by Dr Rachael Liebmann, Vice President of the Royal College of Pathologists, and featured an international panel of speakers, who each shared their experiences of working on breast cancer care on an international scale.
Sudan: Improving Access to Testing & Treatment – Khartoum Breast Care Centre Dr Hania Fadl, Founder and Chief Executive of the Khartoum Breast Cancer Care Centre.
Iraq: Comparative Behaviour Of Breast Cancer among Iraqi and British Patients Dr Nada Alwan, Professor of Pathology, University of Baghdad & Director, National Cancer Research Centre.
"Not all Breast Cancers are the Same": International Comparisons between Egypt, India, Nigeria and the UK Dr Abeer Shabaan, Consultant Pathologist, Queen Elizabeth Hospital Birmingham & Breast Subspecialty Lead, West Midlands Clinical Research Network.
Kenya: Evidence, Research, Challenges & Solutions Dr Shahin Sayed, Consultant Histopathologist, Aga Khan University Hospital Nairobi & Secretary-General, College of Pathologists of East, Central and Southern Africa.
The session was referred to as a highlight of the forum and the College looks forward to hosting international panels in the future!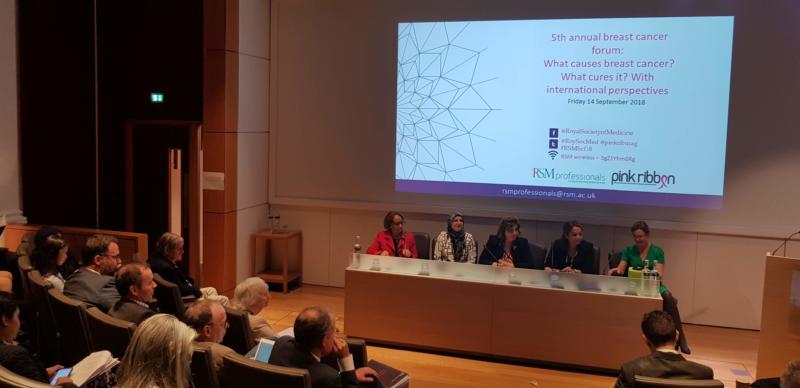 International Pathology Summer School 2018
In July, the College delivered its second International Pathology Pathology Summer School (IPSS) based outside of the UK, in partnership with the Armed Forces College of Medicine (AFCM) and the Egyptian Committee for Pathology Training (ECPT).
The event helped introduce pathology to Egyptian and overseas undergraduate medical students and cadets, and took place at the AFCM in Cairo with 80 medical undergraduates and cadets from Egypt, Jordan and Pakistan. The students came together to attend the three-day interactive programme with an aim to introduce them to a diverse range of pathology specialties and develop a greater understanding about the knowledge and skills required to become a great pathologist. They also had a chance to participate in stimulating and thought-provoking 'pathology case challenges', debates on organ donation and genetic testing, a pathology quiz and a series of lectures throughout the three-day programme.
The Summer School programme was delivered by the Summer School faculty consisting of pathologists from the United Kingdom (Professor Mona El-Bahrawy, Dr Hesham El-Daly and Dr Charles van Heyningen), Egypt (Professor Hanan Hamed, Dr Khadiga Ali, Professor Maha Hamdy), Jordan (Professor Ismail Matalka) and Sudan (Dr Kamal Elhag). The faculty also designed the 'pathology case challenges' to show the students how to think out of the box, connect all available information when making diagnoses and value teamwork in pathology.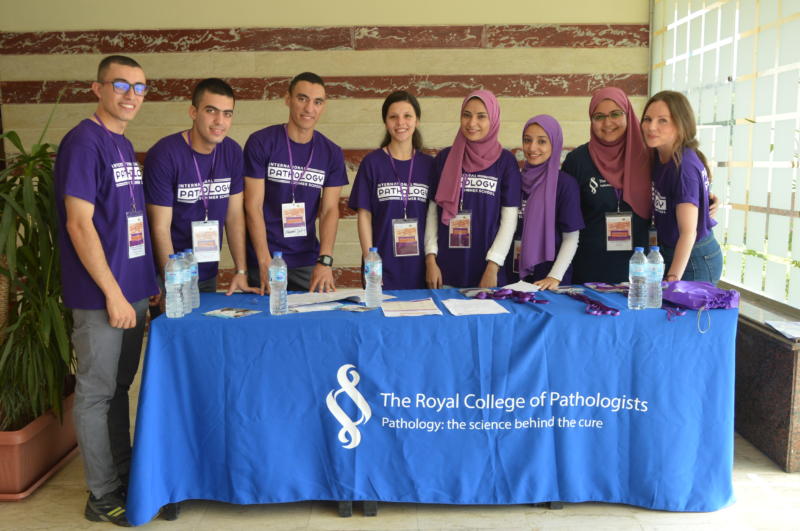 To make the programme more exciting and to encourage the students' competitive spirit, they were divided into 10 different teams, each supported by a Team Mentor. Teams had to solve their 'pathology case challenge' across five different specialties (Chemical Pathology, Forensic/Autopsy Pathology, Haematology, Histopathology and Microbiology) and present their final diagnosis to the panel of faculty judges. The best three teams were given shiny awards at the outdoor closing ceremony, followed by 'team selfie' time.
This year, the IPSS Essay competition was launched for the first time to capture what the students thought of the Summer School. Read the winning essay from Ahmed Hussein Ibrahim (Ain Shams University, Egypt) to find out more or visit our Flickr page to see photos from the event.
100 miles for the College!
College Fellow and Regional Council for Wales member Dr Jim Seale completed this year's Prudential RideLondon challenge to raise funds for the College's international work. The ride took place on Sunday 29 July 2018.
Jim, a Consultant Histopathologist at Betsi Cadwaladr University Health Board, began his cycle journey from 9am in Queen Elizabeth Olympic Park, then followed a 100-mile route on closed roads through the capital and into Surrey's stunning countryside. With leg-testing climbs and a route made famous by the world's best cyclists at the London 2012 Olympics, it's a truly challenging experience.
Jim's fundraising page raised much-needed funds to support the implementation and evaluation of a human papillomavirus (HPV) screening pilot project in Zimbabwe. HPV is the cause of almost all cervical cancer cases and is responsible for an important fraction of other anogenital and head and neck cancers. Current estimates indicate that every year, 2,270 women in Zimbabwe are diagnosed with cervical cancer and 1,451 (64%) die from the disease. This pilot project aims to reduce this mortality rate, through the introduction of a screening programme and the training of health workers to build local capacity and sustainability.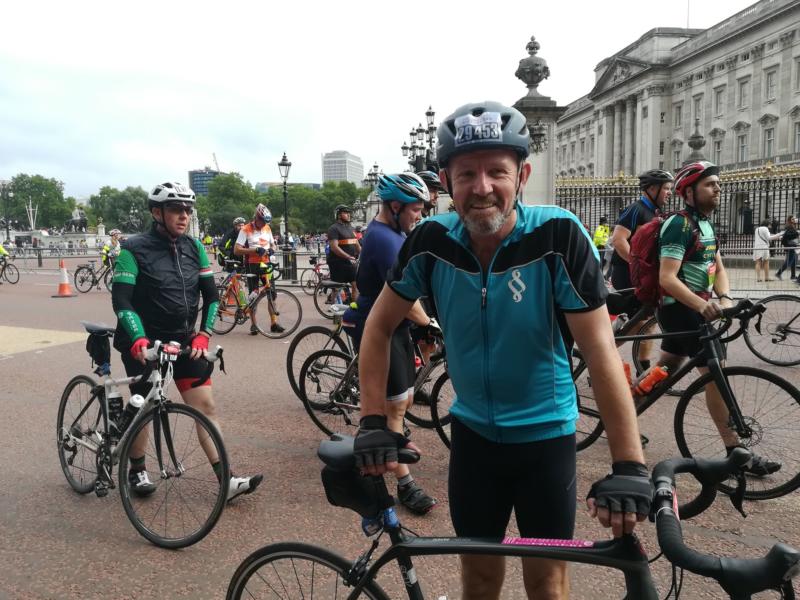 If you are a keen cyclist, why not take on the challenge yourself? Register your interest now for a place in the 2019 Prudential RideLondon by emailing Deborah at
[email protected]
. The 2019 event will take place on Sunday 4 August 2019. The registration fee for a place is £50 and a minimum sponsorship pledge of £500 (excluding gift aid) is required.
Get involved with international
If you've enjoyed finding out about some of the events organised by the International team this year, why not get involved? There are lots of opportunities to volunteer with events, become a mentor or take on a fundraising challenge. Visit the International pages to find out more and don't forget to follow us on Twitter, Facebook and Instagram.