Volunteers' week is a national celebration of the contribution that volunteers make across the UK. It's also an opportunity to say thank you.
From taking up a specialty advisor role on a College committee, to joining the Pathology Portal editorial board, standing for Council or becoming a College examiner, there are many ways you can become involved in helping shape and guide the work of the College.
To mark Volunteers' Week, we are featuring three College members who have taken up volunteer roles.
Dr Hebah Ali, RCPath Education Lead for the Sponsorship Scheme and International Trainee Support Scheme (ITSS) - Histopathology.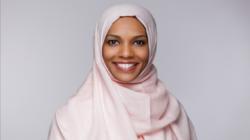 'I have been volunteering and serving on the International Trainee Support Scheme for the College since 2018. I want to make a difference in doctors' lives by helping them secure FRCPath and obtain specialist registration.

Being a mentor and working with the College's wonderful International Team has been rewarding. I take as much pride in the mentee's achievements as my own. So, taking up this lead role has been a calling as well as a privilege.'
Find out more about the work of the College's International Team.
Dr Guy Hannah, Consultant haematologist and Pathology Portal editorial board member.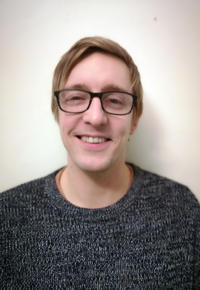 `As someone who has benefited from great training in the not too distant past, I love to help the next generation of haematologists develop a passion for looking at slides down the microscope (or on their computer!). That's why I volunteered to help develop the College's new digital platform Pathology Portal, so all trainees can have access to great slides and other learning material at the press of a button.

I also enjoy inspiring future generations of haematologists. I have given talks at various public engagement events, including to school children during the last two National Pathology Weeks. I hope to see some of them in our training programme in the next decade!'
Find out more about the Pathology Portal.
Dr Adewunmi Oriolowo, RCPath Performance Reviewer.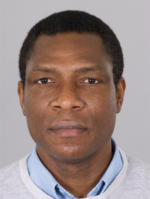 `I have undertaken performance reviews in both histopathology and haematology specialties. My experience in in all the reviews has been rewarding and very positive. It is rewarding when you are able to help resolve difficult and sensitive performance and team working issues. The solutions suggested help the department improve its overall working environment and the quality of their services.

The experience gained from carrying out reviews also contribute to one's personal development and to wider NHS quality improvement.

Being a reviewer can be hard work but the excellent support from the College Review Team makes it less stressful.

I strongly recommend considering the opportunity to become a reviewer as a contribution to the College and the wider NHS.'
Find out more about becoming a RCPath invited reviewer.
Dr Mike Osborn, College President:
`We are enormously grateful for our volunteers The College couldn't function without them.

I hope you will consider taking up a volunteering role. We are keen to encourage and enable more people of all identities and from all backgrounds to become involved in the College.'
For the latest volunteer vacancies visit: