Congratulations to Rebecca Sarsam, winner of this year's Paola Domizio Undergraduate Essay Prize. You can read Rebecca's full essay on our essay competitions page.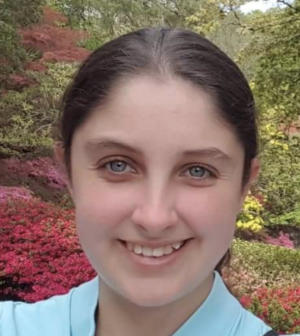 Rebecca is studying medicine at King's College London and currently undertaking an intercalated MSc in Immunology of Infectious Diseases at the London School of Hygiene and Tropical Medicine. She will be returning to the fourth year of her medical degree in August.
The essay question for this year's prize was 'What have been the major contributions of pathology to managing COVID-19?'. Thank you to everyone who entered this year's competition. The essays were of an extremely high standard. We are also grateful to the judges, Prof. Sarah Coupland, Dr Shubha Allard, Dr Angharad Davies, Dr Hasan Rizvi and Dr Richard Byers, for taking the time to read and evaluate the anonymised essays.
We asked Rebecca a few questions about this year's prize.
How do you feel about winning this year's Paola Domizio Undergraduate Essay Prize?
Pretty great! It was a bit of a surprise, but a very pleasant one.
Why did you enter this essay competition?
The question was a very interesting one, given the events of the last two years, and the competition was a good way to practice essay-writing skills and explore areas of pathology that were only touched upon in my medical course, such as the roles of virologists and immunologists.
What do you hope to do in the future?
I'm not totally sure yet. I've really enjoyed studying Immunology during my intercalation so Clinical Immunology sounds like a good specialty, but I also find Haematology very interesting, and there are still many specialties that I haven't had much exposure to yet.
What do you like about pathology?
I like how the links are made between a disease process and the symptoms suffered by patients, and how understanding the aetiology of a disease can lead to discovery of effective treatments.
What would you say to students who are considering entering this competition?
Go for it! It's an excellent opportunity to delve deeper into an area of pathology that interests you and also to hone your writing skills.
The College runs two annual essay competitions, the Paola Domizio Undergraduate Prize and the Hugh Platt Foundation Essay Prize, which are open to undergraduate and Foundation doctors respectively. Both competitions will be reopening in Spring 2022 - check out our essay competitions page for more information.