Synopsis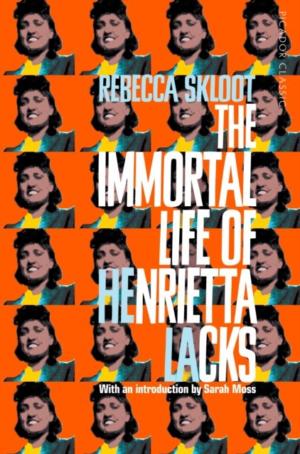 Her name was Henrietta Lacks, but scientists know her as HeLa. She was a poor black tobacco farmer, terminally ill with cervical cancer, whose cells—taken without her knowledge in 1951—became one of the most important tools in medicine, vital for developing the polio vaccine, cloning, gene mapping, in vitro fertilization, and more. Henrietta's cells have been bought and sold by the billions, yet she remains virtually unknown.
Rebecca Skloot's fascinating account is the story of the life, and afterlife, of one woman who changed the medical world forever. The Immortal Life of Henrietta Lacks is an extraordinary journey in search of the soul and story of a real woman, whose cells live on today in all four corners of the world. The book balances the beauty and drama of scientific discovery with the important issues surrounding inequality, racism and the history of experimentation on African Americans, the birth of bioethics, and questions about who owns the stuff our bodies are made of.
Winner of several awards, including the 2010 Chicago Tribune Heartland Prize for Nonfiction, the 2010 Wellcome Trust Book Prize, The Immortal Life of Henrietta Lacks has been featured on over 60 critics' best of the year lists. You can read excerpts of the book here.
About this event
We're honoured that Henrietta's grandchildren, Jeri and David Lacks, will be joining host Professor Sarah Coupland and an expert panel in our fourth RCPath Book Club, in support of Cervical Screening Awareness Week. We'll be discussing the life and contributions of Henrietta Lacks and the HeLa cells that have led to so many scientific advancements, as well the issues surrounding ethics, consent, scientific racism and inequalities.
This event will take place via Zoom webinar and will be recorded. A video will be available on our YouTube channel after the event. You don't need to have read the book to join in with this event.
How to get involved
Join the Zoom webinar on Monday 21 June from 5.50pm for a 6pm GMT start.
Please contact [email protected] if you have any queries.
Jeri Lacks-Whye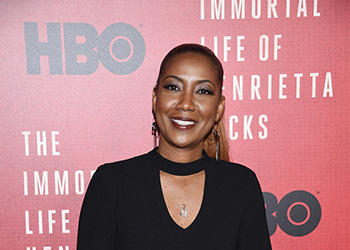 Jeri is the granddaughter of Henrietta Lacks and the daughter of Henrietta's middle son David "Sonny" Lacks. She works at the Judiciary System of Baltimore in the Domestic Violence Unit. Jeri has visited dozens of campuses and communities around the country, sharing her perspective on the legacy of Henrietta Lacks and the HeLa cells. She continues to keep her grandmother's legacy alive while using her family's story as a platform to address national issues including preventative healthcare, health disparities, literacy, and community trust.
Jeri is one of three family members on the National Institutes of Health panel that oversees HeLa genome research applications. She was also among the family members who consulted on the HBO film adaptation of The Immortal Life of Henrietta Lacks, produced by Oprah Winfrey and Allan Ball. Jeri continues to curate The Lacks Family Collection, with artefacts from accolades honouring her grandmother's life and legacy. Jeri has authored a poem honouring her grandmother titled 'Who Am I?' and is working on a children's book. She has also co-founded CELLebrate Henrietta Lacks.
David Lacks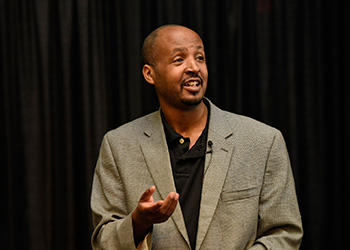 David Lacks, Jr. is the grandson of Henrietta Lacks and the son of David "Sonny" Lacks. He has a degree in computer information systems and has travelled around the United States and Canada setting up computer systems and labs for companies and educational institutions. David is honoured to serve on the National Institutes of Health panel, where he reviews proposals from researchers seeking to use the HeLa genome in their research.
David assisted in the creation of the Lacks Family website, and in his spare time uses his talent to maintain the Lacks' family digital media. He has organised a conference to celebrate the incontestable impact of Henrietta to commemorate Henrietta's 100th birthday and Co-Founded CELLebrate Henrietta Lacks.
About the event host and panellists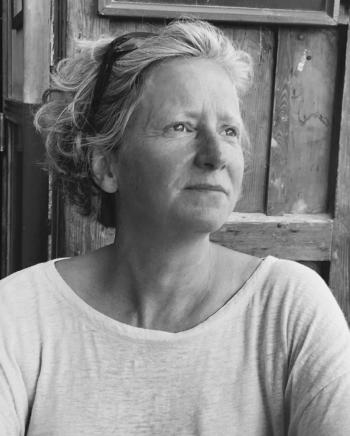 Prof. Sarah Coupland (event host) – Originally from Australia, where she studied Medicine before moving to Germany to do her specialist training in Pathology, is a Consultant Histopathologist and the current George Holt Chair of Pathology in Liverpool.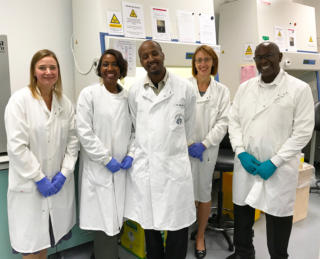 She was Director of the 'North West Cancer Research Centre' for 6 years until December 2019, and had the pleasure of hosting Jeri and David Lacks Jr in Liverpool, when they opened a science-art public engagement installation at the Tate Gallery in 2019. The theme focussed on cervical cancer, HeLa cells and the story of Henrietta Lacks. Jeri, David Jr and Jeri's husband (Tom) also visited Sarah's research team, the 'Liverpool-Ocular-Oncology-Research-Group' (www.loorg.org), a multidisciplinary team comprising clinicians, scientists, and students, focussing on ocular melanomas, lymphomas and other eye cancers.
Since November 2020, Sarah is the current Vice President (Communications) and Genomics Lead of the Royal College of Pathologists. She is General Secretary-Elect of the Pathological Society of Great Britain and Ireland.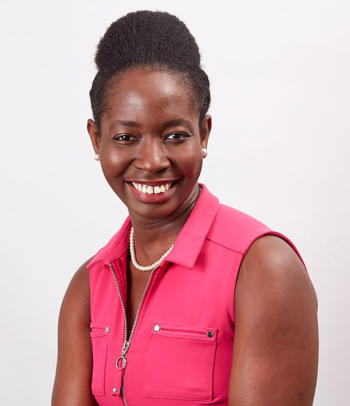 Dr Hephzi Tagoe is a research scientist with a PhD in skin biology, a multi-award winning science communicator, an entrepreneur running two businesses,and is also the founding director of the international charity, GhScientific. Hephzi started her career in the biosciences after completing a biomedical science degree before branching out into the pharmaceutical industry after completing a postgraduate degree in pharmaceutical science with management studies.
Hephzi currently serves as the chair of the Essex, Bedfordshire and Hertfordshire branch of the Royal Society of Biology. She hosts an annual street science festival in Basildon and her work focusses on making quality STEM experiences accessible as well as empowering young people from underserved communities to improve their science capital by providing opportunities to enable them to make informed decisions.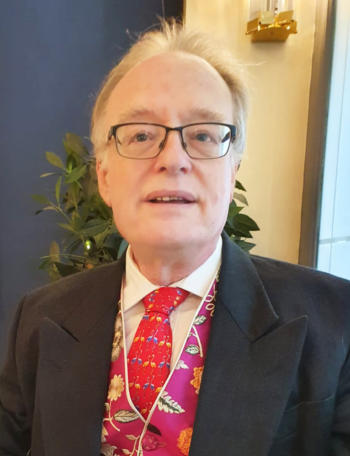 Professor Mark Wilkinson graduated in 1982 and entered training in Histopathology in 1983. Over his career Mark developed particular interests in the ethics and governance of research on humans. He was Chair of an NHS Local Research Ethics Committee (REC) for 8 years, vice-chair of a Multi Research Ethics Committee for 5 years, and chair of the Faculty of Health REC at the University of East Anglia for 12 years. Mark also has a particular interest in teaching, both of pathology and research ethics.
The interest in governance and ethics lead to him being appointed Human Tissue Act Designated Individual (DI) at the hospital he worked - a post he resigned in order to become Director of the Norwich Biorepository. Whilst he held the post Mark designed a consent process which used largely Internet-based communication. This gained NHS REC approval in May 2019 and is now largely implemented in Norwich.
Both before and since his retirement in 2019, Mark has delivered a number of teaching sessions organised by the College covering his areas of interest, particularly the successful 'Your body Your Consent' series, a workshop on medical ethics.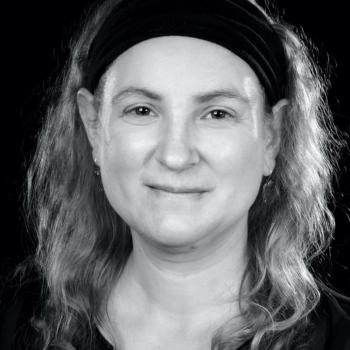 Dr Esther Youd is an autopsy pathologist at the University of Glasgow. Her main interests are sudden cardiac death, maternal death and medical education. She is Assistant Registrar at the College and has led work on diversity and inclusion over the past year, culminating in recommendations to Trustee Board on how to improve diversity and inclusion at the College.