​
Synopsis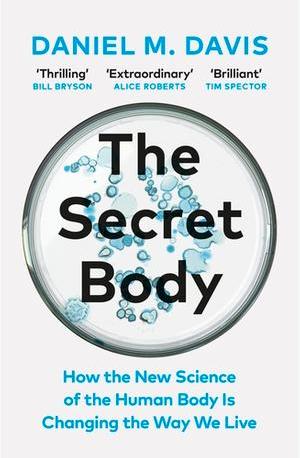 'A big-picture forecast of how medicine stands on the threshold of a revolution that will radically change all of our lives' – The Times

Welcome to a revolution in the science of you! This landmark new book from award-winning scientist Daniel M. Davis explores the future of the human body.

Imagine taking drugs to help you acquire new skills, or knowing years in advance the precise likelihood of developing specific cancers, or following a diet and health regime tailored to your microbiome, or even having continuous monitoring of your body's workings and well-being.

Written by an award-winning scientist, this landmark book shows how these radical and disconcerting possibilities have been made real. It is at once a gripping drama of scientific ingenuity, discovery and collaboration, and a vision of the human body of dizzying complexity and wonder.

'The startling new discoveries...are radically altering our understanding of how we function and what our future holds' – Brian Cox
About this event
Join author Professor Daniel M. Davis and an expert panel to discuss the key themes and ideas explored in Daniel's book, The Secret Body: How the New Science of the Human Body Is Changing the Way We Live. This event will take place via Zoom webinar and will be recorded. A video will be available on our YouTube channel and on the RCPath Book Club webpage after the event.
How to get involved
Join the Zoom webinar on Tuesday 29 November 2022 from 5.50pm for a 6pm GMT start.
Please contact [email protected] if you have any queries.
About the author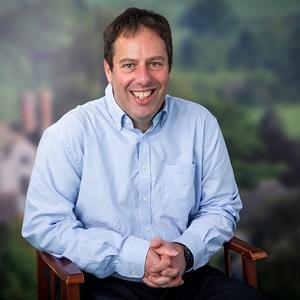 Daniel M. Davis is currently the Head of Life Sciences and Professor of Immunology at Imperial College London. He is the author of three acclaimed books: The Compatibility Gene, The Beautiful Cure, and most recently, The Secret Body, endorsed by Bill Bryson, Alice Roberts and Brian Cox. His research team studies the human immune system and has published over 150 academic papers. Davis has presented his research at many events and festivals, and has written for The Guardian, Times, Sunday Times, Wired, New Scientist and Scientific American. The Secret Body presents a revolution in the science of you. Recent and dramatic breakthroughs in our understanding of the body will profoundly change the experience of being human in the coming century. New possibilities are opening up for intervention at every level, from our brains and genes to our microbiomes and immune systems. These offer us unprecedented powers over health, childhood development, our cognitive and physical abilities, and affect every aspect of how we live our lives and think about ourselves. The Secret Body presents a vision of the human body of dizzying complexity, wonder and possibility.
18:00 - 29/11/2022 to 19:00 - 29/11/2022