Dr. Reham Abdelmonem, Medical Microbiologist from Egypt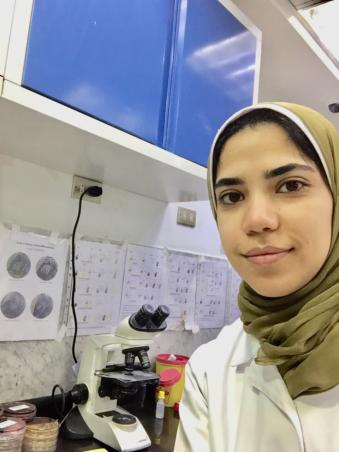 I am an Egyptian doctor who graduated from faculty of medicine to start the life journey, and a dream. For eight years after graduation, I worked in hospital management in parallel to my Masters studies. Eventually, I achieved the post of the youngest manager in a multinational healthcare organisation.
Why Manchester?
Four years however ago I made a life changing decision. I left my established career to embark on another path. I wanted to become a clinical microbiologist, utilising up to date knowledge and practice to achieve a goal of transferring knowledge and practices to my hospital. It was a difficult adaptation which included training, many hours of studying.
I embarked on this new journey by pursuing the FRCPath in Medical Microbiology. It was difficult as no one around me had any experience in preparing for such an exam. I failed in my first attempt and it took a lot of courage and motivation to attempt it a second time. At which I passed and proved to myself, and others, that I can do it.
I then began preparations for the second part. However, I saw that it was essential to have more clinical experience. I felt that gaining experience working within the NHS would best prepare me for both the examination and for future work. I was elated when I was accepted by Wythenshawe Hospital to be trained in their microbiology department.
What I gained?
I trained under the supervision of great consultants who taught me the practice of clinical microbiology, which was quite different from the predominantly laboratory-based approach I am accustomed to in Egypt. I learned the basics of antimicrobial Stewardship, the value and the role of the clinical microbiologist in patient care, how to practise and apply the policies according to the updated guidelines and, moreover, the value of teamwork and the transfer of knowledge
My future plans
Upon completing this great experience, I returned to my home city, and have gained full support from my consultants and hospital management to improve our practices, using many of the experiences and skills that I picked up during my time in Manchester.