Become a veterinary pathologist
Veterinary pathology underpins all aspects of clinical disease management in animals. When a vet requests a diagnostic test for an animal – be it a pet, zoo animal or livestock – it's a veterinary pathologist who will investigate and diagnose.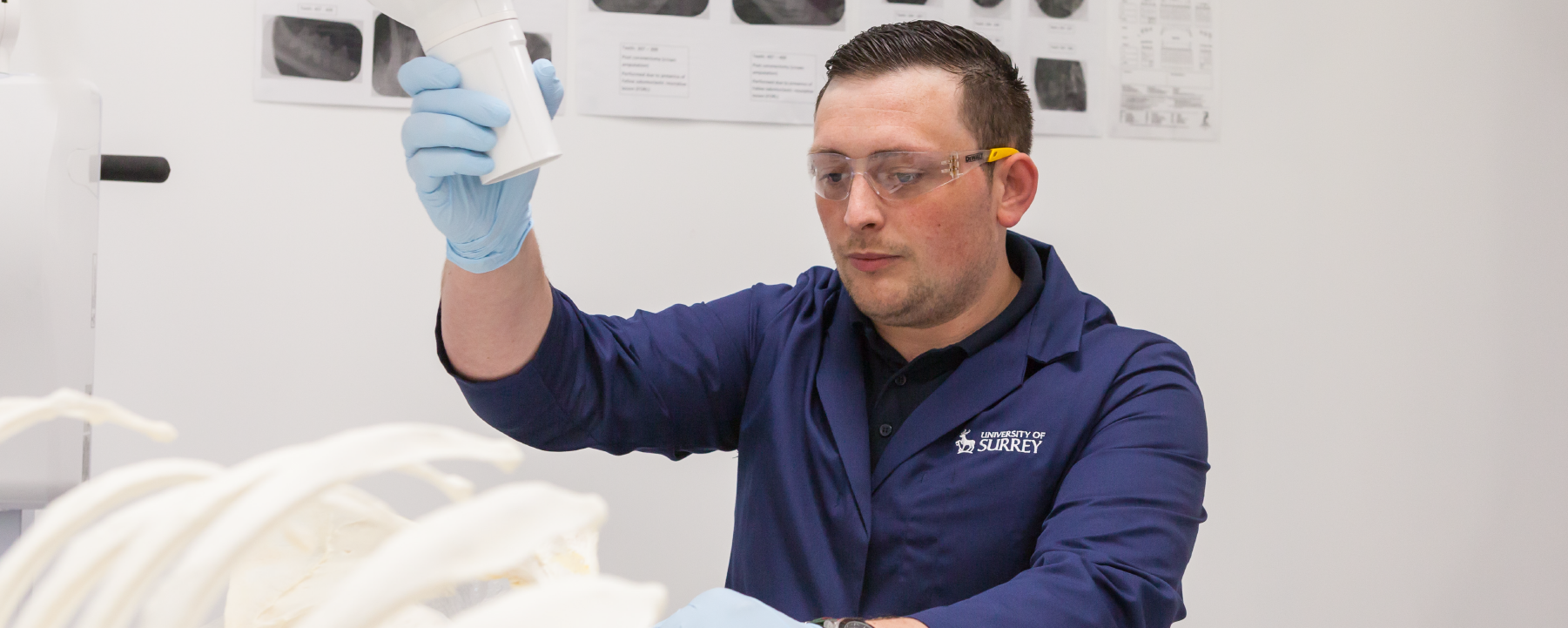 Veterinary pathologists work in animal disease surveillance, prevention, diagnosis and treatment. They investigate disease (in humans and animals), conduct research and develop medicines. They play a key role in the development of safe and effective medicines, agrochemicals and chemicals, and contribute to animal conservation and protection.
There are two main types of veterinary pathologists: anatomical pathologists (who mainly work with body tissues – biopsies and autopsies) and clinical pathologists (who mainly work with body fluids – haematology, biochemistry and cytology).
Anatomical pathologists generally perform autopsies on animals to determine the cause of death and disease. They will examine organs and tissues and take samples to test in the laboratory. Clinical pathologists study changes in the chemical make-up of body fluids to diagnose and monitor diseases; for example, blood sugar levels in diabetes and abnormal cells in blood or biopsy samples.
Both types of veterinary pathologists work closely with clinical vets to identify and treat disease. They also play a key role in research, which is fundamental to the prevention of human and animal disease.
What will my working environment be like?
As a veterinary pathologist you might work with a range of animals or specialise in a species. Much of a veterinary pathologist's day-to-day tasks will be performed in a laboratory, though some of their work may involve visits to other sites, such as veterinary practices, hospitals or clinics, stables or wildlife reserves. They work with clinical vets to identify and suggest treatment for diseases.
Veterinary pathologists may also work in the public sector (for example, at the Department for Environment, Food and Rural Affairs); for pharmaceutical, agrochemical and chemical companies, contract research organisations and diagnostic veterinary laboratories; and as freelance consultant veterinary pathologists. They may also work in a veterinary school, where their responsibilities will include teaching, diagnostic pathology, research and administration, or in a research institution, such as the Roslin Institute in Scotland (where Dolly the sheep was cloned).
What skills will I need?
Leadership and organisation skills – you'll be a key part of a multidisciplinary team, and may run a laboratory, with other specialties relying on the services you provide.
Communication – you'll be working with fellow vets, as well as scientists, other professionals and the general public, and therefore will need to be able to pass on your knowledge and expertise clearly and succinctly.
Adaptability and flexibility – you'll need to keep up-to-date with developments in disease analysis and management, and understand new technical advances that affect diagnostic techniques.
How will I train?
You will need a degree (or equivalent) in veterinary science or veterinary surgery and/or medicine that is recognised by the Royal College of Veterinary Surgeons. A period of clinical experience is considered desirable.
Learn more about training in veterinary pathology.
Explore more careers