Congratulations to this year's winner, Dr Phillip (Pip) Nicolson! Thank you to everyone who entered this year's competition and to the judges, Vice President for Communications, Prof. Sarah Coupland and Clinical Director of Publishing and Engagement, Dr Shubha Allard.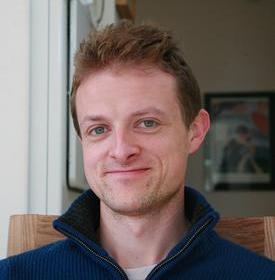 Pip is a Clinical Lecturer and Registrar in Haematology. His anonymised application received the maximum score from both judges, who felt that his pathology related public engagement efforts were extraordinary.
Dr Nicolson co-founded and now chairs the HaemSTAR network of UK haematology trainees. As well as enabling research studies to reach more patients, and helping numerous haematology registrars train in Principle Investigator skills, HaemSTAR has become a platform to enable young investigators with scientific ideas to realise those projects and deliver them.
Furthermore, since March 2021, Pip has been treating patients with Vaccine-induced Immune Thrombocytopenia and Thrombosis (VITT) and collecting blood samples from them to use in research in order to understand its pathophysiology and natural history. His work in both of these fields has results in numerous studies and the publication of several research papers. Click on the thumbnails below to view some of examples of Pip's work.
"I feel honoured and surprised to be selected as the winner of the Furness Prize. I am a strong believer in collaborative work, both in medicine and in science, and effective and efficient communication is key to achieving this. As co-founder of HaemSTAR, the non-malignant haematology UK trainee research network, my passion has been to facilitate communication amongst budding haematologists to enable the brilliant research and audit projects performed at local level to be upscaled nationally. Not only does this give those projects more meaningful results that will make a true difference to patient care, but also at the same time it provides a peer mentoring network to enable training in research skills for otherwise research-inactive clinicians."

– Furness Prize for Science Communication 2021 Winner, Dr Phillip (Pip) Nicolson
To find out more about our science communication prize and this year's winner, Dr Philip Nicolson, check out our competition page.