We invited adults and children from across the world to take part in our Art of Pathology Competition and interpret this year's theme, 'Pathologists and Patients'. We received over 100 brilliant submissions and it was great to see a range of media used for the artwork, including digital art, paintings, collage and even LegoTM!
Thanks to the generous sponsorship by Sonic Healthcare UK, winners from the three age categories received up to £1000 (the under 11 winner received £500 for themselves and £500 for their school). Two runners up from each category also received up to £500 each.

We are extremely grateful to our judges, Vice President for Communications, Prof. Sarah Coupland, and Clinical Director of Publishing and Engagement, Dr Shubha Allard.
Thanks also to everybody who entered the competition. The standard was incredibly high, and the judges had the tough job of selecting just a handful of winners from all the wonderful entries.
The winners from each of the age categories are shown below. Visit the Art of Pathology Competition webpage to see the descriptions of each of these worthy winners. All the runners up and commended entries are on the competition page too, as well as downloadable PDFs showing winners from 2019-2022.
Well done to each talented winner of the Art of Pathology Competition. Your creative interpretations of pathology are inspiring and you should be incredibly proud of yourselves! Sonic Healthcare UK are proud to sponsor the prizes for this competition and promote pathology in the UK.
OVER 18 CATEGORY WINNER: 'The Wearer of Many Hats' by Helen Kalirai (UK)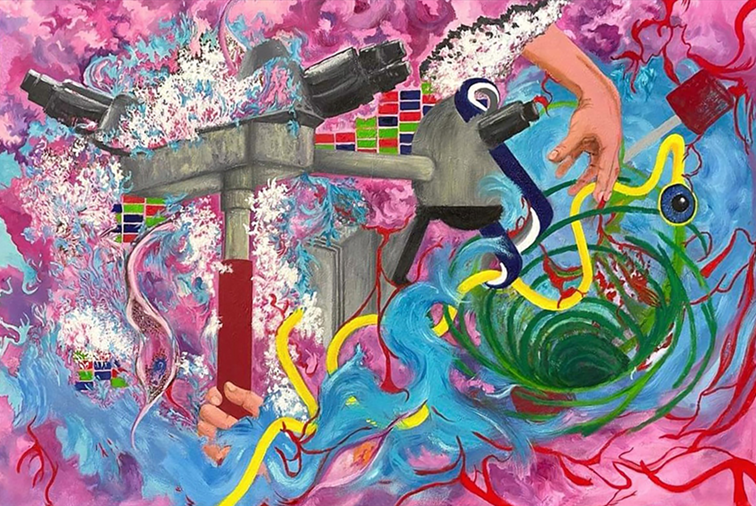 11-17 CATEGORY WINNER: 'Pathology from head to toe' by Anjelina Singh (United Kingdom)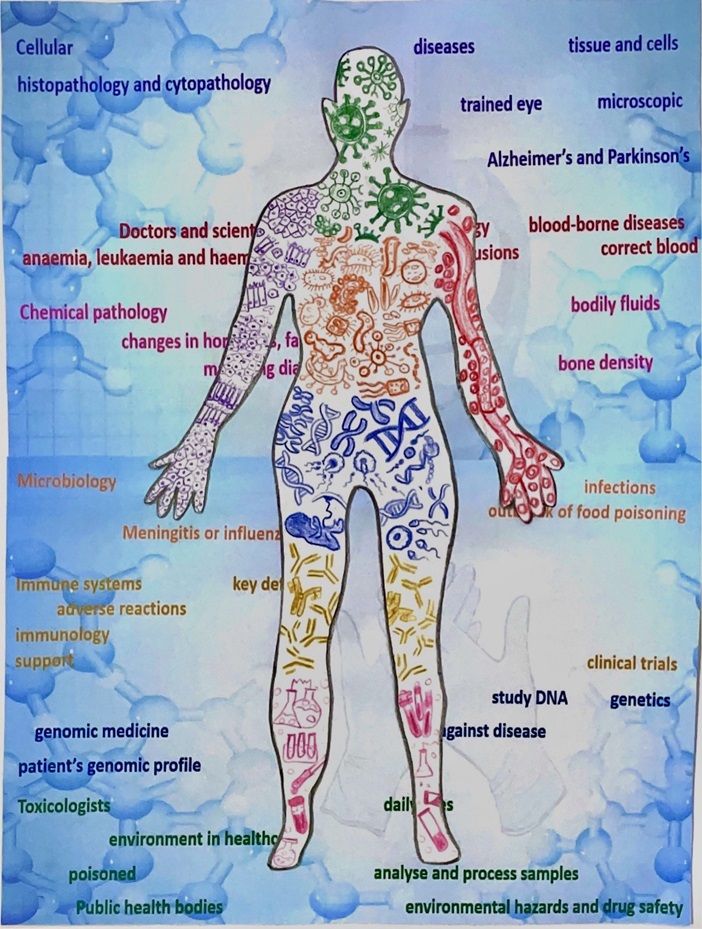 UNDER 11S CATEGORY WINNER: 'Pathologists and Patients' by Zaid Haris (United Kingdom)