Art of Pathology competition
Competition now open
Each year, the College runs an Art of Pathology competition, where people of all ages can submit paintings, drawings, sculptures, digital art, collages or any other media on a specific theme.
The College has decided that this year's theme will be "fighting disease", recognising how pathologists work to prevent, treat and diagnose illness across the globe.
There are three categories for entry:
Under 11s
11-18s
Over 18s
Prizes
A £50 prize is awarded to the most creative work in each category, and the best entries are published on our website and featured in the College magazine, The Bulletin.
Additionally, this year all applicants' work will be displayed at the new College building, in Alie Street.
Last year's winners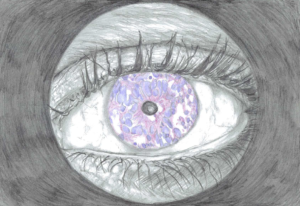 "I focused on the eye because pathologists are skilled in recognising visual patterns. To relate to the eye, I researched retinoblastomas and incorporated a Flexner-Wintersteiner rosette as the iris. The iris is the only part in colour, to emphasise the theme of patterns."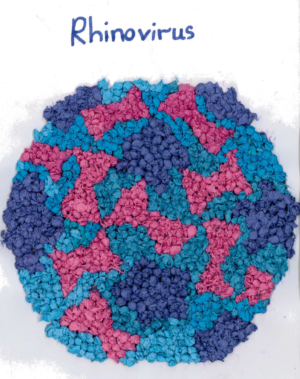 "Rhinovirus is so pretty with its patterns of stars and bow-ties. I decided to make mine out of tissue paper. It seemed so strange that something so beautiful makes so many of us feel poorly."
How to enter
Entrees are required to submit a 25-50 word caption explaining how it relates to pathology, and specifically to this year's theme 'fighting disease'.
Online entries must be submitted to publicengagement@rcpath.org.
Postal entries should be sent to: Public Engagement, The Royal College of Pathologists, 4th Floor, 21 Prescot Street, London E1 8BB.
The deadline for applications is Monday 29 October 2018.
Entrants are advised to read the full Terms and Conditions for more information about the competition.

Please note, any personal data collected in this competition will be kept only for the duration of the competition to notify winners, to send back art entries and to pay winners. All information will be kept in compliance with the College's privacy policy.
Need inspiration?
Browse our site for ideas, and to learn more about the science behind the cure.