Art of Pathology competition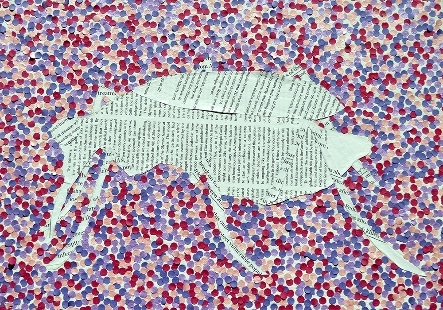 Last year's winner (over 18s): Dr Katherine Iles
This year
This year our competition theme is: 'Patterns in Pathology'
We'd like you to use your imagination as to what this could mean to you. Whether it is patterns seen through a microscope, patterns in numbers, or patterns within a pathologist's way of working, let your imagination inspire you to take the theme in whichever direction you wish.
The art can come in any format: painting, drawing, sculpture, digital, collage, or any other media that you wish to use.
For more inspiration, browse through our 'What is Pathology?' pages of the website to discover more about the specialties.
Prizes
Prizes will be awarded in three categories:
Entries should include a 25-50 word caption explaining how it relates to pathology. However, the artwork should also make sense without the caption.
A £50 prize will be awarded to the most creative work in each category.
The best entries will be published on our website and featured in the College magazine, The Bulletin.
All entries will displayed at our
NPW College fair
- the perfect chance to showcase your work!
Inspiration from Last Year...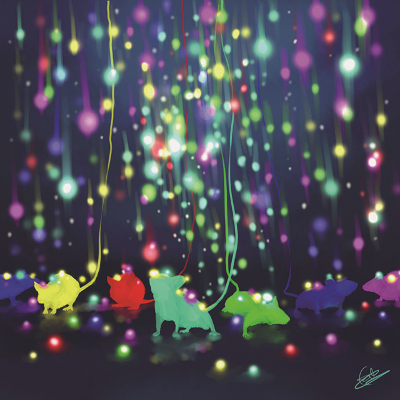 Last year's runner up over 18s: Ealish Swift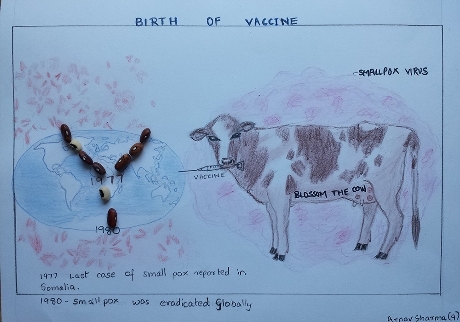 Last year's winner under 11s: Arnav Sharma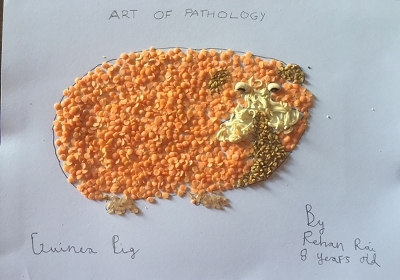 Last year's runner up under 11s: Rehan Rai
How to enter
Online entries must be submitted to publicengagement@rcpath.org by Monday 2 October 2017.
Postal entries should be sent to: Public Engagement, The Royal College of Pathologists, 4th Floor, 21 Prescot Street, London E1 8BB.
Entrants are advised to read the full Terms and Conditions for more information about the competition.
Documents

Art of Pathology Competition 2017 - Terms and Conditions.docx