Into it's eighth year the event continues to attract a global audience and a diverse range of event contributors. Our event sponsor Sonic Healthcare UK and partner The British Society of Haematology (BSH) worked with us every step of the way to make it happen.

​A vibrant welcome from Professor Mike Osborn, on his first International Pathology Day (IPD) since becoming College President got the programme, themed "Digital Pathology & Aspects of Artificial Intelligence (Ai) - A World's-Eye View" underway. Four hours running time made way for wonderfully unique talks, a choice of lunch time activities and revelations of who the three poster competition winners were. Finally, an enthralling roundtable conversation took us to the closing minutes of our time together.
The Lancet Commission on Diagnostics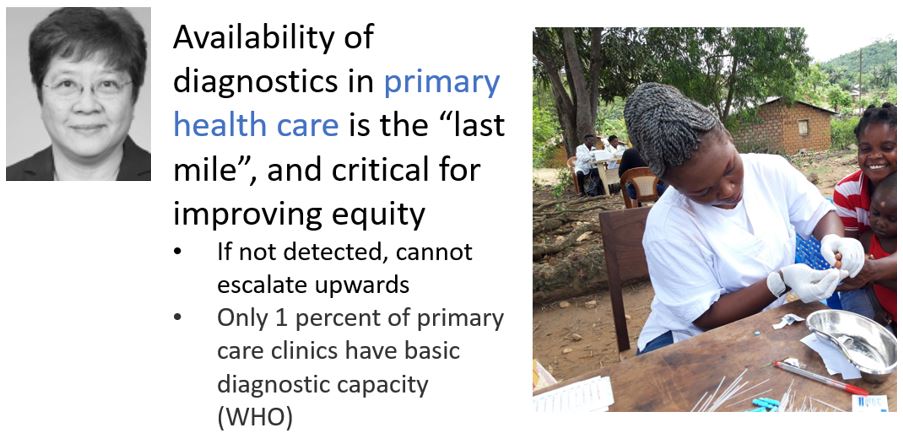 Professor Lai-Meng Looi, Malaysia's inaugural National Distinguished Professor, and consultant histopathologist at the University Malaya Medical Centre opened the morning's talks by discussing the findings of The Lancet Commission on Diagnostics. This major work of a global multidisciplinary team of twenty-five commissioners from sixteen countries were commissioned to examine the shared challenges of pathology and laboratory medicine (PALM) and digital imaging (DI) services with the aim of recommending transformational step-changes necessary to ensure optimal quality diagnostic services for universal health coverage (UHC) globally. Key findings included identification that nearly 50% of the global population has essentially no access to diagnostics and that the investment case for diagnostics is strong. Besides detailed insights into the current status of diagnostics and gaps in the cascade of care mechanisms for solutions include innovations in technology (including digitisation and artificial intelligence), education and financing. With ten recommendations ranging from international policy actions to a putative list of essential diagnostics for primary care level. Crucially, diagnostics and diagnosticians have been effectively invisible to decision makers and funders. Accordingly, these messages require debate and agreement on concerted action by the diagnostic community itself before a buy-in can be achieved among policy makers.
Diagnostic validation of whole slide scanner imaging for primary diagnosis of aggressive lymphoma. A comparison of conventional light microscopy versus digital assessment in low resources settings in East Africa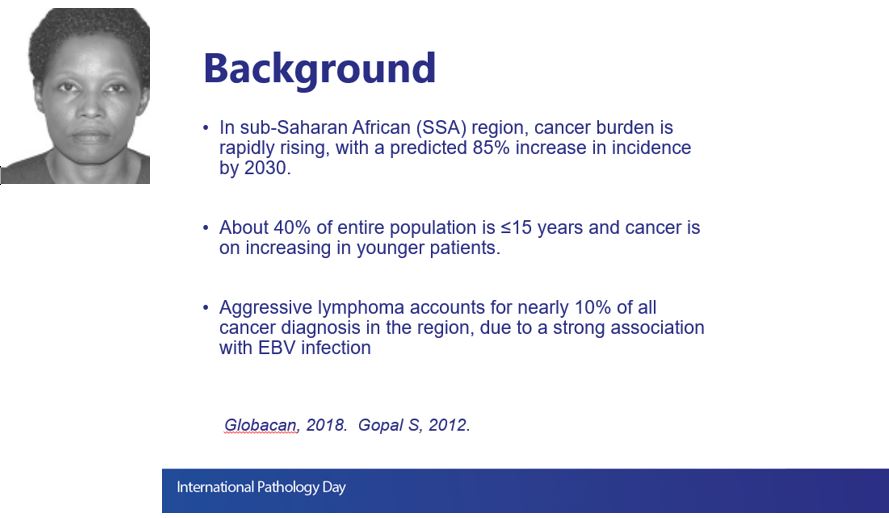 Dr Leah Mnango second of the speakers is a pathologist working at Muhimbili National Hospital, Dar Es Salaam, Tanzania presented a detailed account of an important project that she and her colleagues, who are trained in the use of Alexapath are involved with. Explaining that the general objective was to validate the Alexapath WSI scanning technology for primary diagnostic use, with more specific objectives being to assess the quality of microscopic glass slide and scanned digital images, the accuracy of diagnosis established on scanned images compared to glass slides and the feasibility of using the Alexapath WSI scanner for diagnostic use within low resource setting, such as Sub-Saharan Africa (SSA).
Practicing 'deep medicine' in 'smart hospitals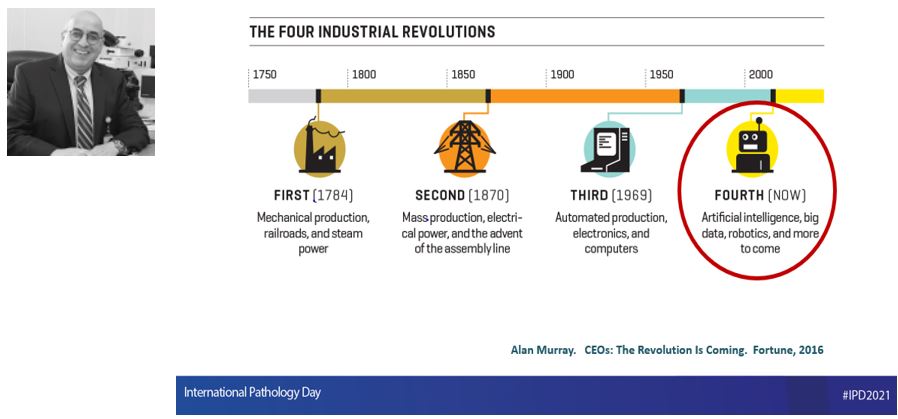 Dr Abdelghani Tbakhi currently, a full member (professor) and Chairman of the Department of Cell Therapy and Applied Genomics, and Consultant, Molecular and Immunopathology, Chairman of Research Council and Co-Director of the Cancer Care Informatics Program at King Hussein Cancer Centre, Amman, Jordan. Starting at the title of his talk Dr Tbakhi, got us deep in thought, about how ways of working and the environment in which a healthcare professional will operate in years to come is likely to be. By sharing King Hussein Cancer Centre's experience in establishing and delivering an MSc programme in Cancer Care Informatics at King Hussein Cancer Centre, the first International MSc programme, both taught and research, that holistically empowers the process of cancer care through informatics with the vision of empowering qualified graduates from diverse academic credentials to practice deep medicine in smart hospitals. The philosophy of this novel programme along with its vision, mission, learning outcomes gave us a glimpse into an exciting future.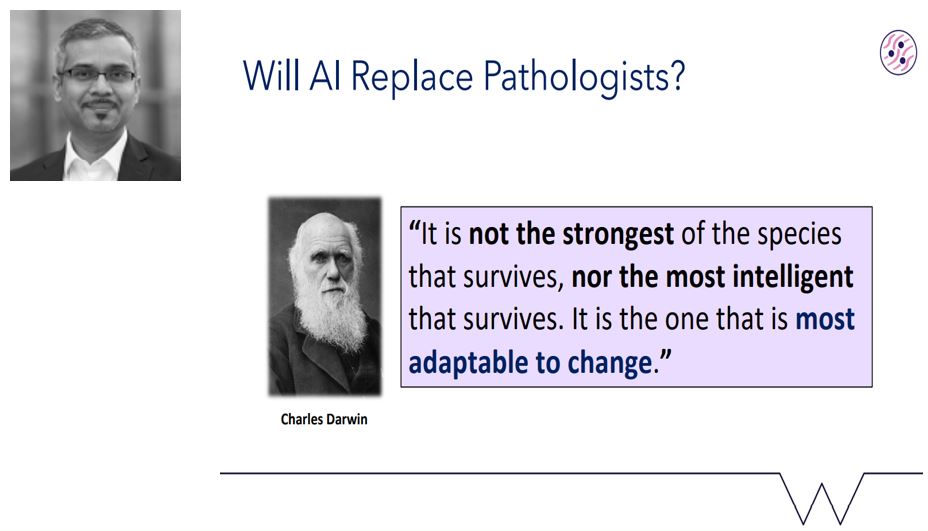 AI for Pathology
Professor Nasir Rajpoot Professor of Computational Pathology at the Computer Science department of the University of Warwick presented the work of his PHD students which took us on an intriguing exploration, into how with an increasing number of NHS pathology labs being digitised in the UK, there is an explosion in the amount of pathology image data with linked clinical outcomes. This data is a potential goldmine of invaluable information, ripe for deep mining of novel digital histological biomarkers of the 'state of play' of complex diseases such as cancer. How can we facilitate the discovery of digital histology biomarkers to further our understanding of cancer, stratify patients into different risk groups and predict the progression and survival of cancer.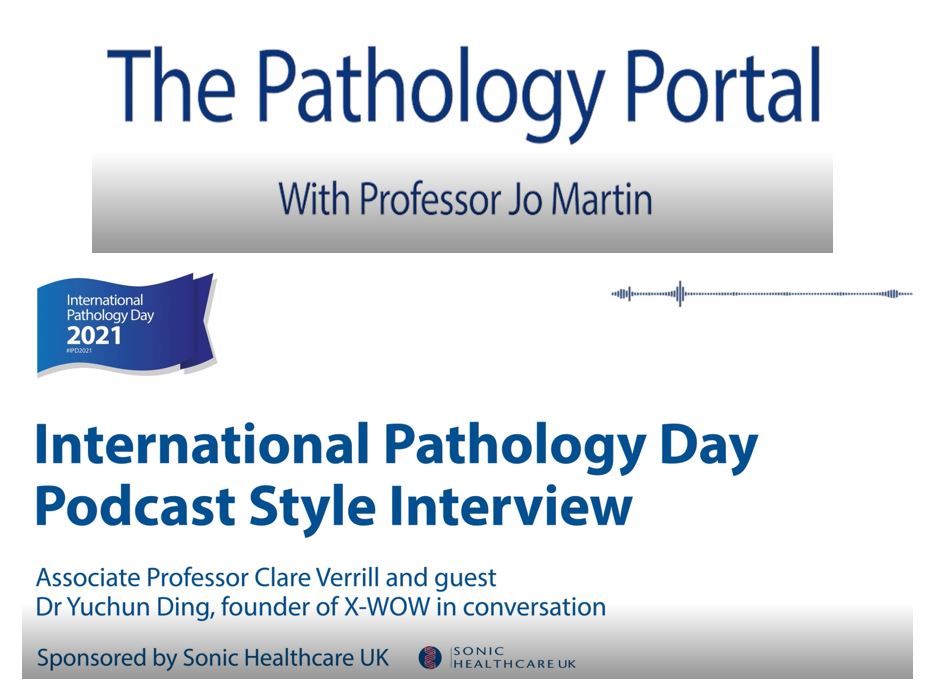 Lunchtime activities
For added enjoyment the lunch break served up a choice of activities. First to screen was Professor Jo Martin, who provided a demonstration of the College's upcoming Pathology Portal, that the College, together with Health Education England (HEE), are developing. It is an innovative adaptive learning platform to support trainees and practising pathologists in digital learning. An endearing podcast style interview with Associate Professor Clare Verrill and guest Dr Yuchun Ding, founder of X-WOW came next. There were also poster competition entries to browse showcasing the wonderfully inventive research ideas and projects of pathologists worldwide.
Winning posters
Announcement of the competition winners is possibly one of the most eagerly awaited parts of the programme, especially for the thirteen entrants that had poured their time and energy into creating something quite superb. Dr Rachael Liebmann, OBE, Group Medical Director for Sonic Healthcare UK had the honour of revealing the winners, that had been selected by judges: Professor Ismail Matalka, Clinical Director of International Activities, RCPath Professor of Pathology and Laboratory Medicine at School of Medicine at Jordan University of Science and Technology in Irbid, Jordan, Dr Hebah Ali, Education Lead for the Sponsorship and Histopathology International Trainee Support Schemes (ITSS) RCPath and Consultant Haematopathologist, Leeds Teaching Hospital NHS Trust and Dr Yuchun Ding, founder of X-WOW by night, Data Scientist at Cambridge University by day. The winners of the International Pathology Day poster competition were as follows:
First prize - Social Media for public education about pathology, by Zulda Musyarifah pathologist at Dr M Djamil, General Hospital West Sumatera, Padang Indonesia.
Second prize - Reviewing the results of the first large-scale genomic study (Deciphering Developmental Disorders) in Wales, by Nayanatara (Naya) Poobalan from the School of Medicine, Cardiff University and all Wales Medical Genomics Service, University Hospital of Wales and Dr Andrew E Fry.
Third prize - Dr Kim Pramanik, Microbiology Department, East Lancashire Hospitals NHS Trust Histology Department, University Hospitals Leicester, Dr Sandra Long, Dr Nurul Amir, Dr Giuditta Sanna, Dr Hisham Ziglam, Dr Luca Kormos.
The Roundtable
Conversation on the topic - "can digital pathology break down international borders?" Considered how we can achieve sustainable digital practice globally, the future of telepathology and whether digital pathology can tackle inequalities in healthcare provisions. Imparting information, insights and opinion that were extremely thought-provoking. The panel who discussed these questions and more, brought their vast experience in diagnostics, digital pathology and telepathology to the table. The panel included Professor Mike Osborn, Dr Abdulaziz Al Ajlan, Dr Bethany Williams, Professor Naresh Kikkeri, Dr Peter Carey and Dr Betmouni.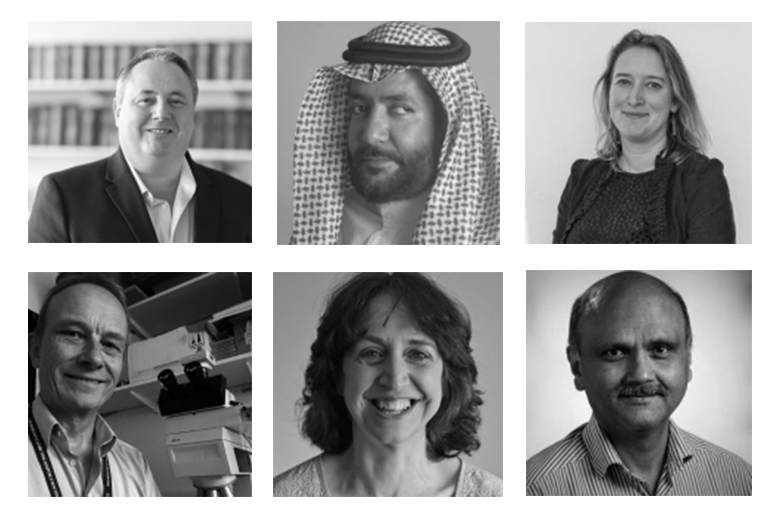 Continued viewing
Whether you want to catch what you missed, or replay the bits you best enjoyed. Most talks, the lunchtime activities including, demonstration of the College's upcoming Pathology Portal and the podcast style interview together with the roundtable discussion are freely available from the international virtual resources page of the College Website. You can also browse the impressive IPD digital poster competition entries.
Looking to celebrations from around the world
The hashtag #IPD2021 was used across social media platforms and other events were organised by many members and non-members of the College, to champion and celebrate the work of pathologists and laboratory medicine professionals around the world. A selection of tweets and pictures capturing virtual and in-person events run by Helwan University, Shefa Al-Orman Charity Hospital and Modern University of Technology and Information Medical School Egypt are wonderful examples of how widely the day was acknowledged. Thank you for the support!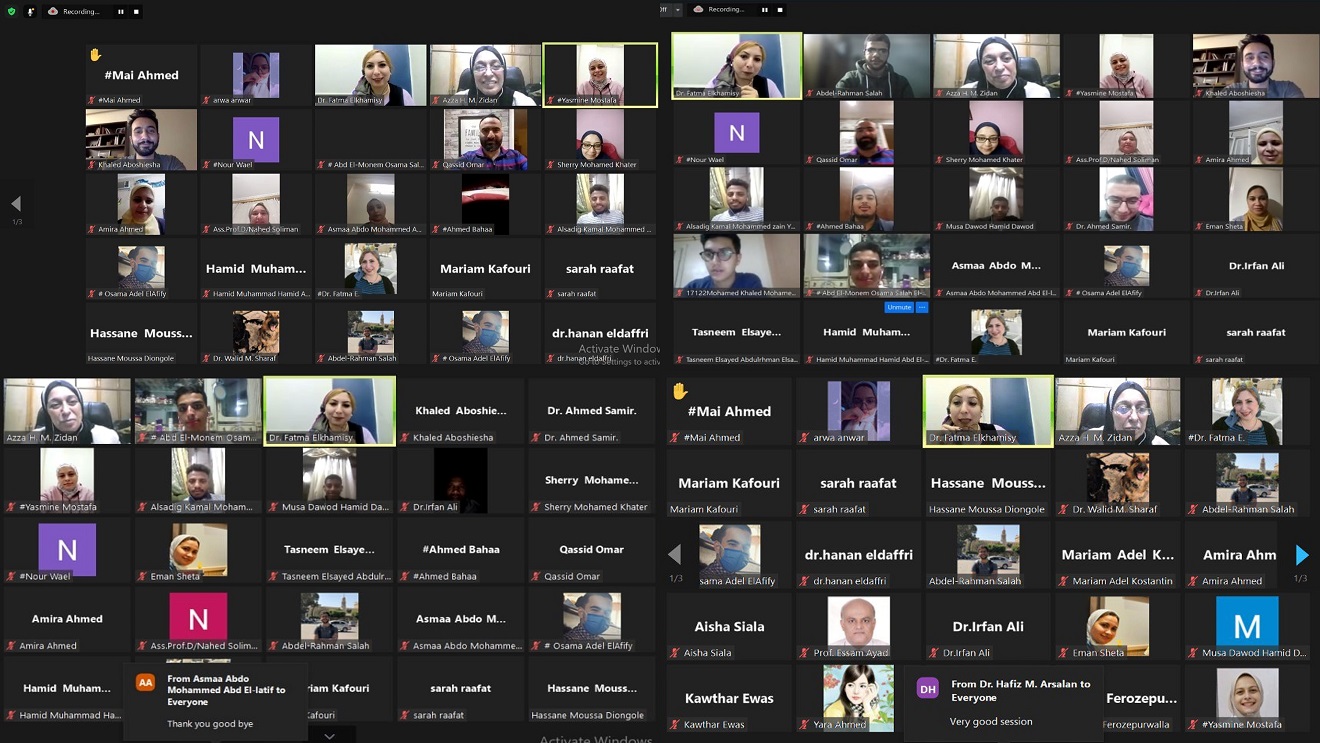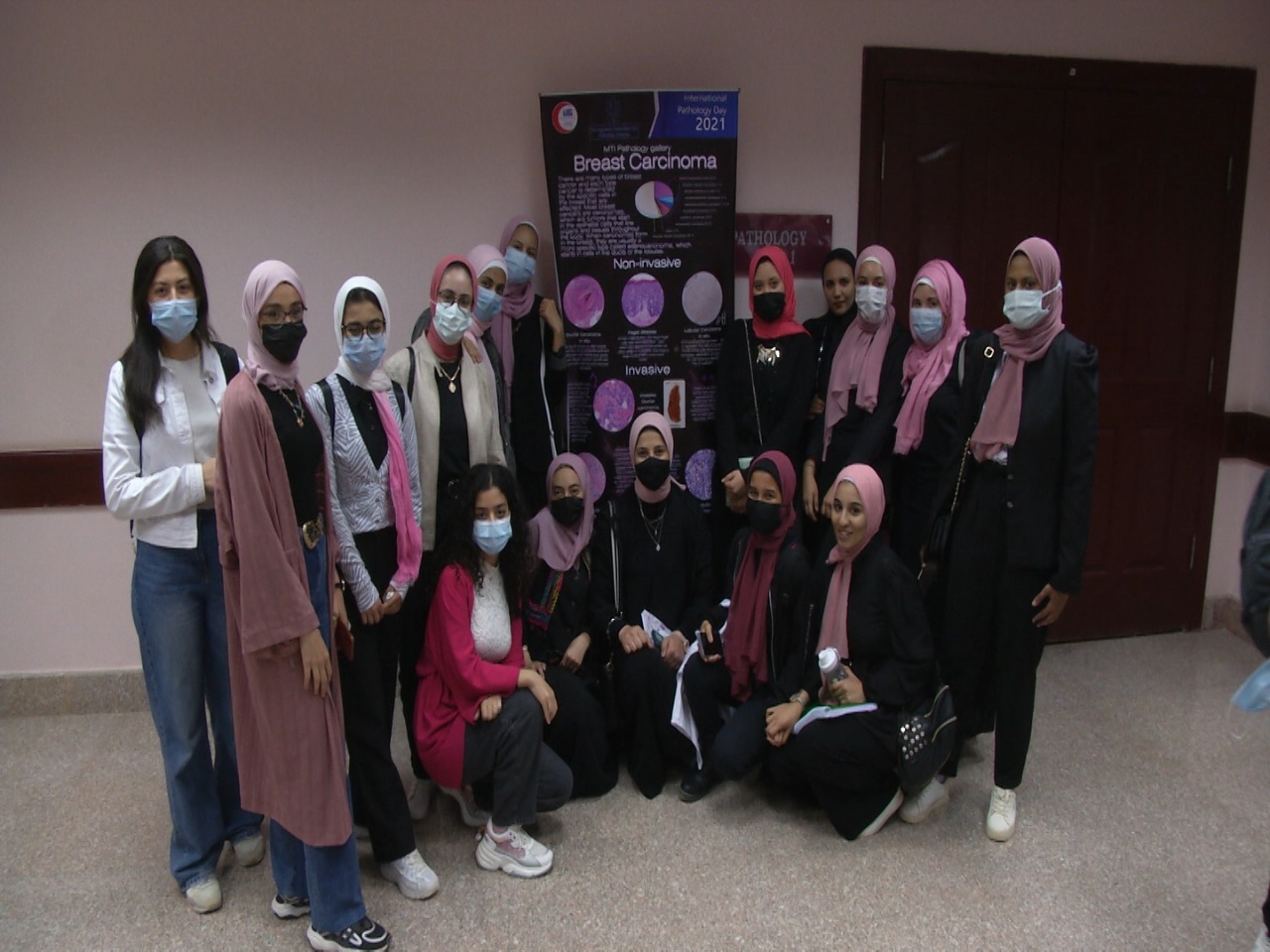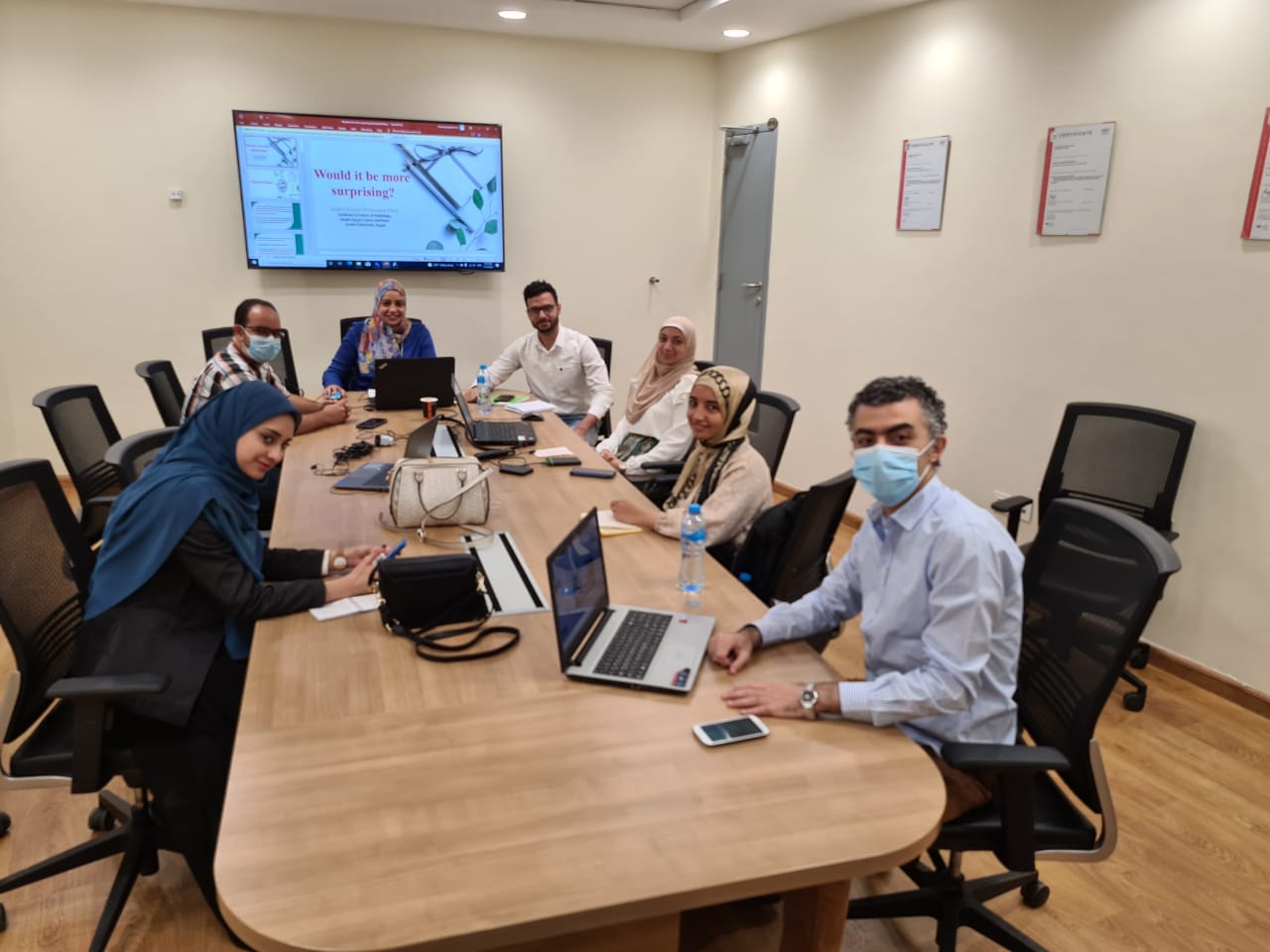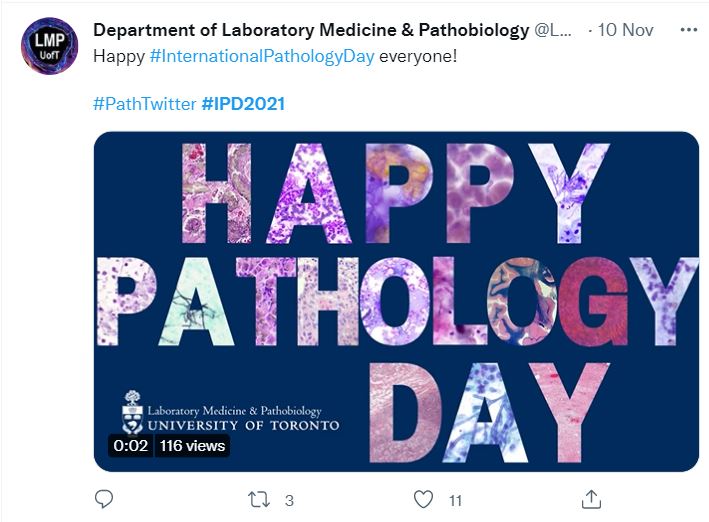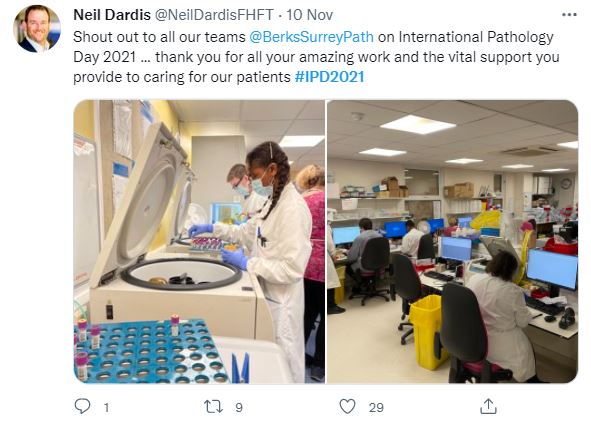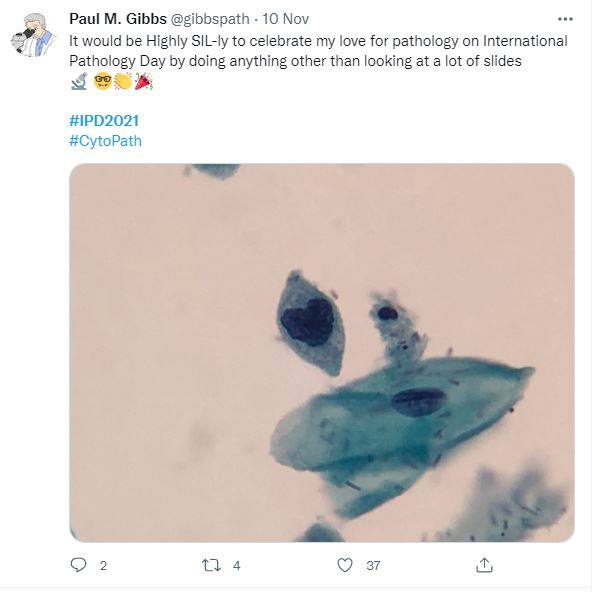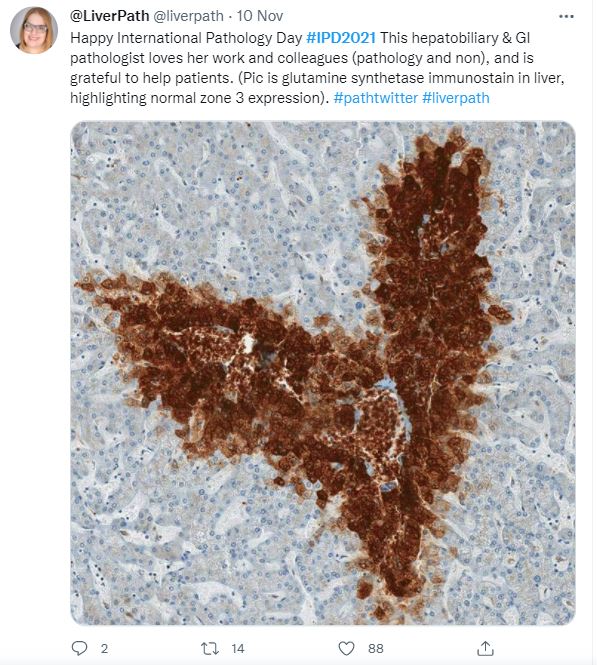 2022 looking forward to next year's event

On Tuesday 1 November 2022 we will host an event for International Pathology Day, a bit earlier than the official day of celebration, which is Wednesday 9 November 2022. More details will be available late summer.