Thanks to funding from the Royal College of Pathologists' Public Engagement Innovation Grant Scheme, we kicked off Nottingham's half term Festival of Science and Curiosity with a creative workshop for primary and secondary students at Nottingham's Hospital School. The starting point was showing my paintings inspired by looking at our body under the microscope including blood and skin cells. I introduced myself as a scientist and artist and asked the group which they preferred. By offering both science and art everyone feels included.

Inspiration came from the astonishing Robert Hooke who was our Leonardo da Vinci whose work was ground breaking as scientist, inventor, architect and artist. We looked at images from 'Micrographia' published in 1665 featuring sublime accurate drawings of fleas, flies and lice under the microscope, including the mysterious room-like structures observed in cork.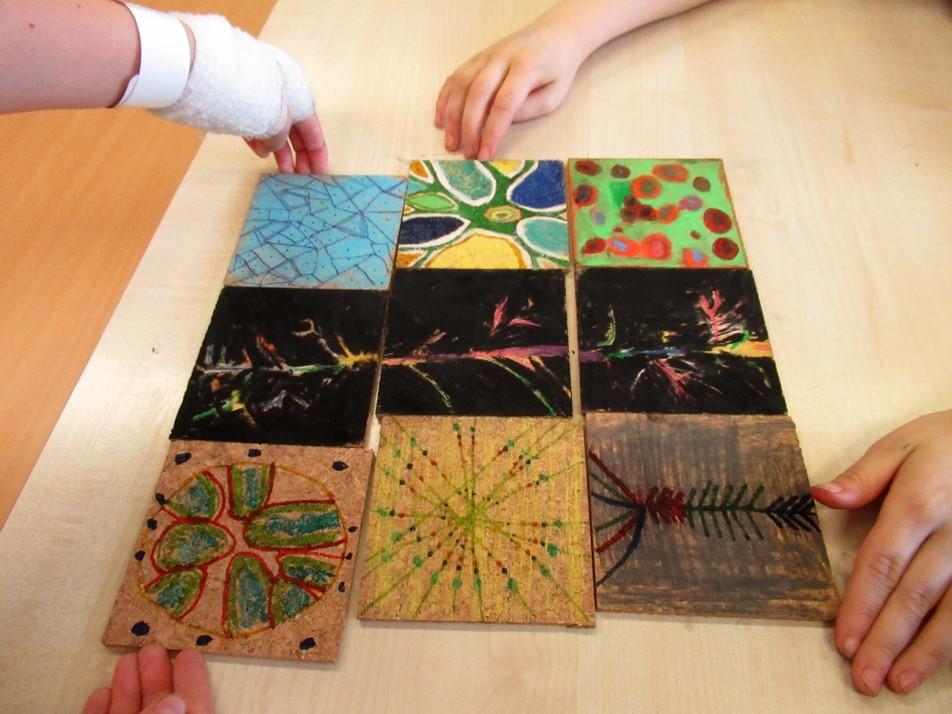 In homage to Hooke we looked at images of cells and used them as inspiration to create artwork onto cork. The gaps of cell-sized holes in cork make this a fascinating material to hold pigment and even students who felt they weren't artistic found their creativity flowing. Students were encouraged to experiment as artists using mixed media. While creating we talked about cells and relevance to samples in hospital and the work of pathologists. Students put together cells to build up tissue. In most cases students were so proud they brought their pieces back to their bedside and to bring home. We had some excellent feedback from both students and teachers:
"I liked to learn and draw more about cells"
"Students worked with interest & enthusiasm - opportunity to express science knowledge & artistic skills"
"You inspired me to go home and look up Hooke and then tell my children all about him, we are new super fans!"
"All the staff and pupils were just blown away by what a wonderful success the afternoon was, and the opportunities for our pupils to experience real Science in such a fun way"
To help beyond the session, Festival Producer, Megan Shore, created a fantastic pack of uplifting ideas and activities for young people from space to pathology and Origami which teachers have since been sharing with young people including in dialysis. The pack also contains some of my own drawings of cells and tissue that explore different pathology specialties. The complete series of these (covering all 17 specialties!), which I've named 'Incredible you' will be available on the resources area of the RCPath website soon!