We're delighted to hear that our partners Science4U have been presented with the Queen's Award for Voluntary Service. The College has been partnering with Science4U for nearly a decade to create interactive pathology-themed workshops for their annual Schools Science Conferences. Our members have kindly volunteered their time and expertise to explain the science behind pathology and highlight the exciting career opportunities within the profession. Last year we delivered our 'What does your poo say about you?' workshop to over 300 students, exploring digestion and bowel cancer screening.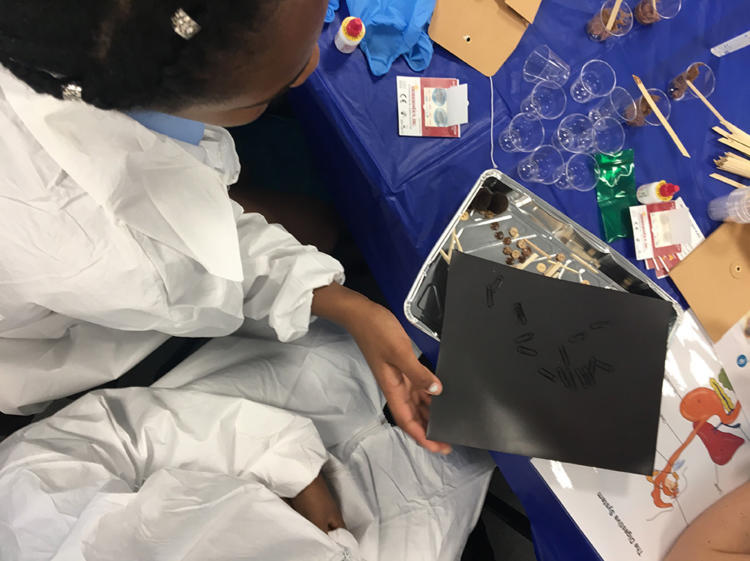 Penny Fletcher, RCPath Public Engagement Manager said:
'It is such great news the Schools Science Conference team is being recognised by this prestigious award. Many of the committee who run the event currently have been involved from the very beginning, and have worked tirelessly to secure funding and involve as many young people as possible each year. I have enjoyed coordinating the RCPath workshop sessions at the last three conferences – the feedback from the students is always so positive. The event is an amazing volunteering opportunity for our members, and for them to highlight to young people how fascinating and important pathology is. I look forward to collaborating with the team to plan even more inclusive and interactive activities in the future.'
The Queens's Award
Created in 2002 to celebrate the Queen's Golden Jubilee, the Queen's Award for Voluntary Service recognises outstanding work by volunteer groups benefitting their local communities. Recipients are announced on 2 June each year, on the anniversary of the Queen's Coronation, which falls during Volunteers' Week. This year, Science4U is one of 230 charities, social enterprises and voluntary groups to receive the award.
Science4U's Schools Science Conferences
Run entirely by volunteers, Science4U puts together an annual event, that aims to encourage students from less advantaged backgrounds from schools across London to study science. Now in its 17th year, Science4U's Schools Science Conferences engage pupils in a day of fun-filled and educational workshops and interactive stands. Scientists and health professionals from various disciplines across the NHS and private sector organisations showcase the science behind what they do, the benefits for patients and health, and the various career pathways. Events like this are hugely important for inspiring the students of today to become the scientists of tomorrow.
Dr Kimberly Gilmour and Dr Stuart Adams (Co-chairs for science4u) said:
'It is an honour and a pleasure to receive this prestigious award on behalf of all the organising committee, our enthusiastic volunteers, our partners, sponsors and the University of Westminster. This award is very much a recognition of all the parties involved who give their time to ensuring such a successful and worthwhile event and to the schools that support this event. We hope it will enable us to continue running this event for many years to come.'
Science4U representatives will receive their award from Lord Lieutenant of Greater London, Mr B Sethia, later this summer. Two volunteers from science4u.info will also attend a garden party at Buckingham Palace in May 2021, along with the other recipients of this year's award.
This year RCPath's workshop went online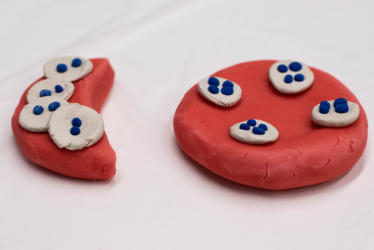 The College's Public Engagement team were gearing up to deliver a day of face to face activities on inheritance and sickle cell disorder for this year's Schools Science Conference. However, in early March, with the ongoing COVID-19 pandemic and an imminent lockdown, it became clear that it would not be possible for the School Sciences Conference to go ahead as planned. With the help of five pathologists and two representatives from the Sickle Cell Society, who provided selfie videos on the work they do and insight into living with sickle cell disorder, we were able to turn the practical activities into a virtual workshop called 'Split Your Genes'. The online resource also incorporates quizzes to test students' learning and our 'Make a Blood Cell' activity.
Selfie video contributors:
Dr Shubha Allard, Consultant Haematologist at NHSBT
Dr Cath Booth, Consultant Haematologist at NHSBT and Barts Health NHS Trust
Dr Rachael Carling, Consultant Biochemist at St Thomas' Hospital - Clinical lead for biochemical sciences and Directory at the southeast Thames Regional Newborn Screening Laboratory
Dr Yvonne Daniel, Chemical Pathologist and lead scientist at the special haematology laboratory at Guy's and St Thomas's Hospital, scientific advisor to the Public Health England Sickle Cell and Thalassaemia Screening Program
Dr Sara Trompeter, Consultant Haematologist
June Okochi, Sickle Cell Society representative
Courteney Mclune-Calvin, Sickle Cell Society representative