Share a secret fact about your speciality during National Pathology Week (5-11 Nov) and be in with a chance to win a £100 restaurant card.
With so many aspects of science and medicine still unfamiliar to the public, we know there are plenty of facts and curiosities in need of more attention. Our competition gives the opportunity to share the most interesting aspects of your job – and it's easy to take part:
During National Pathology Week (5-11 Nov), simply write a Tweet or Instagram post explaining your fascinating fact.
Add a picture or video.
Share it with the hashtag #Secretsofthelab.
What should I post?
We're keen to show the most eye-opening and riveting facts about pathology, so be adventurous with what you know. Maybe you could share something that first drew you to your speciality or an aspect of science that continues to keep you immersed in your everyday work?
Judging will be overseen by a panel of secondary school students, so see if you can grab their attention whilst making your Tweet or post easily accessible to younger audiences.
Here are some great examples created by some of our members: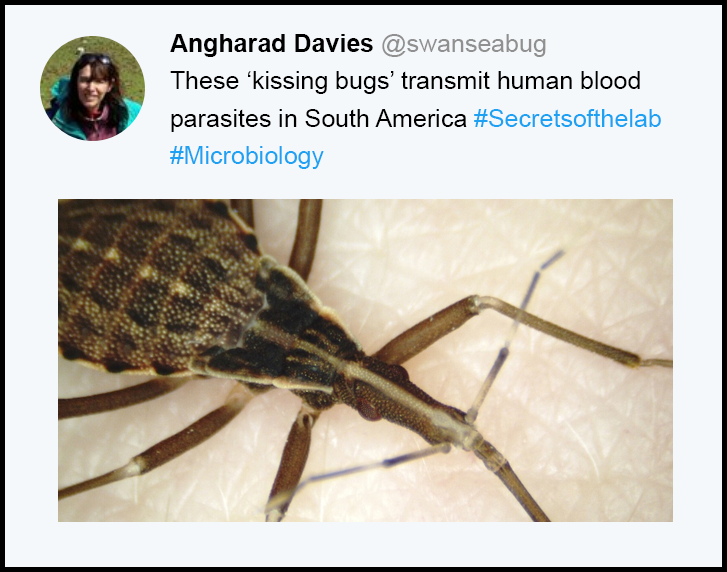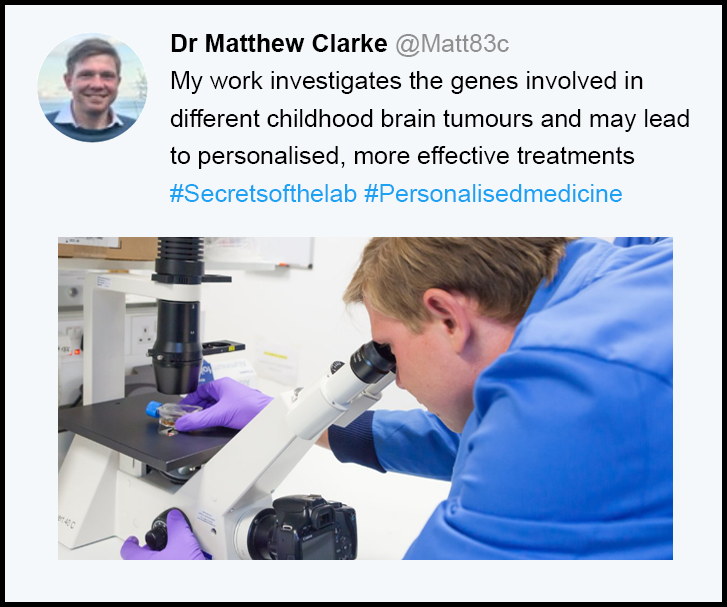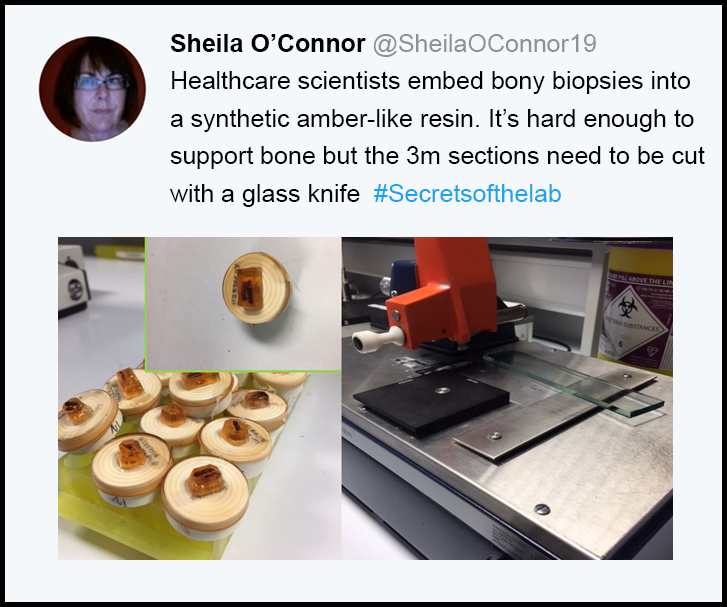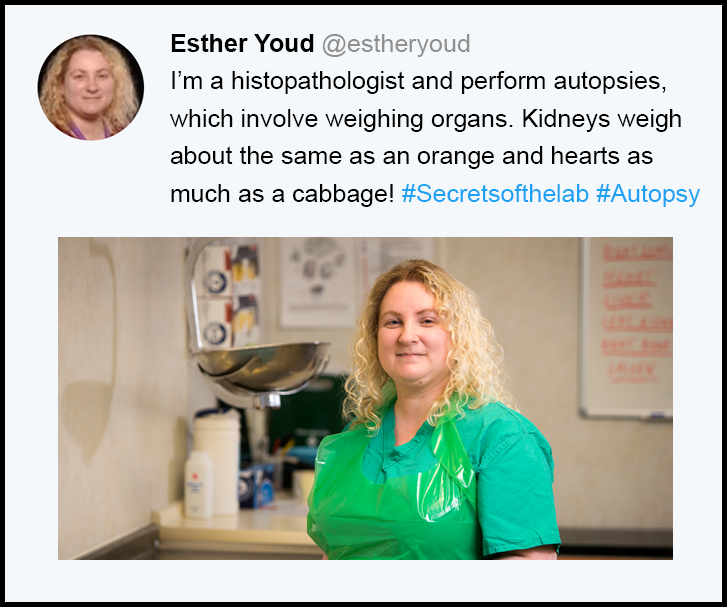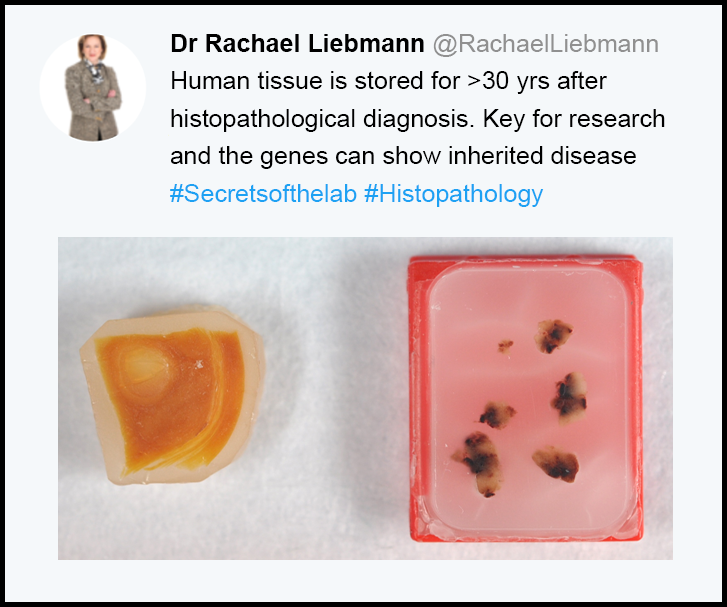 What will I win?
If you're lucky enough to win, you'll secure a prize of a £100 restaurant gift card. So are you up to the challenge? Join with us by offering insight into your speciality and teaching others about the exciting and valuable work of pathologists.