National Pathology Week (NPW) is our annual celebration of pathology, when we highlight the important contribution pathologists make to healthcare. Working in partnership with pathologists and laboratory scientists across the UK, our programme of events and activities aims to engage people of all ages, and improve public awareness and understanding of how pathologists and scientists diagnose disease.
We welcome pathology-related events and activities of all sizes, and diverse formats, in our nationwide programme – we've got lots of ideas and free resources to help you get started.
NPW 2019 runs from 4 to 10 November and it is never too early to register your event with us.
Exploring innovations big and small
For NPW 2019 we're inviting our members and supporters to consider exploring innovations big and small with their events, activities and online posts during this year's NPW.
Big…
New advances in pathology such as digital pathology and genomics can be exciting themes to highlight with your NPW events and activities. We'd love to see public events about current research and future applications from all 17 pathology specialties.
And small…
We're also encouraging wider interpretations around the 'theme' of innovation that highlight more everyday breakthroughs and small 'acts of genius' in pathology – these might include new ways of working, or smart initiatives in pathology teams that have helped make a difference to the health of patients, and/or which contribute positively to the work of other healthcare professionals.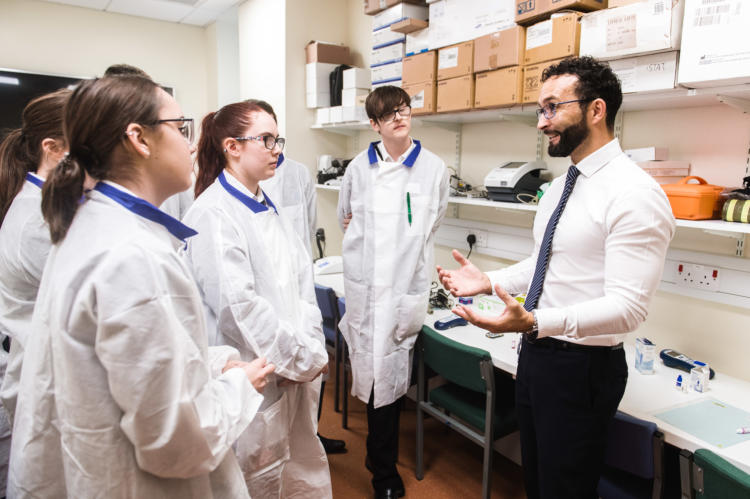 Watch this space...
We will be adding innovation-inspired activity packs and other ideas to our resources area, and will be announcing our events and online initiatives in the coming months – so watch this space and keep an eye out for #pathologyweek updates on @rcpath.
If you love have any ideas about how we can explore pathology innovations, big and small, during NPW 2019, we would love to hear from you.
All pathology-related activities will be welcomed
While innovation as a theme offers some fantastic opportunities for exploring pathology, we will still welcome any events that explore pathology in some way, into the NPW programme.
A few of the highlights from 2018
National Pathology Week 2018 was a real success. Find out about the highlights by searching #pathologyweek on our Facebook, Twitter and Instagram or by reading below.

Careers and Ideas: Integrating medicine and scientific research, a day of talks and networking for medical and biomedical undergraduates took place on 7 November in Nottingham.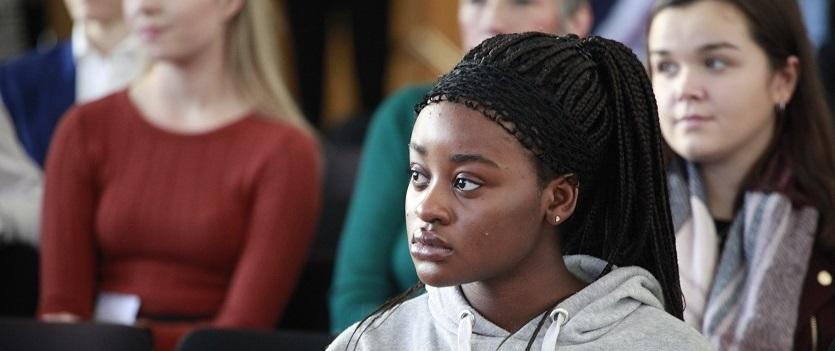 We broadcast a pathology careers talk by retired haematologist, Dr Lorna Williamson, live on our Facebook page during NPW to engage online audiences, particularly school students and undergraduates.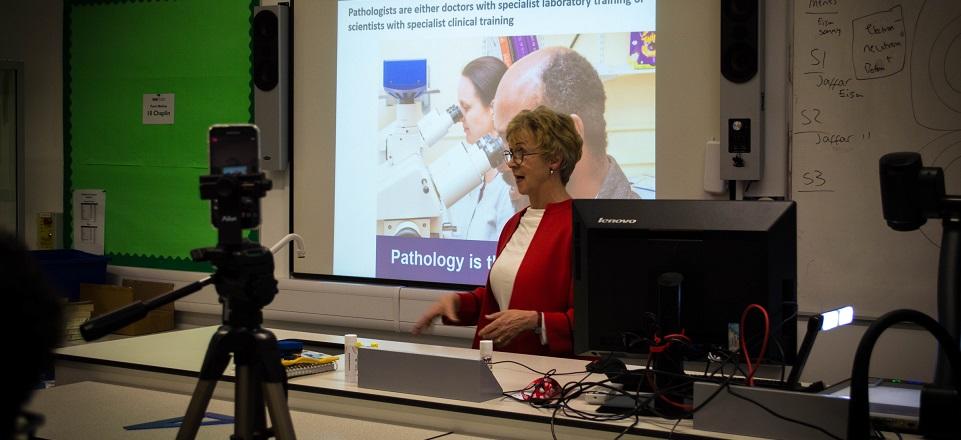 A public lecture event with Professor John Oxford took place on 8 November at Centre of the Cell in London, with over 100 people attending. Professor Oxford is an eminent Fellow of the Royal College of Pathologists, working in virology and his talk focused on the global flu pandemic of 1918.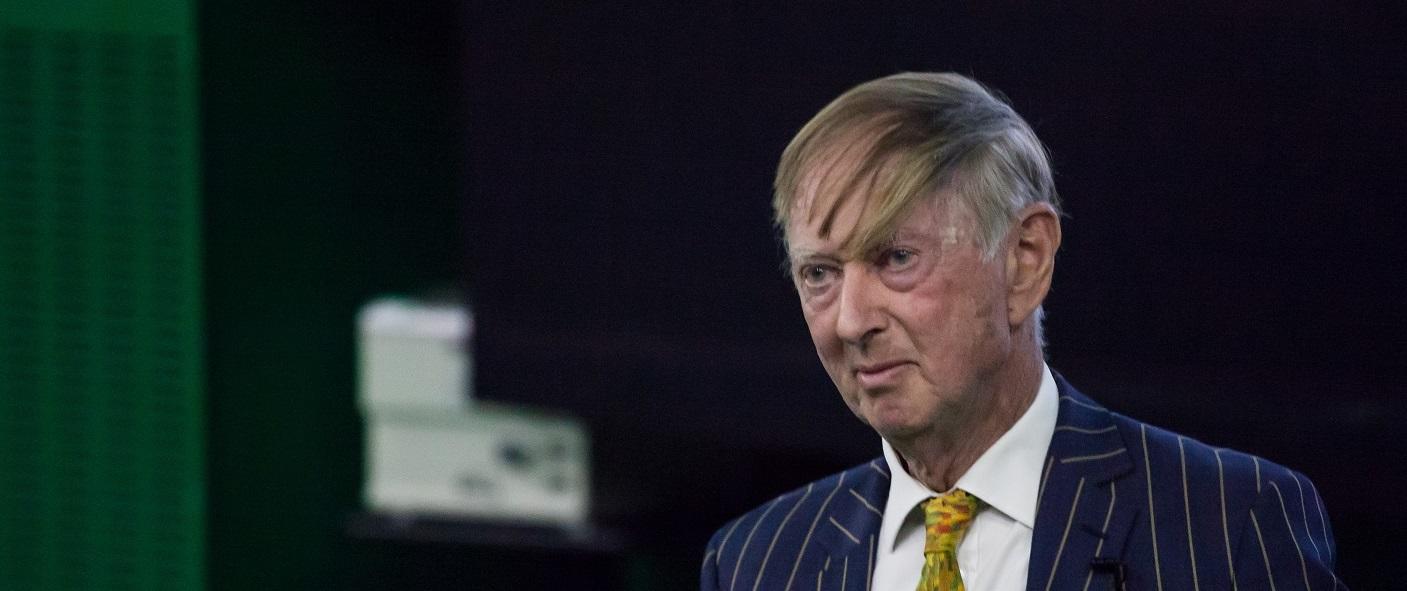 Resources launched for NPW 2018
We heard about some fantastic NPW events members ran around the UK using ideas from our new and existing resources! Many also took advantage of our lovely new promotional materials. We hope our members and supporters will find these latest additions to our resource library below useful for running events at any time of the year, not just for National Pathology Week!
Four video interviews with consultants from different specialties were launched during NPW 2018, as part of our focus on pathology careers this year. They've been hugely popular, and widely shared on social media. Many thanks to those consultants involved in creating them. Watch the full interviews on YouTube.
Our Living Autopsy video guides and lecture video offer ideas and guidance on how to run your own public event about post mortems. Likewise, if you're thinking of putting on workshop-style event for sixth formers, visit the Your Body Your Consent page for the full event guide.
Check out our brand new activity pack 'Pathology for Life', which is packed full of easy hands-on activity ideas to help you explore prevention, diagnosis and treatment in fun and engaging ways with diverse audiences.
Our new range of quizzes, presentations and our 'What is a pathologist?' animation offer fun and easy ways to engage a wide range of audiences.
Social media
Our 'what is a pathologist' animation reached 48,000 people across social media channels, with 10,000 views on Facebook alone. This short animation quickly and aptly explains what it means to be a pathologist and can be used for a wide range of audiences.
We also had several entries for our '#SecretsOfTheLab' competition which asked pathologists and scientists to share a fascinating fact about their work. You can find out who won in our blog.
Save the date for 2019
This year's National Pathology Week marks the 10th anniversary from the first National Pathology Week in 2008. Thank you to everyone who took part. Watch this space for what's coming up for National Pathology Week 2019 which will take place from 4-10 November 2019.
Download our logo
If you'd like to change your profile image, cover photo or email signature for National Pathology Week 2019 to help spread the word of the amazing work pathologists and scientists do, we'd really appreciate it. See downloads below.