National Pathology Week (NPW) is our annual celebration of pathology, when we highlight the important contribution pathologists make to healthcare. Working in partnership with pathologists and laboratory scientists across the UK, our programme of events and activities aims to engage people of all ages, and improve public awareness and understanding of how pathologists and scientists diagnose disease.
NPW 2020 will run from 2 to 8 November and will include a wide range of events and activities run by our members and supporters, reaching diverse audiences across the UK and beyond. Theme to be announced.
We welcome pathology-related events and activities of all sizes, and diverse formats, in our nationwide programme – we've got lots of ideas and free resources to help with planning and delivering great activities.
Exploring innovations big and small
For NPW 2019 we invited our members and supporters to consider exploring innovations big and small with their events, activities and online posts. Our social media competition #LabTopTips offered members and their teams an opportunity to share their 'everyday innovations' from the lab by tweeting images and/or videos plus a short explanation of their idea. The winners were from Blackpool Teaching Hospital; their tweet included some colourful photos of a great time-saving idea for those running busy specimen receptions.
A few of the highlights from 2019
Thank you to everyone who ran an event or activity as part of National Pathology Week 2019. Below are just a few of the highlights. Find out about the highlights by searching #pathologyweek on our Facebook, Twitter and Instagram.
Hands-on activity videos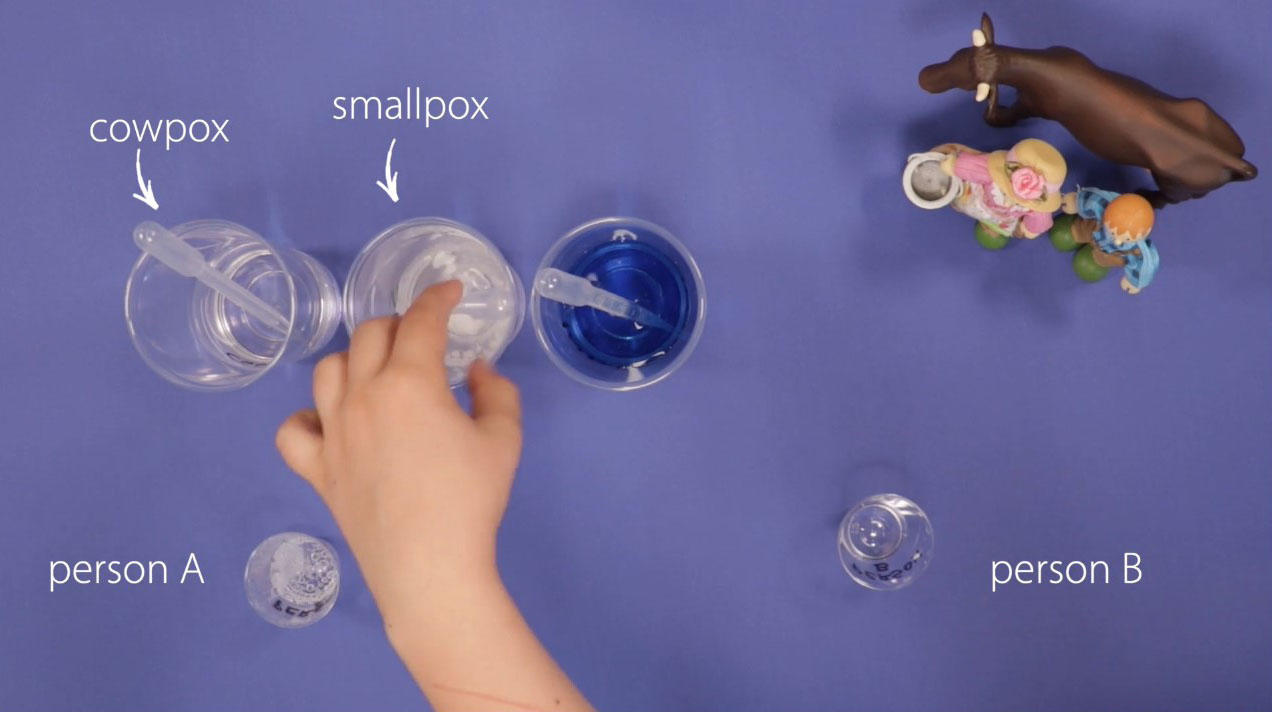 To support our popular written activity resource packs, we produced a range of short hands-on activity videos, which explain how to run quick and easy practical activities. Launched a few weeks before NPW, we hope the new set of visual guides inspired lots of interactive engagement amongst our members and other event organisers. Useful any time of the year for those who want to run something easy but engaging with families, schools or other mixed audiences, the five videos, along with accompanying written resources, can all be found in our activities and resources area and on our YouTube channel.
Launch of Disease Detectives cub scouts activity pack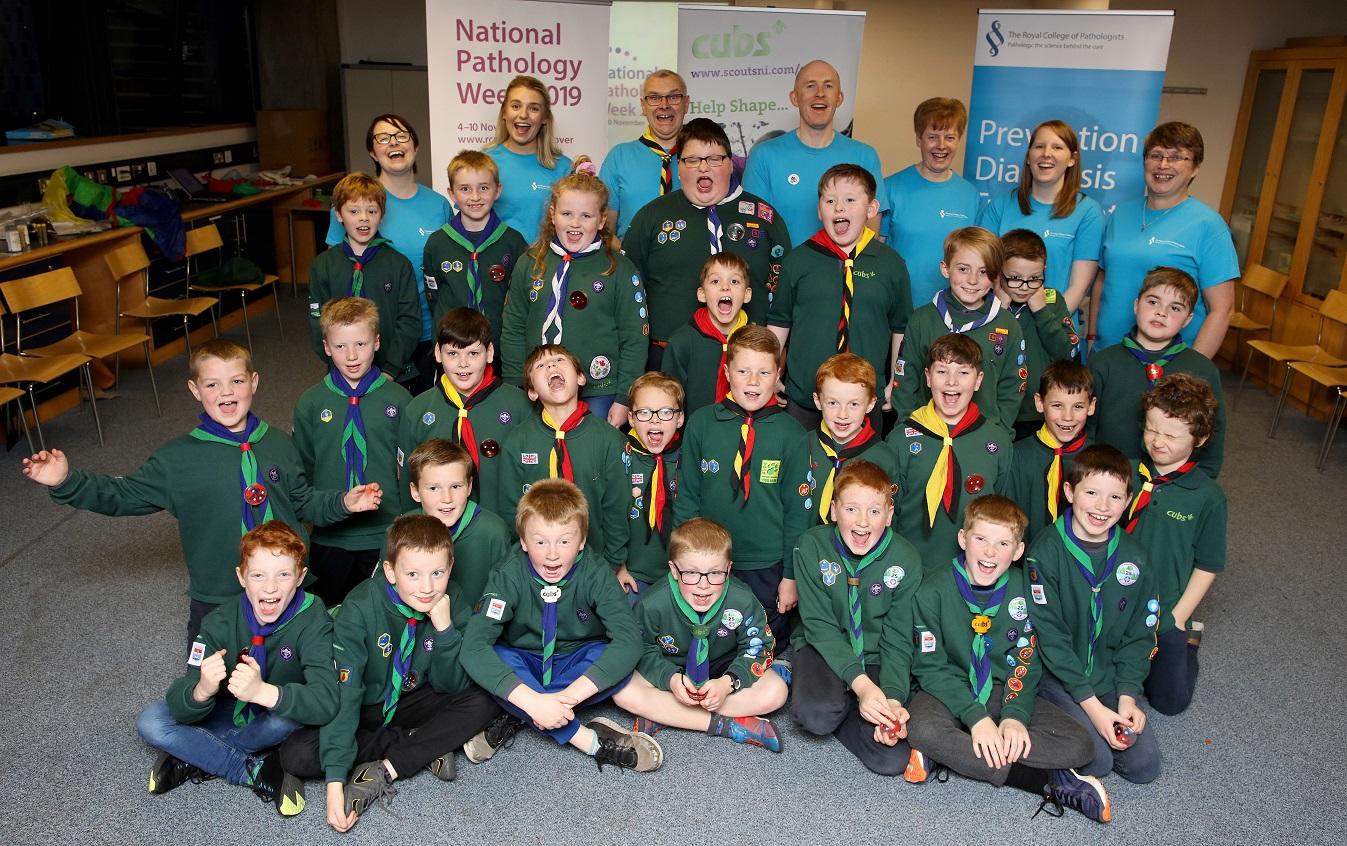 At the start of National Pathology Week 2019, we launched a brand new pathology-themed resource pack suitable for beaver and Cub Scouts and children aged 6 and up. Developed in partnership with the Northern Ireland Scout Association and Cub Scout leader and Consultant Clinical Scientist, Dr Derek McKillop FRCPath, the Disease Detectives activity pack aims to assist Cub Scout leaders to complete the Health and Science criteria of various badges.
Some of the team-based games and table-top practical activities from the pack were run with a group of 30 Cubs at a lively launch event at Belfast's W5 venue on 2 November. The College's Vice-President for Communications, Dr Rachael Liebmann FRCPath, opened the event and a number of RCPath Fellows and trainees, along with some Cub Scout leaders volunteered their time to deliver the activities.
Incredible You - exploring pathology through art at John Radcliffe Hospital in Oxford
Science-based artist and creator of our hugely popular Incredible You resources facilitated a pathology-themed colouring in session with the help of three RCPath members at John Radcliffe Hospital in Oxford on 7 November. Run in collaboration with Artlink and the Oxford Hospitals Charity, the session offered hospital staff, patients and visitors a relaxing way to learn more about pathology through colouring in one of Lizzie's illustrations while chatting with pathologists and scientists about their work.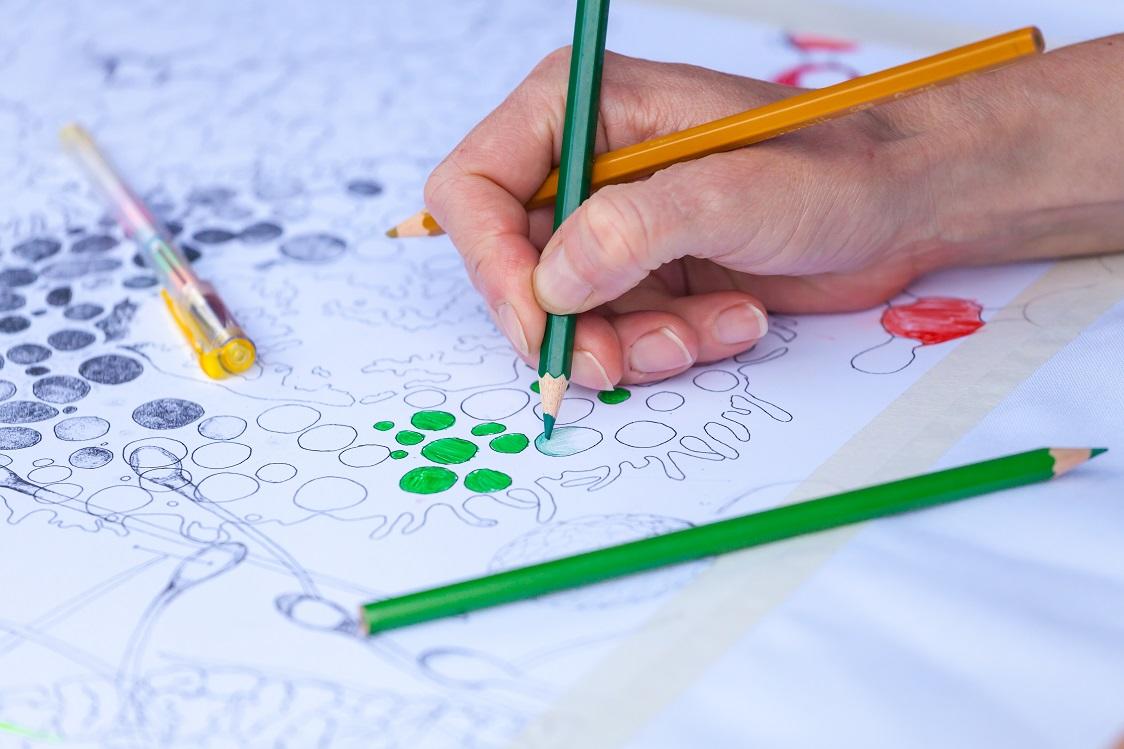 Discover Pathology Careers
Discover Pathology Careers, held at the RCPath building in London on 9 November, introduced an audience of school students, undergraduates and Foundation Doctors to both human and veterinary pathology specialties. Interactive talks and semi-structured networking sessions, involving around 20 College members, highlighted the diversity of roles and areas of work in pathology, across human and animal health.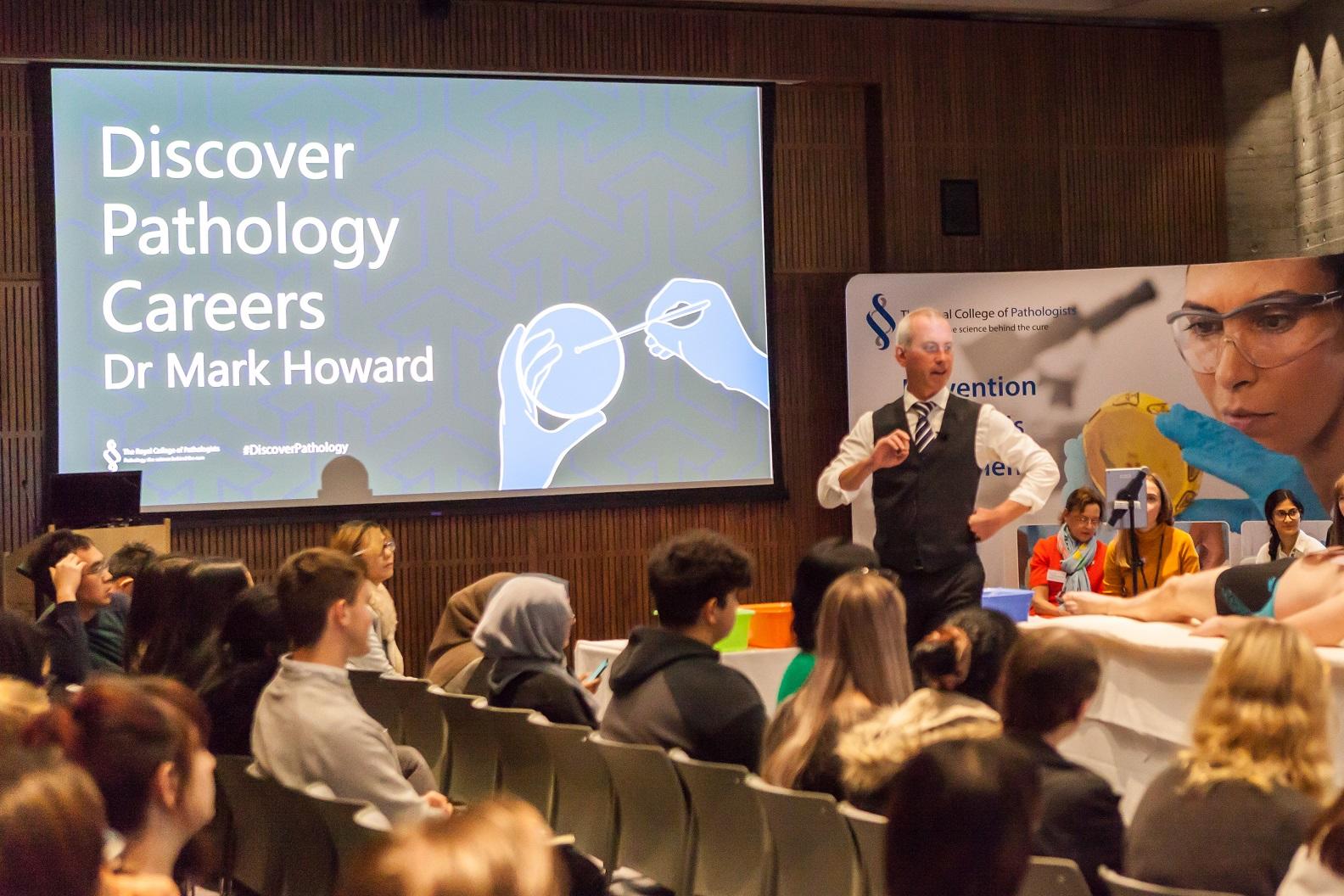 Discussing at-home genetics test kits - an interactive talk by Professor Jo Martin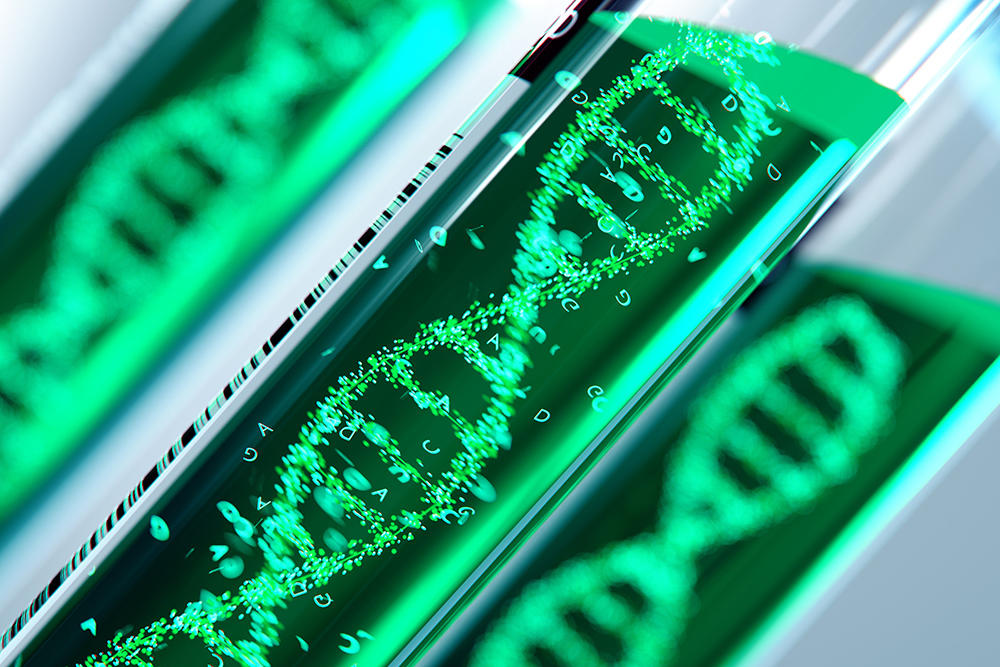 Filmed in front of a live audience at Centre of the Cell's amazing 'Neuron Pod' venue, this 'TED-style' talk by the RCPath President, Professor Jo Martin, explored some of the issues with at-home genetic testing kits. The online video of the event talk was launched online during National Pathology Week. Watch 'At-home genetic testing: helpful or harmful?', including the Q&A session, on our YouTube channel.
New video - veterinary pathology careers interview launched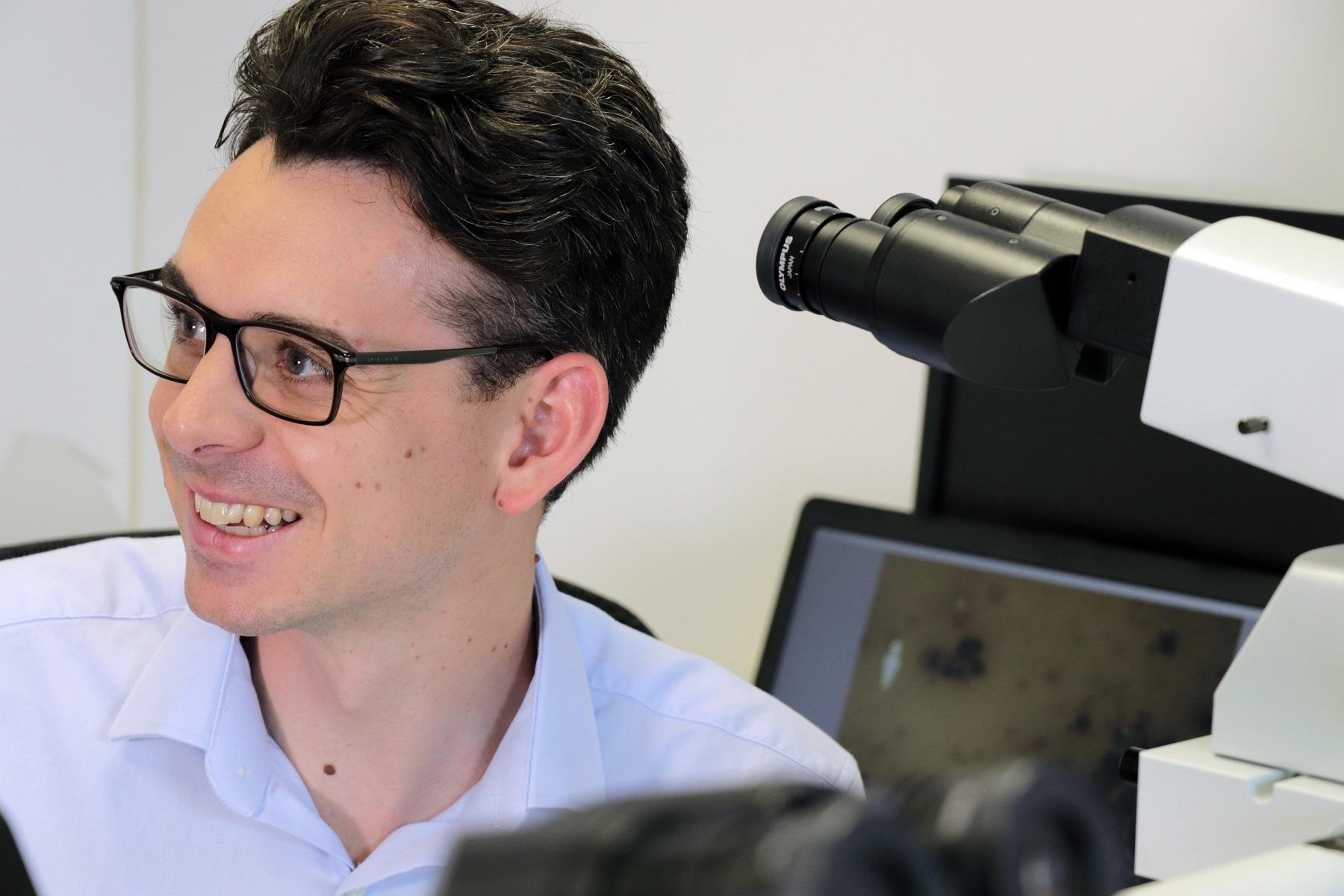 We released the next in the series of our popular careers interviews during National Pathology Week 2019 and this time we shone the spotlight on veterinary pathologist Alex Civello. Alex talks about his day to day work, how he progressed into his current role at Cytopath in Ledbury, Herefordshire, and what he loves about his work. We shared the video with those who attended the veterinary pathology sessions at our Discover Pathology Careers event and will continue to share the full interview, the 30-second teaser and the six-minute version as widely as possible online.
Save the date for 2020
Thank you to everyone involved in National Pathology Week 2019. Get ahead and start planning your NPW 2020 celebrations - it is never too early to start planning! National Pathology Week 2020 will run from 2 to 8 November.