Pathologists in Profile Podcast Series
Welcome to the Pathologists in Profile podcast. In this podcast series, we'll be chatting to some incredibly inspiring people working across the 17 different pathology specialties. Each month we'll be releasing two episodes, featuring the same guest speaker. In part one, we will explore the life and career of our podcast guest, and in part two, we'll be delving into a case study chosen by our guest.
About the podcast host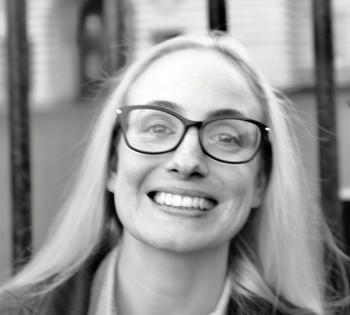 Originally from Cape Town, South Africa, Natasha Cutmore studied medicine at the University of Birmingham before moving to West Yorkshire to train in Histopathology. Natasha is currently out of programme on her PhD in Cambridge, where she is learning the craft of bioinformatics.
"I really do love pathology in all its forms and feel it is a shame that we are sometimes thought of as a 'hidden' specialty. A big motivator behind creating the podcast was my passion for people to hear about the varied and amazing careers that this sector offers and to promote the wonderful world of pathology."
About the podcast sponsor

The Pathologists in Profile podcast is kindly sponsored by Cirdan. Cirdan is a leading provider of informatics and imaging solutions that enhance and speed up the diagnosis of patients. Headquartered in the UK, with offices in Canada and Australia, Cirdan is recognised as one of the leading suppliers of laboratory information systems worldwide. Their systems are currently helping to increase efficiency and streamline operations in clinical laboratories across six continents. Find out more at www.cirdan.com.
Latest episodes
September 2023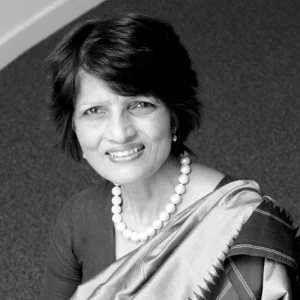 Our September podcast guest is Professor Meena Upadhyaya OBE PhD FRCPath FLSW. Meena is an Emerita Professor of Medical Genetics at Cardiff University, an honorary Professor of Practice at the University of Wales Trinity Saint David, a visiting Professor at Ganga Ram Institute of Postgraduate Medical Education and Research in Delhi and an international advisor for the organisation of rare diseases, India.
She has made substantial contributions to the molecular understanding of genetic conditions, including Neurofibromatosis Type 1 and Facioscapulohumeral muscular dystrophy and published over 200 papers, 26 book chapters and co-edited five books.
She sits on the Royal College of Pathologists Regional Wales Council, the College's EDI network, European Neurofibromatosis Group. Meena is a trustee and member of the Medical Advisory Board of the Nerve Tumours, UK, and a non-executive director of the Welsh Government Civil Service Board. She has also contributed to the All Wales COVID-19 Workforce Risk Assessment Tool. Meena was awarded the Inspire Wales, the NF European prize, and Saint David Award in Science and Technology. She was cited amongst the top 100 scientists across all major scientific disciplines at Cardiff University in 2023.
As a founder and chairperson of the Ethnic Minority Welsh Women Achievement Association (EMWWAA) and the Ethnic Minority Women in Welsh Healthcare (EMWWH), Meena is passionate about promoting equality, diversity, inclusion, community cohesion and integration. She recently co-edited Seventy Years of Struggle and Achievement: Life Stories of Ethnic Minority Women in Wales, published by Parthian.
Part one: Professor Meena Upadhyaya's life and career
When Meena was growing up in India, she didn't have an interest in genetics or pathology, or even a plan to pursue an academic career. In part one, find out what changed and how she came to have such a successful and fulfilling career in the UK, all while navigating the challenges of life in a new country and juggling the responsibilities of parenthood.
Part two: Professor Meena Upadhyaya's case study
In part two, Meena talks us through the case of a 25-year-old patient with Neurofibromatosis type 1 (NF1). NF1 is one of the most common inherited genetic conditions. It is characterised by the growth of tumours along nerves and changes in skin coloring (pigmentation).
Our first podcast guest of 2023 is Dr Heidi Doughty, a Consultant in Transfusion Medicine who previously worked for NHS Blood and Transplant in Birmingham, UK.

Our June podcast episode is Consultant Forensic Pathologist Dr Matt Cieka. Matt works for police forces across the South East of England. He also performs coroner's post mortem examinations to assist in the investigation of non-suspicious deaths.
Pilot episodes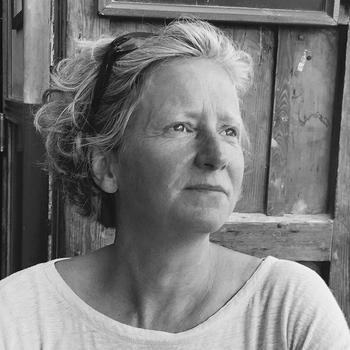 In our pilot episodes, host Natasha speaks with consultant histopathologist, Prof. Sarah Coupland. Originally from Australia, where she studied Medicine before moving to Germany to do her specialist training in Pathology, Sarah is a Consultant Histopathologist and the current George Holt Chair of Pathology in Liverpool. She was Director of the 'North West Cancer Research Centre' for 6 years until December 2019. Since November 2020, Sarah is the current Vice President (Communications) and Genomics Lead of the Royal College of Pathologists. She is also General Secretary-Elect of the Pathological Society of Great Britain and Ireland.
Part one: Prof. Sarah Coupland's life and career
In part one, Natasha finds out about Sarah's childhood in Australia, what inspired Sarah to pursue medicine, and the challenges and successes throughout her training and career.
Part two: Prof. Sarah Coupland's case studies
In part two, Sarah discusses two patients who presented with vitreous floaters (specks or dots in a one's vision that seem to float away when looked at directly) but received different diagnoses.