May 2022 podcast with Professor Marta Cohen OBE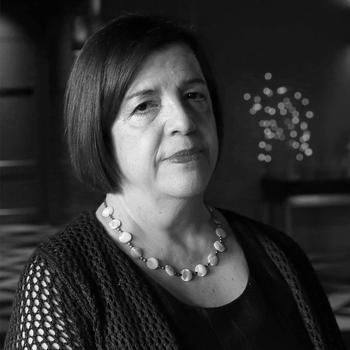 Our May podcast guest is Consultant Paediatric Pathologist, Professor Marta Cohen OBE. Marta is originally from Argentina, where she studied Medicine and trained in general pathology, before taking a fellowship in Paediatric Pathology at the Red Cross Children's Hospital in Cape Town, South Africa. Marta moved back to Argentina where she took a position as a Consultant Paediatric Pathologists at a Children's Hospital in La Plata. After a decade, she moved to the UK, where she was appointed as a Paediatric Pathologist at Sheffield Children's NHS FT. She became Head of Histopathology in 2004 and Clinical Director of Pharmacy, Diagnostics and Genetics in 2019. In 2018 she was appointed Academic Lead for the Specialty Advisory Committee (SAC) on Prenatal, Perinatal and Paediatric Pathology of the Royal College of Pathologists.
Currently, Marta is a Council Member of the European Society of Pathology, Director of the Paediatric and Perinatal Pathology Giordano Fellowship of the European Society of Pathology and Board Member of the International Society for the Study and Prevention of Perinatal and Infant Death (ISPID). She is the Past President of the International Paediatric and Perinatal Pathology Association (2016-2018) and course Director of the Post Graduate IPPA Course (2014-2018). In recognition of her work on sudden infant death syndrome, she was awarded an OBE in 2020.
Part one: Professor Marta Cohen's life and career
In part one, we follow Marta's incredible career path from Argentina to South Africa and then to the UK. Find out how a ten-dollar dinner changed her life, about her work in sudden infant death syndrome and how she came to acquire over 131K followers on Instagram.
Part two: Professor Marta Cohen's case study
In this episode, Marta discusses a case of sudden death in childhood and Jarvell and Lange-Nielsen Syndrome.