February 2023 podcast with Heidi Doughty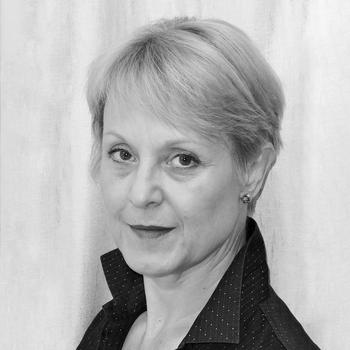 Our first podcast guest of 2023 is Dr Heidi Doughty, a Consultant in Transfusion Medicine who previously worked for NHS Blood and Transplant in Birmingham, UK. She qualified in medicine from Cambridge University in 1985 before undertaking higher training in internal medicine, haematology and management in Nottingham and London. In 2019, she completed her doctoral thesis in transfusion medicine in Bergen, Norway. Her thesis topic was the recent developments in military transfusion practice and their impact on civilian healthcare.
The work was based on her own experience. Heidi served for 30 years in the Army Reserves during which time she commanded 202 (Midlands) Field Hospital (V) and served as a Colonel Commandant. She was an adviser in transfusion to the MoD and co-chair of the NATO Blood Panel. During this time, she was instrumental in delivering new blood transfusion capabilities, patient safety initiatives, and military-civilian collaboration. She was awarded the OBE in 2013 for these services.
Most of Heidi's career has been spent working with hospitals promoting appropriate blood transfusion. Recent roles include President of the British Blood Transfusion Society (BBTS) and Chair of the National Blood Transfusion Committee Emergency Planning working group. Projects included pre-hospital transfusion, educational material for the multi-disciplinary team and transfusion emergency preparedness for WHO. Her work has been recognised with the Percy Oliver Award (administered by RCPath) and in 2022 the BBTS Mollison Award.
Since retiring, Heidi has continued to support SHOT, the UK's independent haemovigilance scheme and works for NHS Blood and Transplant as an appraiser for her colleagues. She is also an honorary fellow of St Johns College, Cambridge, and an honorary Reader at the University of Birmingham. As a Deputy Lieutenant for the West Midlands, she and her husband were involved with planting more than 2700 trees for the Queens Green Canopy. Heidi's hobbies include painting and gardening and catching up with friends and family.
Part one: Dr Heidi Doughty's life and career
In this episode, find out about Heidi's diverse career within transfusion medicine, working in hospitals, blood services and as an army reservist. Heidi's career has focussed on the appropriate use of blood, transfusion for trauma and emergency preparedness and has enabled her to study and work on a wide variety of projects at home and abroad.
Part two: Innovation and developments in emergency transfusion
In part two, we talk to Heidi about the innovation and developments in emergency transfusion. Discover how the organisation of trauma and treatment has changed during the last decade to improve survival.