August 2022 podcast with Dr Arthi Anand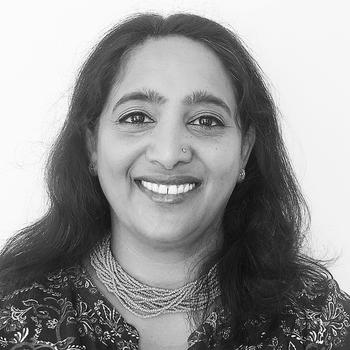 This month's podcast guest is Dr Arthi Anand. Arthi is a Consultant Clinical scientist in Histocompatibility and Immunogenetics (H&I), at the Department of Infection and Immunity sciences, North West London Pathology, Imperial College Healthcare NHS trust (ICHT). Her role involves overseeing testing in the Histocompatibility and Immunogenetics lab and providing critical interpretation of results and associated scientific and clinical advice to support transplantation. Arthi is originally from India and completed her masters in biotechnology from the Indian Institute of Technology, before moving to the UK to complete a doctoral degree in Immunology from University College London. She completed post-doctoral research at Cancer Research UK before moving from "mouse to man" and retraining as a Clinical Scientist.
Arthi is an RCPath specialist advisory group member for H&I, steering committee member for H&I UK NEQAS and the current H&I Councillor for British Transplant Society. She is passionate about promoting Equality, Diversity and Inclusion, is an enthusiastic and active participant in college diversity network since its inception in 2020 and serves as one of the Race Equality Ambassadors within ICHT. She also serves on the editorial board of the Healthcare science leadership journal which provides a high-level strategic discussion forum on healthcare policy, scientific leadership and horizon scanning of issues that may affect the whole of the healthcare science workforce. She is a trained coach with a record of successfully supporting colleagues with career transitions and building confidence. Outside work, she enjoys reading, training as a black belt level Karateka and nature walks.
Part one: Dr Arthi Anand's life and career
In this episode, find out about Arthi's career so far, which has taken her from India to the UK. Arthi also tells us about how she coped with fitting into a new country and culture and about the importance of diversity in pathology.
Part two: Dr Arthi Anand's case study
In part two, Arthi guides us through a case study of a 5 year old patient from Afghanistan who required a transplant, highlighting how histocompatibility and immunogenetics teams work together with other healthcare teams.