July 2022 podcast with Dr Ben Uttenthal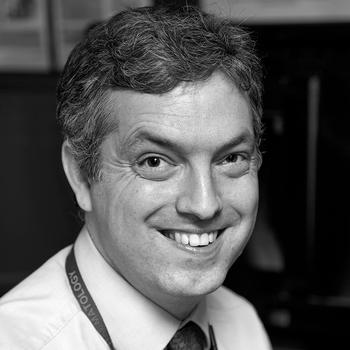 Our July podcast guest is Consultant Haematologist, Dr Ben Uttenthal. Ben is the clinical lead for teenagers and young adults with haematological malignancies at Addenbrooke's Hospital. He also leads the clinical Immune Effector Cell Therapy programme and the Cambridge Cellular Therapy Laboratory's work in advanced therapies and trials, overseeing the implementation of novel cellular immunotherapies for malignant and other conditions in patients of all ages. Ben is the co-Director of the Cancer Immunology programme for the CRUK Cambridge Major Centre.
He gained his degree in Medical Sciences at Cambridge University before finishing his clinical training at University College London. He completed his postgraduate training in Oxford and at the Royal Free and the Hammersmith Hospitals, followed by a PhD in cellular immunotherapy at University College London, and then undertook a Fellowship in Blood and Marrow Transplantation at the Fred Hutchinson Cancer Research Center in Seattle, USA. In 2013 he moved to Cambridge to take up his current post.
Ben's specialist interests include cellular immunotherapy, haematopoietic cell transplantation, lymphoma and acute leukaemia, and he is Principal Investigator for several national and international clinical studies in these areas. He is a member of the national clinical panel for CAR-T cell therapy.
When he is not working, he enjoys climbing the hills of the Lake District, hacking away at the piano and trying to prevent the foxes eating the chickens at the end of his garden.
Part one: Dr Ben Uttenthal's life and career
Ben didn't particularly enjoy pathology at university. In this episode, we find out what changed his mind, how he became a consultant haematologist and about his work on cellular immunotherapy for cancer.
Part two: Dr Ben Uttenthal's case study
In this episode, Ben guides us through two cases studies of patients who underwent cellular immunotherapy for lymphoma, a type of blood cancer.