Join in with our free RCPath Book Club event featuring 'Gulp: Adventures on the Alimentary Canal'.
Synopsis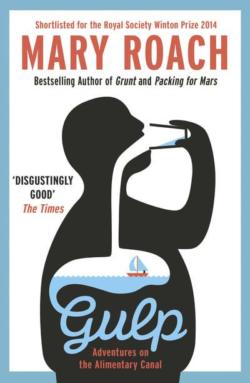 In Gulp we meet the scientists who tackle the questions no one else thinks — or has the courage — to ask. How much can you eat before your stomach bursts? Why doesn't the stomach digest itself? Can wine tasters really tell a $10 bottle from a $100 bottle? Why is crunchy food so appealing? Can constipation kill you? Did it kill Elvis? We go on location to a pet food taste-test lab, a faecal transplant, and into a live stomach to observe the fate of a meal. Like all of Roach's books, Gulp is as much about human beings as it is about human bodies. You can read a short extract of the book here.
'Insightful, sharp science writing that will have you snorting with laughter is Mary Roach's speciality' – New Scientist
'Disgustingly good... Roach takes a superbly witty prod at our innards.' – The Times
About this event
Join Mary Roach, author of Gulp, and an expert panel to discuss the key themes and ideas explored in this book. This event will take place via Zoom webinar and will be recorded. A video will be available on our YouTube channel after the event. You don't need to have read the book to join in with this event.
How to get involved
Join the Zoom webinar on Thursday 22 April from 5.50pm for a 6pm GMT start.
Please contact [email protected] if you have any queries.
About the Author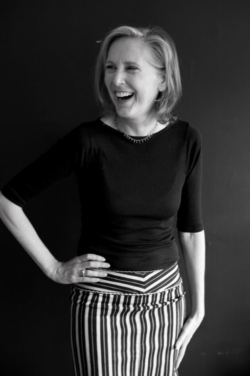 Mary Roach is the author of six New York Times bestsellers, including Grunt: The Curious Science of Humans at War; Stiff: The Curious Lives of Human Cadavers; and Packing For Mars: The Curious Science of Life in the Void. Stiff has been published in 19 languages, and her second book, Spook, was a New York Times Notable Book for 2005.
Mary has written for National Geographic, Wired, Discover, New Scientist, and the Journal of Clinical Anatomy, among others. She was guest editor of the 2011 Best American Science and Nature Writing, a finalist for the Royal Society's Winton Prize for Science Books, and a winner of American Engineering Societies' Engineering Journalism Award, in a category for which, let's be honest, she was the sole entrant.
About the Chairperson and panellists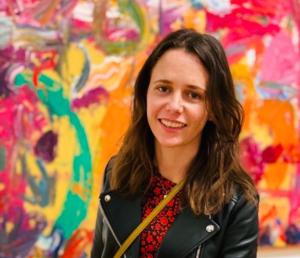 Jade McAlinn (chairperson) – Originally from Australia, where she studied Biomedical Science before moving to London in 2005, Jade currently works at the Royal Free Hospital as an Advanced Practitioner in specimen dissection. She is undergoing training for the RCPath/IBMS Advanced Specialist Diploma in Histopathology Reporting which involves learning how to diagnose gastrointestinal diseases by interpreting changes in cells and tissue samples. Jade is a regular guest lecturer at the University of Westminster, where she completed her Masters degree in Cellular Pathology, and has been involved in public engagement activities with the Royal College of Pathologists since 2019.
Her weekends, once filled with music festivals and gigs, are now spent with her husband and two young sons who keep the music alive with endless renditions of Baby Shark.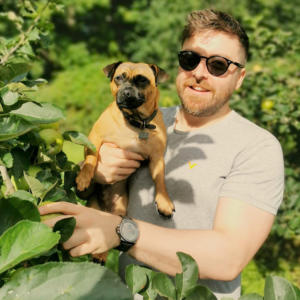 Dr Eamon McCarron is a Chemical Pathology (Metabolic Medicine) Trainee in Northern Ireland and a Trainee Representative on the RCPath Regional Council. He has an interest in lipidology, dietary patterns and cardiovascular risk. He is an aspiring academic, currently working to undertake a PhD at the Queen's University, Belfast.
When he's not spinning on the centrifuge, he is an avid reader and classically trained pianist and cellist. He can also be found wandering the many beautiful National Trust properties of Northern Ireland. Photo: Apple picking with Biscuit (dog) in the Orchards around Ardress House (National Trust, County Armagh).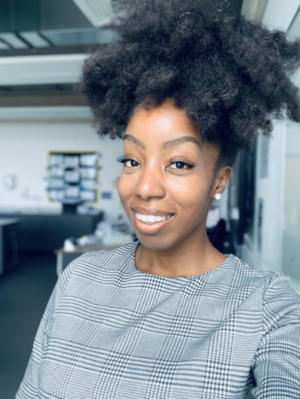 Genevieve Bent is an Associate Assistant Principal leading Science and Sixth Form, in a London secondary school. She has been a Head of Science for four years and teaching science for eight years.
She is particularly interested in STEM, diversity and equity within STEM and in education, and holds a MA in Science Education with a thesis on the experience of Black girls in science education. She recently founded Young Gifted and STEM, with the goal of improving the experiences of Black and Minority Ethnic students in STEM.