Synopsis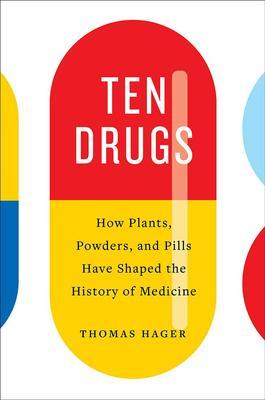 Behind every landmark drug is a story. It could be an oddball researcher's genius insight, a catalysing moment in geopolitical history, a new breakthrough technology, or an unexpected but welcome side effect discovered during clinical trials. Piece together these stories, as Thomas Hager does in this remarkable, century-spanning history, and you can trace the evolution of our culture and the practice of medicine.

Beginning with opium, the 'joy plant', which has been used for 10,000 years, Hager tells a captivating story of medicine. His subjects include the largely forgotten female pioneer who introduced smallpox inoculation to Britain, the infamous knockout drops, the first antibiotic, which saved countless lives, the first antipsychotic, which helped empty public mental hospitals, Viagra, statins, and the new frontier of monoclonal antibodies. This is a deep, wide-ranging, and wildly entertaining book.
About this event
Join our host, Consultant Clinical Scientist in Toxicology, Nigel Brown, and an expert panel to discuss the key themes and ideas explored in Thomas Hager's book, Ten Drugs. This event will take place via Zoom webinar and will be recorded. A video will be available on our YouTube channel and on the RCPath Book Club webpage after the event. You don't need to have read the book to join in with this event.
How to get involved
Join the Zoom webinar on Monday 1 November from 5.50pm for a 6pm GMT start.
Please contact [email protected] if you have any queries.
About the host and panellists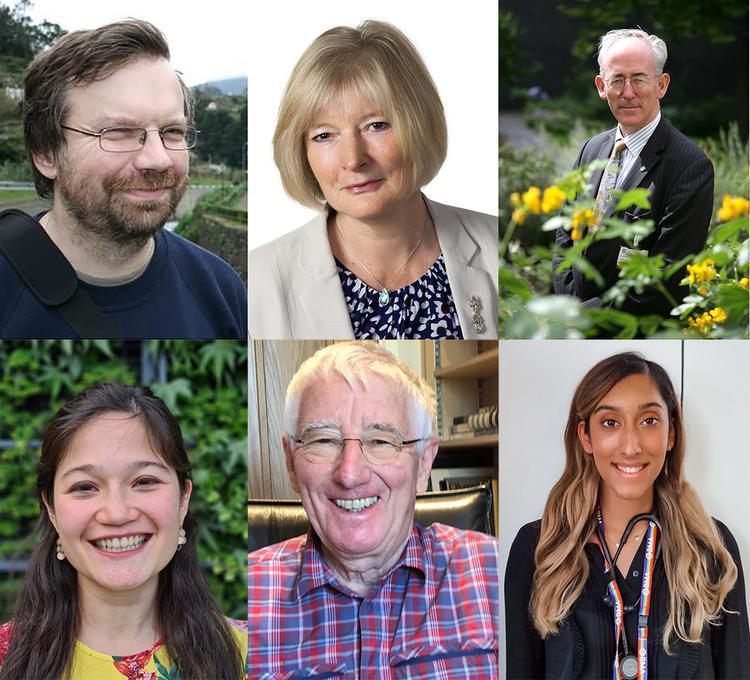 From top left to bottom right: Nigel Brown (host), Professor Heather Wallace, Dr Henry Oakeley, Lauriane Chalmin-Pui, Professor Michael de Swiet, Dr Preet Devi
Nigel Brown (host) is a Consultant Clinical Scientist in Analytical Toxicology and deputy examiner in Clinical Chemistry for the IBMS. He leads a small regional toxicology service in the North East of England. His interests are drug metabolism, mass spectrometry and alcohol markers.
Outside the lab he sings in a choral society, plays the church organ (reasonably well) and cycles to and from work. His children are both now at university, so he and his wife are learning how to talk to each other again!
Professor Heather Wallace is a professor of Biochemical Pharmacology and Toxicology at the University of Aberdeen and is a past chair of the SAC Toxicology and is currently the subject specialist on the committee. She is President of EUROTOX, the federation of Societies of Toxicology in Europe. Her interests are in cancer biology, cancer therapies and carcinogenesis and in risk assessment of contaminants in food and feed.
Heather is a keen golfer and enjoys playing new courses home and abroad. She plays tennis and has recently taken up table tennis which is surprisingly tiring and aerobic!
Dr Henry Oakeley, FRCP, FLS, VMH, is an Emeritus Consultant Physician to St Thomas' Hospital, London; Vice President of the RHS, and Honorary Research associate in Orchid Science at the Royal Botanic Garden, Kew. He has a special interest in a group of South American orchids about which he wrote the definitive monograph and raised over 100 hybrids. His research herbarium, drawing books and photographic archive are deposited at Kew. He has lectured on orchids and medicinal plants, and exhibited and judged the former, in all the continents of the world. While still retaining his interest in orchids, Dr Oakeley's main occupation now is in researching the medicinal uses of plants from the time of Theophrastus, Dioscorides and Galen to the present time.
He has been Lead Garden Fellow at the Garden of Medicinal Plants at the Royal College of Physicians (which is looked after by Head Gardener, Jane Knowles) since its present inception in 2005. The Garden Fellows' role is primarily to teach how medicines come from plants, on diseases that plants cause, on the famous physicians immortalised by eponymous plants, and to pass on the fascinating stories contained in the 1100 plants in the Garden. Dr Oakeley has authored and co-authored 13 books ranging from medicinal plants to historical biographies (see www.oakeleybooks.com), with over 300 articles on orchids. He is a significant contributor to the RCP Garden website https://garden.rcplondon.ac.uk.
Professor Michael de Swiet is a Fellow of the Royal College of Physicians and Emeritus Professor of Obstetric Medicine at Imperial College, having previously been consultant physician at Queen Charlotte's Hospital (Hammersmith Hospital) and University College Hospital London. He has been a Garden fellow at the RCP for nine years taking numerous tours of the College gardens talking about the medicinal plants growing there and cataloguing the College's herbarium of the Pharmaceutical Society. He is a co-author of A Garden of Medicinal Plants, (Oakeley H, Knowles J, de Swiet M, Dayan A. Little Brown 2015) about the plants growing at the RCP.
Michael has also been a horticultural volunteer at Royal Botanic Gardens Kew since 2004, working in Princess of Wales Conservatory displaying orchids in closed cases, and until 2012 in the former micropropagation department assisting with orchid culture. He is also the RCP representative on the Advisory Board of the Chelsea Physic Garden.
Lauriane Clamin-Pui is a postdoctoral Wellbeing Fellow at the Royal Horticultural Society and the University of Sheffield Landscape Architecture Department. Her current research focus is on the influence of gardens and gardening on human health and wellbeing. Lauriane holds a BA in Geography from the University of Cambridge, an MSc in Environmental Policy and Regulation from the London School of Economics and Political Science, and a PhD in Landscape Architecture from the University of Sheffield. During her doctorate, she was also a visiting scholar to the Center for Design and Health at the University of Virginia School of Architecture.
Dr Preet Devi is an academic clinical fellow in haematology. She is determined to gain a long-term career in medical education and haematology research, and has primarily worked in the Institute of Inflammation and Ageing (Queen Elizabeth Hospital, Birmingham) to develop laboratory skills and scientific understanding underpinning future research projects. She recently completed my academic foundation programme and was a Foundation Fellow for the Royal College of Pathologists. She is now undertaking an academic clinical fellow programme in Brighton and Sussex University Hospitals with the aim of conducting more clinical research in the area of malignant haematology whilst bettering her understanding of clinical education.
About the author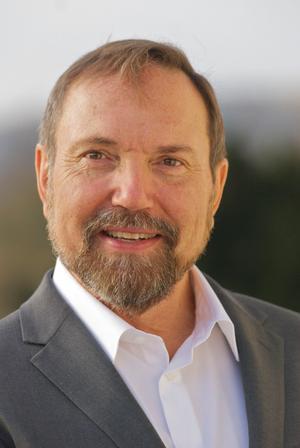 Thomas Hager writes dramatic stories about the ways science and technology change our lives, using effective story-telling to make science come to life for general readers. He has written a dozen books and more than 100 feature and news articles in a wide variety of periodicals. Reviewers have called his work 'engaging' (New York Times), 'fascinating' (Los Angeles Times), 'magisterial' (London Times), and 'authoritative' (Nature).
His recent book Ten Drugs was translated into fifteen foreign languages. The Alchemy of Air was a Kirkus 'Best Book of The Year', Borders 'Original Voices' Selection, and finalist for the National Academies Communications Award. He is also winner of the American Chemical Society's Grady-Stack medal for communicating science to the public.
Thomas started his writing career in the 1990s after earning a master's degree in medical microbiology and immunology, followed by a second master's in journalism. He served as a communications intern at the National Cancer Institute, worked as a freelance medical writer, was a regular contributor to American Health and West Coast news correspondent for the Journal of the American Medical Association, and served a number of years as Director of Communications and Marketing at the University of Oregon and director of the University of Oregon Press. He has spoken widely to scientific and medical groups, private companies, university gatherings, and book clubs. His media appearances include several appearances on C-Span's 'BookTV,' National Public Radio's 'Weekend Edition,' 'Science Friday,' and 'Tech Nation.'
Thomas lives in the wooded hills near Eugene, Oregon, where he is hard at work on a new book, The Devil's Element.
18:00 - 01/11/2021 to 19:00 - 01/11/2021