Chemical Pathology webinars
Chemical Pathology webinars
This lecture series supports the chemical pathology membership and fellowship training programmes for the Ghana College of Physicians and Surgeons.
Membership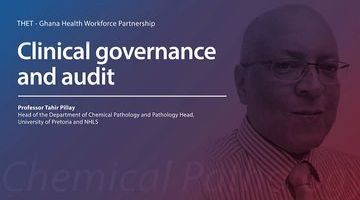 This lecture will examine the role of audits in the management of a clinical laboratory service and continuous quality improvement. The relationship between clinical governance and audit will be discussed. We will examine the process and steps in carrying out a laboratory audit as well as comparing it to research. The audit cycle will be analysed and role of evidence-based medicine in continuous quality improvement will be outlined.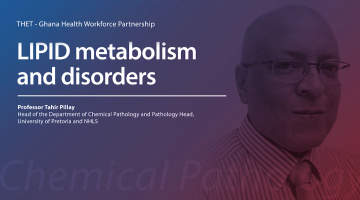 This lecture will commence with an overview of lipid and lipoprotein structure and metabolism followed by a discussion of lipid investigations. This will be followed by an examination of the disorders of lipid metabolism and cardiovascular risk management. The latter part of the lecture will outline diseases associated with lipoprotein deficiency. In addition, there will be a brief discussion of myocardial infarction, cerebrovascular disease and peripheral vascular disease as they relate to disorders of lipid metabolism.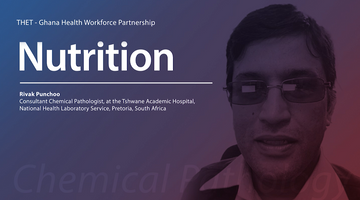 This lecture will provide an overview of essential clinical biochemistry topics in nutrition. Nutritional requirements and laboratory assessment of nutrients will first be discussed, with an emphasis on major organic and inorganic nutrients and micronutrients. Then, the common nutritional disorders will be explored, highlighting biochemical abnormalities. Finally, laboratory aspects of nutritional support will be discussed.
Fellowship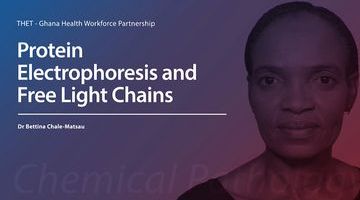 The lecture will cover laboratory aspects of serum protein electrophoresis (SPE) and serum free light chains. Serum protein electrophoresis is a powerful tool used in the investigation of patients suspected of monoclonal gammopathy and other protein disorders. It separates proteins based on their physical properties. Abnormal proliferation of plasma cells is demonstrated by a monoclonal protein (M-protein), which can be identified using immunofixation (IFE). Serum free light chain testing methods have increased sensitivity compared with SPE and IFE.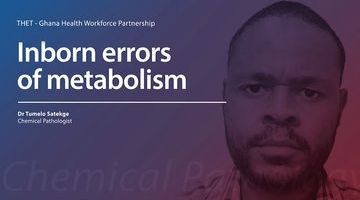 Description of key biochemical processes including phenylalanine/tyrosine pathway, glycolysis, gluconeogenesis, glycogen, galactose, branched chain amino acids metabolism, urea cycle and fatty acid oxidation with the carnitine shuttle. Description of clinical approaches, routine biochemical and specialised investigations of essential inborn errors of metabolism, namely aminoacidopathies, phenylketonuria, galactosaemia, glycogen storage diseases, organic acidemias, fatty acid oxidation disorders and urea cycle disorders.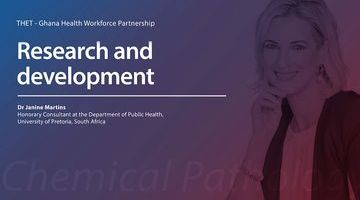 This lecture aims to provide an understanding of evidence-based medicine and an introduction to critical assessment in evaluating journal articles, essential for continued professional development programmes and in all facets of laboratory roles. The module explores the hierarchy of evidence, grading system and the approach to analysis of published work. The presentation considers how to apply evidence-based laboratory medicine for problem-solving and for implementing new laboratory tests. It also explores research & development in the laboratory context.