Haematology webinars
This lecture series supports the haematology membership and fellowship training programmes for the Ghana College of Physicians and Surgeons.
Membership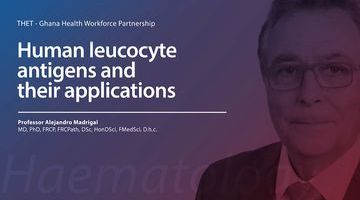 Professor Alejandro Madrigal
There is no doubt that one of the factors implicated in the dramatic improvements in the outcome of unrelated donor transplantation over the years, is the advance in human leucocyte antigen (HLA) testing and matching, and the understanding of donor selection issues as well as the increase knowledge in the use of specific subpopulation of modified lymphocytes (CAR-T and NK cells) for the treatment of malignant haematological conditions. The presentation will cover several aspects of the polymorphism of HLA.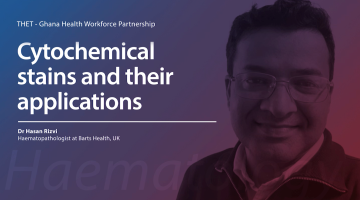 This lecture highlights the development of cytochemical stains as a diagnostic tool in haematology diagnosis. It covers their past and current role in the diagnosis and classification of haematological disease within the context of the wider diagnostic service delivery in haematology as per current clinical practice.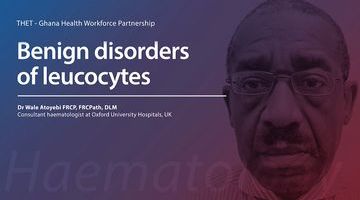 This lecture will examine benign white cell disorders starting with the approach to evaluation and distinguishing features of benign versus malignant leucocytosis in patients. The common causes of congenital neutropenia and the approach to the adult with unexplained neutropenia will also be reviewed.
Fellowship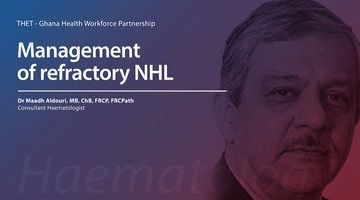 In the last 20 years improvements in treating non-Hodgkin lymphoma have led to significant improvements in progression-free and overall survival, by incorporating immunotherapy with chemotherapy for most types of lymphoma. However, there is still a significant number of patients who are either refractory or relapse following first-line therapy, and second-line therapy usually only provides a palliative approach. At present, several options of effective salvage therapy are available, which include biological agents, as well as option of autologous stem cell transplant and CAR-T therapy.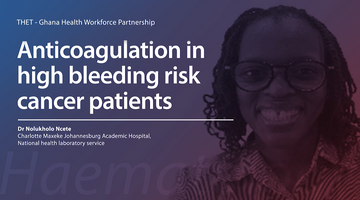 The lecture discusses the therapeutic options available for treatment of cancer associated thrombosis (CAT) and the evidence for the use of each drug. It then focuses on the conditions or scenarios that increase the risk of bleeding in patients on anticoagulation for CAT. Last, we discuss monitoring of these drugs and end of with a treatment algorithm based on platelet count.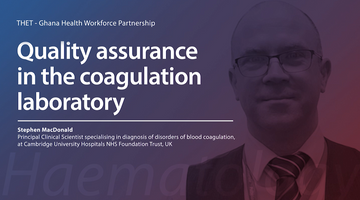 In this lecture we will discuss the theoretical and practical applications of deriving a quality assurance scheme in a medical laboratory – specifically those dealing with coagulation. We will discuss common sources of error, how to identify them and how to reduce them.