Guide to an A3 problem solving report
An A3 problem solving report is usually structured as follows:
PROBLEM STATEMENT
State the problem you want to address in one or two sentences. Address the problem from a service user point of view. Only include details that can be observed and quantified from the current situation.
CURRENT STATE
Determine your current state by answering the following questions: What is the problem? Why are you trying to resolve it? Support your answers with evidence. It is useful to express your answers visually through mapping or charting your information (e.g. value stream map, statistical process control chart, spaghetti map, pareto chart, process flowchart).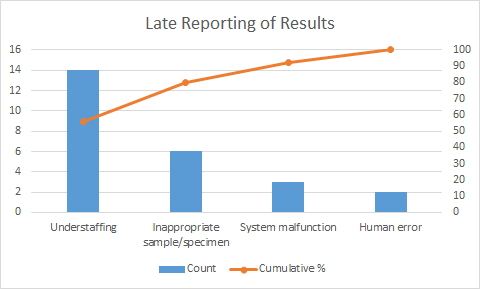 FUTURE STATE
Provide a statement that represents the situation you envision achieving as a result of the improvement. From this, create SMART goals for your intervention (specific, measurable, attainable, relevant and time-bounded).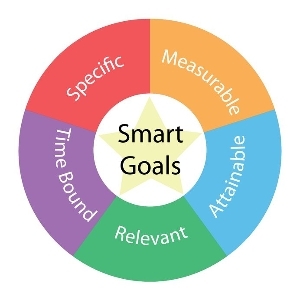 ROOT CAUSE ANALYSIS
In order to improve the situation, you need to know why the problem exists. Identify contributory causes and root causes using tools such as '5 whys' or fishbone (Ishikawa) diagram.
DETERMINE COUNTERMEASURES
Define and list the actions needed to achieve your planned improvement, taking into account their anticipated effectiveness, cost and time requirements. Each action should contribute to your envisioned future state.
IMPLEMENTATION PLAN
Make an action plan (use a Gantt chart or other project management system) to document how the improvements will be made, by whom and by when. In this way, you will be able to track progress and maintain accountability for each action.
EVALUATION OF RESULTS AND PROCESS
Provide details of the improvements achieved, using quantitative data if possible (e.g. run chart). Record reflections on your team's learning from the process.
FOLLOW-UP ACTIONS
Make an action plan to record the effectiveness of the changes. Be specific: what will be measured, by whom and for how long? Think about how you will disseminate the information. Set a date for review of implementation. Additional actions to sustain or refine the improvement are identified here.
Action plan structure
| OBJECTIVE | ACTION | PERSON RESPONSIBLE | DUE DATE |
| --- | --- | --- | --- |
| 1. | 1a. | | |
| | 1b. | | |
| 2. | 2a. | | |
| | 2b. | | |
| | 2c. | | |