He mentions key achievements including using his pathology expertise to increase the standard of quality throughout the NHS as well as ensuring the continuation of service during the pandemic. David stresses the need for pathologists to make the best use of digital technology in the future.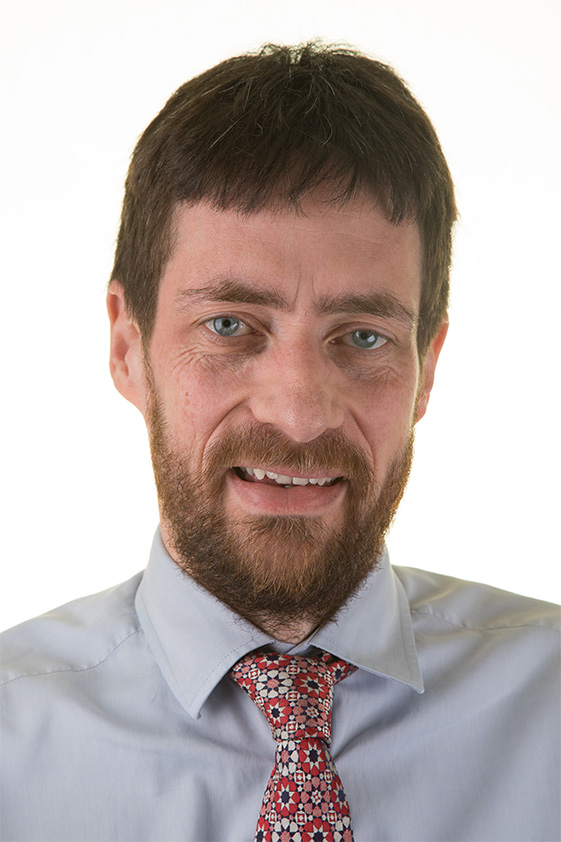 Background
On completing my degree in Biomedical Science, I started my laboratory career as a Medical Laboratory Assistant at Addenbrooke's hospital in Cambridge. It was only then that I started to thrive in the world of laboratory medicine. An opportunity to undertake my Health and Care Professions Council (HCPC) registration specialising in Biochemistry followed, as did a promotion to Senior Biomedical Scientist. I worked at Northwick Park Hospital as Head Biomedical Scientist before moving to Great Ormond Street hospital and taking up the positions of Lead Laboratory Manager and Trust Lead Healthcare Scientist.
From there, I was headhunted to join Viapath, the pathology public-private joint venture between Guy's and St Thomas' Hospital, King's College Hospital and Serco. After four years in this role, I moved on to lead the pathology transformation programme for NHS England and Improvement.
During the COVID-19 pandemic, I was moved to Head of Pathology for NHS England to lead the laboratory response to the pandemic. This included managing technology deployment, capacity, funding and workforce, advising ministers, and providing policy and strategic direction.
In June 2021, I took up the role of Chief Executive for the Institute of Biomedical Science, leading the professional body for biomedical and clinical scientists across the four UK nations and across 71 countries, representing 20,000 members.
Key achievements
Since 2018, I have been recognised yearly as one of the 100 powerful advocates for pathology in the global community by The Pathologist magazine. Until June 2021, I was leading the NHS England and Improvement pathology consolidation programme, seeking to deliver efficient, high-quality pathology services across England.
All of my achievements were supported by the entire pathology community and bringing them all together was the secret of the success.
Five years on pathology services are embracing this considerable change at a pace not previously seen.
In recognition of this work and the work in transforming England's pathology services, I was awarded an Honorary Fellowship by the Royal College of Pathologists in 2020. For my contribution to the national response to the pandemic, I was awarded an Honorary Doctorate of Science by Anglia Ruskin University.
I was elected as the London region Council member for the Institute of Biomedical Science (IBMS). I have represented the IBMS on NICE diagnostic advisory panels and various national forums, as well as being an observer on the Royal College of Pathologists' Council and on the Parliamentary and Scientific Committee.
Consolidation
My key achievements are linked, and each success has enabled the next, I hope to think not just for me, but for pathology as a whole. For decades in England there has been a strategic drive towards consolidation and networking across large geographies. For 20 years there were small, piecemeal and abortive attempts at change; these were either top-down universal change programmes or local initiatives. In the main these failed to either deliver and certainly not at the scale and ambition needed to effect change.
When I joined the NHS Improvement pathology transformation programme I was able to bring my pathology expertise with me. This balanced the top-down drive against the need for high-quality, patient-centred, clinically lead services that delivered across primary, secondary and tertiary care. The progress into the 29 networks was not equal across the country, but all systems got behind the principle. This enabled some locally driven change and supported the collection of data to build an evidence base to work with and through for the future. As I write this, the work towards completing the 29 networks continues. Irrespective of the view of those supporting or holding an alternative view for pathology networking, we have raised the profile of pathology. Even before the pandemic we were able to secure investment in workforce and digital pathology in funding commitments not seen for many years.
The COVID-19 pandemic response
My next key achievement is leading the NHS England's laboratory response to the pandemic. The 29 networks became central in the response to COVID-19. The need to deliver a centrally planned delivery model for COVID testing during an ever-changing environment, where supplies of reagents and consumables were limited, together with a need to scale up capacity and capability of a new assay to laboratories with no or limited experience in the technology, would have been unworkable in any other environment other than the pathology networks. If we had to deal directly with the 200+ individual hospital trusts, we would have quickly ground to a halt and most likely failed in the task of ensuring we had as many tests as required available in the NHS.
Over the 18 months that I was working on the pandemic response, I was able to act as a key interface with the system – providing leadership to the laboratory medicine teams, giving clear direction as well as supporting delivery or articulating the issues facing labs back to policymakers. I was by no means alone in this task, but I am very proud of my contribution to the pandemic and the very privileged position I was in where I was able to contribute to the national effort, and serve my country and our patients effectively. This has had a positive impact on the country's response to the pandemic.
Supply issues
The final key achievement I would like to cover is around delivery under pressure in a major incident. During the pandemic, I was able to effectively manage the second largest major incident involving pathology in the NHS' history – second only to the pandemic itself.
During October and November 2020, a major and critical supplier of routine and esoteric reagent and consumables to the NHS found themselves unable to deliver in a sustainable way. This led to a national shortage putting approximately 50% of all pathology services at risk of failing within days. Using the 29 networks and a very transparent working relationship with the supplier, I was able to effectively navigate supply issues to ensure that no acute services failed. Although a number of GP and non-acute services were suspended for a period of weeks, we were able to keep every single hospital open for acute activity.
Collaboration
All of my achievements were supported by the entire pathology community and bringing them all together was the secret of the success. Using my understanding of how pathology 'works' has meant that change and agility were possible in an environment sometimes resistant to change. I genuinely thank everyone that I have worked with throughout my career. It is hard to mention any names without the fear of missing someone out, however I must mention three individuals: the late Dr Marion Malone, Professor Adrian Newland and Professor Jo Martin. I thank them for their help, their confidence in me, and their honest, clear guidance. Without them, I would not be where I am now.
Key challenges
The biggest challenges for pathology are the digital agenda and the gap in the workforce.
Digital will enable new ways of working, both in new roles for individuals and new diagnostic tools, some of which are yet to be invented! With revolution in digital capabilities comes the modernisation long hoped for, but it means new ways of working, and more and greater data sources. The future workforce will need to be different, to close the gap and take advantage of the digital revolution. This will mean that as our current roles change, we remain focused on the patient and the safety of our services that we all hold dear.
The other big challenge that this modernisation will enable is moving from a reactive diagnostic paradigm to a proactive approach to diagnostics. It will allow us to use our current and future tools to deliver faster, more effective access to patient pathways, ensuring equality of access for all and improved patient outcomes. This will increase the expectation on the profession to deliver an excellent clinical service and support closer to the patient, requiring increased support to a greater range of clinicians, with innovative ways of delivering services, new roles and working remotely.
Inspiring trainees
There are so very few medical specialties that offer not only a full and interesting career to medical students, but also to scientists. Pathology and laboratory medicine allow individuals to choose to work in disciplines studying medicine before conception to post mortem and everything in between. Indeed, some areas of pathology have all of this as a default! There really cannot be a better area of medicine in which to work.
Work–life balance
Pathology is my job, but it is also my passion! So perhaps it is more that you should do what you enjoy, and make sure you enjoy what you do.