Professor Toh has been a member of the College since 1995 and was President of the British Society for Haematology (2018–2020) and Academic Vice President for the Royal College of Physicians (2018–2021). In his profile, Professor Toh discusses the importance of research that benefits patients as well as balancing physical, mental and social equilibrium.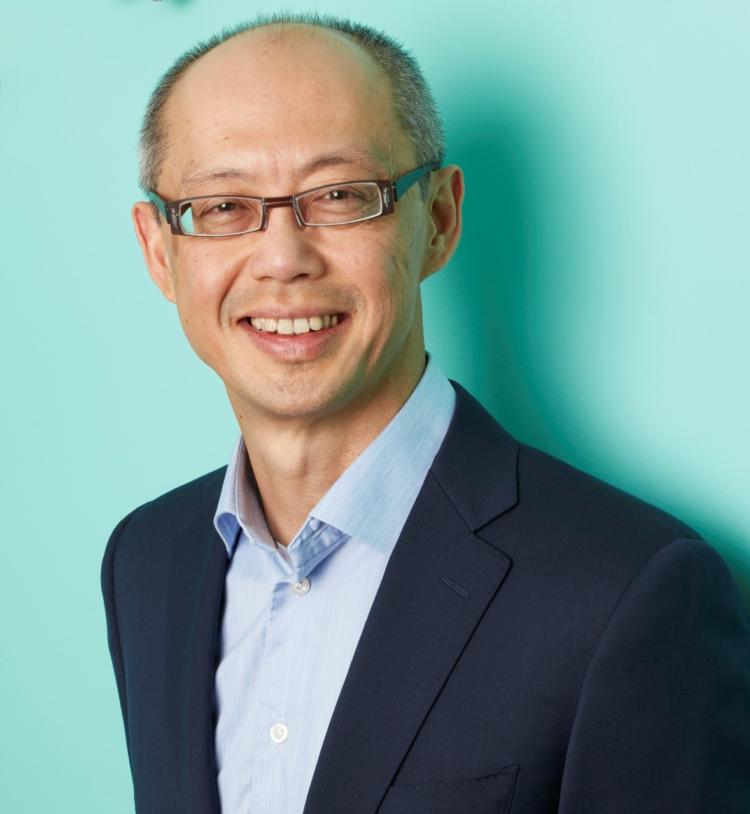 Background
I was born in Ipoh, Malaysia, and came to the UK for A levels. I attended medical school at Sheffield and became interested in haematology during my elective year at Johns Hopkins Hospital in Baltimore, USA. After I received my MRCP, I became a registrar in haematology at Sheffield and then joined the Ontario Heart and Stroke research programme at Queen's University, Canada. Following my RCPath membership, I was appointed as Senior Lecturer and Honorary Consultant in Haematology at Liverpool in 1995. I developed comprehensive care services for patients with bleeding and thrombotic conditions and created a dedicated Roald Dahl Haemostasis and Thrombosis Centre. My research focused on haemostatic dysfunction during sepsis and critical illness, with funding from the MRC, Wellcome Trust and National Institute for Health Research (NIHR). This led to publications in the top impact factor journals in medicine, haematology and critical care. I was promoted to professorship in 2005.
Key achievements
I have spent my career always trying to be a better doctor. My key achievements are in delivery of clinical care, my academic research and professional leadership.
Comprehensive clinical care delivery
I obtained a grant from the Roald Dahl Foundation to develop a walk-in centre for patients with haemophilia and thrombotic conditions so that their care would become less segmented and more integrated into a multidisciplinary, multispecialty team. The centre has since lived up to its title in being constantly creative in delivering patient-centred care. Its success has also enabled the evolution of a hub-and-spoke model, which improves patient choice in where care is best delivered.
I am proud of the impact that our work has had. We have increased the number of patients cared for and the team has won several national awards. These include excellence in hospital specialty services and in community services around stroke prevention in the UK and in low-income countries. I am also proud to be recognised by the Royal College of Pathologists' Achievement Awards in 2020 for significant contributions to the specialty.
I want the brightest and the best to come into haematology. I try to inspire trainees the same way I was inspired, by showing how haematology is relevant to the diverse areas of medicine...
Academic impact in research and training
My research has focused on understanding how specific blood changes adversely affect patient outcomes during critical illness, especially by unravelling interactions between coagulation, inflammation and innate immune activation. This set-up has enabled us to quickly contribute to understanding the immuno-thrombotic problems in COVID-19.1 The research impact also includes patents and a spin-out company in sepsis diagnostics to improve patient care. My clinical trainees have also gone on to win national and international research awards. I have also been elected Senior Fellow of the UK Higher Education Academy for pedagogic contributions to education by developing masterclasses that better harmonise training and competency in haematology across Europe.2 I also received the European Hematology Association Education and Mentoring Award in 2021.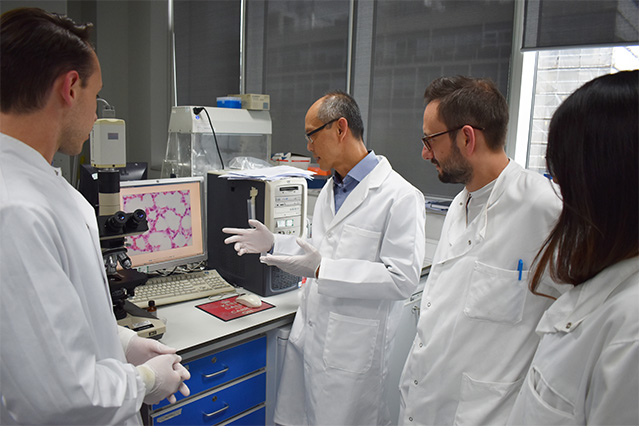 Professional leadership
As President of the British Society for Haematology (2018–2020), I established a more open, communicative and inclusive style. Membership numbers have increased by 50% in three years.3 I was also Academic Vice President of the Royal College of Physicians (RCP; 2018–2021) at the same time. I am proud to have established the first RCP research strategy and resource hub.4 Our research policy successes included influencing the UK Government's Future for Clinical Research Delivery, which was published in spring 2021. In other roles, such as the National Specialty Lead in Haematology (2015–2020) for NIHR, I was able to drive my passion of integrating research into clinical care by championing the creation of a research-active trainee network called HaemSTAR and sustaining its growth, especially through the challenging times of the COVID-19 pandemic.5 My latest role is as Chair of the National Blood Transfusion Committee. In this role, I have the ambition of delivering on the Transfusion 2024 strategic vision of delivering better blood transfusion to benefit patients.6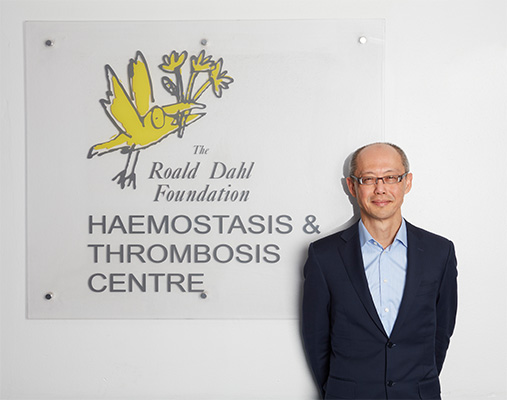 Key challenges for pathology
The key challenge is for pathology to be rightly valued. The current workforce concerns will not go away unless staff feel valued and pathology is no longer viewed as somewhat removed from frontline care. Ensuring adequate staff numbers of all disciplines working within pathology is important for RCPath to champion. At the same time, the work will need to be more inter-disciplinary in a climate where there will be a likely de-emphasis from subspecialisation across all fields of medicine. In haematology, there may also be debate or discussions around oncology or non-oncology subinterests and involvement with general medicine.
There are many pathologists who are not averse to change. It is important that trainees are engaged in those discussions with strategic leadership from RCPath and relevant societies, such as the British Society for Haematology. Collectively, we must always communicate effectively to win the hearts and minds of the public too on the importance of pathology services.
Inspiring trainees
I want the brightest and the best to come into haematology. I try to inspire trainees the same way I was inspired, by showing how haematology is relevant to the diverse areas of medicine and how its integrated clinical laboratory approach to patient care is extremely rewarding, providing a sound platform for academic investigation. This was an area of focus when I was President of the British Society for Haematology with encouraging evidence of its impact to date. It is also crucial to get more of pathology covered in medical school curricula in a way that interdigitates into clinical medicine and frontline care.
Work–life balance
I am always strict with time for the family. Within a month of starting as a new consultant in a new city, my son was born and I made sure to be home by 6pm for bath time! 26 years later, I don't look after my son's bath time anymore, but the habit of leaving work in a timely manner has become entrenched. I do also try to make time to balance physical, mental and social equilibrium, for example through swimming, yoga and painting.
Final thoughts
Being a good doctor, to me, is about being the best I can be in all the different domains of delivering and sustaining excellent care, from devising new ways of delivering clinical/laboratory service to advancing knowledge by doing the best translational research that I can. This also encourages innovation and entrepreneurialism, which helps the development of new products that can benefit patients. I also aim to ensure that our trainees – the future leaders of our discipline – get the best training possible, and the encouragement needed to be the best and most complete doctor that they can be.