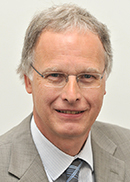 The Genomics Medicine (100,000 Genomes) Project
The architect of the project, Professor Sue Hill, provides a detailed overview of the project answering the inevitable "what are we doing and why?" Angela Douglas and Emily Shaw then provide their perspectives on how the Centres have risen to the challenges of organising local resources so that the recruitment of patients and the capture and analysis of their DNA could begin in 2015. All those involved so far have learnt a lot in getting this project moving; the patients who have generously agreed to share material and data should learn a lot more about themselves and their diseases in the future. Much more information and links to the eLearning packages associated with genomics medicine can be found through here.
---
Pathology takes centre stage to deliver the 100,000 Genomes Project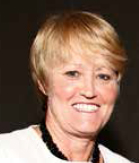 The 100,000 Genomes Project marks the start of a new era for the NHS and for our patients, for academia and industry. It cements the UK's position as a world leader in genomic medicine and ushers in a revolution in personalised medicine and precision diagnostics. It will transform the working lives of each and every individual working in pathology, no matter what their specialty or disease area is. The specific aims of the Project are four-fold: to increase the discovery of pathogenic variants leading to new treatments, devices and diagnostics; to accelerate uptake with advanced genomic medicine practice integrated into the NHS; to increase public understanding and support for genomic medicine and, alongside these, to stimulate and advance the UK life sciences industry and commercial activity in genomics.
The Project itself will sequence 100,000 whole genomes from NHS patients by 2017, focusing on patients with a rare disease and their families and patients with cancer. It will link this sequence information with clinical and diagnostic data to provide a high fidelity clinical phenotype. This will involve approximately 75,000 individuals as cancer patients will have sequences from their own genome and that of the tumour.
At the centre of the Project is Genomics England, a new company set up and owned by the Government but with the independence to harness and drive through this cutting-edge technology and its utility in scientific and diagnostic discovery, and very importantly to inform training and new partnerships with industry.
Genomic medicine is a huge step ahead from the single gene and gene panel tests used in current genetic practice – with a 300-fold increase in the data produced for analysis and scrutiny.
The 3.3 billion bases that will be sequenced include both exons and introns. They will reveal insights into gene translocations and novel noncoding variants, as well as the large-scale structural changes seen with other genomic testing. Currently whole exome sequencing – which is beginning to be used more routinely in clinical practice – only looks at around 10 million bases and exons. So this ambitious initiative is shining the spotlight on science and technology in its broadest sense across healthcare – not just genomic and clinical genetic services. It is also driving advances in informatics and data standards and integration, in molecular pathology and other clinical laboratory sciences and across the diagnostic services that are vital to the overall characterisation of disease and the assessment of its severity.
Genomic Medicine Centres
The reason the NHS is able to make this huge jump forward in genomic expertise, more than anywhere else in the world, is the unique ability of an integrated health service to combine genomic sequence data with the lifetime of phenotypic data contained in an individual's NHS medical records.
It is the insight and learning from the analysis of genotype and phenotype side by side that will really drive the discoveries and advances from genomic medicine.
To ensure the recruitment of eligible patients at the scale and pace required to meet these ambitious timescales, NHS England has introduced a whole new infrastructure within England's Health Service: the NHS genomic medicine centres.
Each genomic medicine centre (GMC) is based within a lead NHS organisation responsible for a specific geography covering a population of several million. In turn, the GMC works with other NHS organisations within their boundary as Local Delivery Partners to ensure that as many eligible patients as possible are able to take part in the Project.
Every step of the Project – from identification, recruitment, consent, sample collection and processing through to validation, feedback of information to individuals and the subsequent treatment and management – requires the consistency and academic rigour of a huge multi-site scientific research programme. The need for this consistency and rigour means we have adopted a completely new approach to the designation and accountability of the NHS genomic medicine centres. There is an open, competitive, two-step procurement process underpinned by a highly detailed service specification (right down to specifying the particular brand of labware that each centre must use and the standard protocols and/or outputs that need to be achieved).
The eleven successful centres under the first wave of procurement are formally contracted and committed to deliver this detailed specification under a clear performance regime with NHS England. While this doesn't give the autonomy that some laboratories and NHS organisations are used to, it ensures that consistency and coherence across the NHS can be achieved under the best available evidence to ensure successful whole genome sequencing.
The structure and specification of the NHS genomic medicine centres has been explicitly designed to drive integration between existing pathology and genetics services, other diagnostic services and broader clinical specialities. This focus on genomics is already beginning to drive improvements in standards, quality and practice across many areas of molecular pathology to deliver benefits in outcomes for all NHS patients and to become part of the routine diagnostic pathway.
Emerging scientific evidence from Fellows of the College is driving new protocols for handling and processing of tissues into genomic blocks from fresh frozen and FFPE samples, a quantitative approach to assessing tumour cellularity and more exacting DNA extraction conditions.
These are absolutely central to the quality and fidelity of the resulting genome sequence from tumour samples. A similar focus on quality standards and building protocols from emerging scientific evidence is being applied in the collection of companion functional genomic samples in both rare disease and cancer inclusive of RNA and circulating cell-free DNA. This will be critical to the understanding of the expression of the genome in the individual and could provide further insights into new methods for detecting cancer reoccurrence.
The challenge will be to ensure that the knowledge, skills and expertise of the whole pathology workforce is developed in these new and emerging molecular techniques.
Driving service transformation
NHS genomic medicine centres are driving forward demonstrable NHS transformation across their geographies. They have established new partnerships and governance arrangements with patients, the public and other organisations – working together in a network characterised by data and sample sharing and agreed handling and processing arrangements. Informatics platforms have been enhanced to provide the necessary interoperability and capture of phenotypic data from multiple systems across provider organisations and to populate defined datasets for individual participants. This includes new datasets for rare disease and to meet data standards for all relevant diagnostic tests.
Laboratory processes have been refined, using Consent & Sample collection, DNA extraction Biorepository Sequencing, Variant Calling, Interpretation, Feedback to clinician, Validation, Treatment, Clinical Data, The 100,000 Genomes Project Treatment Cycle, NHS, GMCs and GeCIPs.
The most advanced scientific techniques available to extract DNA from blood and tumour tissue, underpinned by a new UKNEQAS external quality assurance scheme. All the GMCs have revised their cancer pathways to deliver true service transformation across the NHS. We have also seen the development of genomic MDTs breaking down silos to increase patient access to genetic and genomic services, while spreading genomic knowledge across the workforce.
The treatment cycle and Genomics England
Clinical Interpretation Partnership. The 100,000 Genomes Project relies on a partnership between local NHS organisations, who perform the patient-facing aspect of the work (identification, recruitment and consent at the start of the treatment cycle, together with validation, feedback, treatment and management at the end) together with a number of national organisations responsible for the specialist functions. Samples are collected and stored at the new National Biorepository in Milton Keynes. Sequencing will be carried out by Illumina at the Welcome Trust Genome Campus in Cambridge.The sequence data are securely stored at a site in Wiltshire.
One of the most important developments within the Project is the Genomics England Clinical Interpretation Partnership (GeCIP). This brings together brings together researchers, clinicians and trainees from both academia and the NHS to analyse and refine the data from the Project. This work is organised across GeCIP domains – with each domain looking at a subset of data in a specific area such as neurological rare disease, prostate cancer or health economics. The aim is to bring a step change in delivering the advances from genomic learning to a handful of years, compared to the 17 years it currently takes to see research advances become common practice in the NHS.
The future for the NHS
The 100,000 Genomes Project is designed to kick start the use of genomic medicine across the NHS, with a legacy long after the life of the Project itself. In the coming years we will move to a completely new taxonomy of medicine, stepping away from the traditional organ-based, symptom-based approach to one based on an understanding of the underlying processes driving disease. The cornerstone of this will be the functional genomics pathway (see Figure 3), which examines the genome code and all the steps of expression through RNA and proteins to metabolites, including the body's interaction with environmental factors and infectious agents.
While new genomic knowledge will drive the understanding in this area, it can only work when combined with the phenotypic knowledge from 'traditional' pathology services and the other diagnostic sciences and clinical specialities. Identification, management and treatment of disease will be driven by an integrated diagnostic picture of the patient bringing together the full range of diagnostic tests and measurements – including metabolic tests, genome sequence, imaging and measurements, and physiological data – captured as a data series over time.
For pathologists themselves, the development of genomic medicine has the potential to become an integral part of pathology, provided that they embrace this challenge. The integration within NHS genomic medicine centres of existing pathology services with genetics laboratory teams makes pathology much more multidisciplinary.
For the NHS, the advent of personalised medicine and precision diagnostics will be crucial for ensuring its sustainability in the medium to long term. These techniques will allow us to identify those subgroups where particular treatments will be most effective and similarly tailor our approaches to prevention. This will gather the knowledge to keep people healthier for longer and to identify and treat disease much earlier, with a greater level of precision such that individual outcomes can be improved in a more systematic and effective way.
It is absolutely clear that this pace of transformation must continue reaching across all pathology services. A genomic future will require more standardisation and consistency across all pathology processes, from sample handling and processing, protocols for testing and measurement through to reporting and recording of results. This will be a big cultural change, but is vital if we are to combine and compare results on a population level and harness the insights that techniques such as machine learning can bring to the huge integrated datasets that will be generated.
The introduction and implementation of innovation is essential and it is important that pathology remains at the centre of personalised medicine and care for all.
Professor Sue Hill
Hon RCP Hon FRCPath
Chief Scientific Officer for England
---
Establishing a Genomic Medicine Centre – the Wessex experience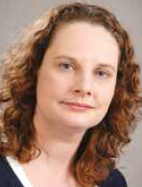 Plans for the 100,000 genomes project have been developed by NHS England and Genomics England Limited following an announcement from the Prime Minister in December 2012. The aim of the programme is to keep the UK at the forefront of delivering genomic medicine for patient benefit. Wessex was one of eleven regional genomic medicine centres (GMCs) announced in December 2014 and since then intensive preparations have been underway to deliver this ambitious initiative.
Rare diseases
The first phase of the project to be launched involves sequencing whole genomes of patients and their first-degree relatives under investigation for rare genetic diseases from a prescribed list. These disorders span a wide range of clinical specialities and coordinating identification and consent of this group of patients has involved teams from multiple specialities as well as understanding and intercepting the diverse range of patient pathways that currently exist within the NHS Trust and wider region.
Cellular pathology
The cancer part of the initiative involves whole genome sequencing of matched tumour and blood samples from patients with breast, colorectal, lung, ovarian or prostate cancer. At the time of application, formalin-fixed paraffin-embedded tissue was the stipulated requirement but the results of initial pilot sequencing experiments has led to an additional request for acquisition of a fresh frozen tissue sample. This presents significant logistical challenges to cellular pathology departments, however in our experience can be built onto existing bio-banking and intra-operative frozen section processes. Ongoing experimental work by Genomics England and collaborators will hopefully lead to refinement of protocols in order to provide optimal samples for sequencing. This may also help to harmonise the multitude of different approaches to tissue preparation that exist in the NHS.
In addition to obtaining tumour samples, the pathologists' responsibilities include digital image capture and assessment of tumour content.
Molecular pathology laboratory
The responsibility for macrodissection of samples for tumour enrichment and extraction of nucleic acids from blood and tissue samples lies with the molecular pathology laboratory. In preparation for the main programme, all laboratories were invited to participate in a round of external quality assurance to compare quantification and extraction of nucleic acids from a standard set of samples.
As a result of this process recommendations have been made on methods and techniques to be used going forward and protocols have been shared between sites, illustrating the collaborative spirit and establishment of a multidisciplinary expert network despite the endeavour still being in its early stages.
Education and training
In conjunction with the designation as a GMC and online training materials developed by Health Education England, the University of Southampton has been awarded the opportunity to host an MSc postgraduate qualification in Genomic Medicine, primarily aimed at developing the skills of existing NHS professionals working in various disciplines. The curriculum has been developed and the first intake of students have had places confirmed to start imminently.
Clinical Informatics
The samples submitted for sequencing require annotation with a clinical dataset drawn from information held in the patient's medical record, and also data about multiple aspects of the tissue handling and processing parameters. Demonstrating inter-operability between various information systems within the Trust - or manual workarounds where this is not possible - is crucial to delivering this aspect of the project. Staff in bioinformatics and clinical informatics are also anticipating the challenges that will be associated with the return of data in due course, particularly data protection, storage and reporting aspects.
Broadening the network
Although Southampton is the lead GMC for Wessex, plans are already in place to broaden the programme's reach to enable clinicians and patients treated at other regional Trusts to access the programme.
Patient and public involvement
Consultation with patients, the public and relevant organizations has been carried out throughout the set up of the initiative and this work is being continued at Southampton. As well as developing information resources aimed at patients, the hospital has a very popular annual open day which provides a further opportunity to inform and educate visitors about developments in genomic medicine as well as promoting opportunities to get involved.
Summary
It's early days for the 100,000 genomes project however there is palpable enthusiasm and willingness to adapt to the evolving requirements of this potentially transformational initiative amongst those involved at our site and in the wider network of collaborators.
Dr Emily Shaw
Southampton GMC team
---
North West Coasts Genomic Medicine Centre delivering the 100,000 Genome Project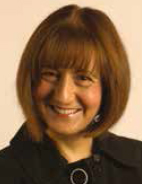 In December 2012, the Prime Minister announced that the Government intended to achieve a paradigm shift in the way that genomics is used across the NHS. David Cameron committed the UK to sequencing 100,000 whole human genomes of patients with certain rare or inherited diseases and common cancers by the end of 2017. Genomics England, a company owned by the Department of Health, was set up to deliver the 100,000 Genome Project. This flagship project will sequence whole genomes from NHS patients and their families to further enhance our understanding of the genetic basis underlying their conditions, together with how the genetic changes are expressed within them (their phenotype).
The project aims to make the UK a world leader in genomics. The potential is huge, leading to more precise and earlier diagnosis, new medical devices, faster clinical trials, new drugs and treatments and potentially, in time, new cures.
It will drive new diagnostic discovery and more targeted drug development. It also has the potential to uncover and drive new approaches to the prevention of disease. The project will transform the way we deliver genomic services in the NHS
in the future. A two-step 'invitation to tender' process was undertaken in 2014 by those organisations expressing an interest to become a genomic medicine centre (GMC). The process culminated in the designation of 11 geographically dispersed NHS GMCs (with multiple local delivery partners), who were appointed against a defined service specification (from consent through to clinical feedback and service transformation).
Each NHS GMC signed a robust contract, which set out the expectations and activity and which also outlined payment for successfully sequenced samples (one of the NHS GMC incentives linked to project objectives). The GMCs have been set qualitative and quantitative key performance indicators against 'benchmarked' best in class performance (a platform
to drive continuous improvement) and are supported by an NHS England Implementation Unit. (A further wave of procurement to seek possibly two or three additional NHS GMCs in areas of England currently not covered was announced this summer).

The North West Coast NHS Genomic Medicine Centre (NWC GMC), one of 11 designated centres, represents a number of NHS organisations across the north west coast of England working together, led by Liverpool Women's Hospital NHS Foundation Trust and supported by the Royal Liverpool and Broadgreen University Hospitals NHS Trust, The Walton Centre NHS Foundation Trust, Liverpool Heart and Chest Hospital NHS Foundation Trust, Alder Hey Children's Hospital NHS Foundation Trust, University Hospital Aintree, the Countess of Chester NHS Foundation Trust, Lancashire Teaching NHS Foundation Trust, Mersey Care, the North West Coast Academic Health Science Network and Liverpool Health Partners.
As part of the 100,000 Genome Project, the NWC GMC partnership will aim to recruit up to 5000 patients who have been given a new diagnosis of a rare diseases or cancer. The initiative will then work to uncover biological patterns about their specific genetic conditions. In some cases it will lead to a precise treatment tailored to their genomic finding, in others it will help to understand the underlying biology of their disease and in the rest provide the knowledge to develop new targeted treatments.

In the NWC GMC we will be using the genomic data, returned from the sequencing of patients DNA, to provide each patient with an individualised and integrated diagnostic report informed by their clinical phenotype, most of this information having been captured within the NHS prior to and at the time of recruitment. This coordinated dataset provides huge opportunities for new insight, analysis, interventions and prognostic possibilities.
As an NHS GMC we are transforming the way we are delivering genomic services, working with our local networks, federations and partnerships to deliver patient benefit and improve health outcomes. We have already began the transformation journey across our organisational partnerships, working to deliver a mainstreamed genomic service for all medical specialties, through education, support and training, and have included our patient and public involvement forum at every step in our journey.
We have in addition:
developed strong clinical leadership and a 'clinical champions' network across our doctors, nurses and scientific workforce that will be critical to the multidisciplinary team working required for validation of genomic results, clinical interpretation and reporting results back to patients
optimised and standardised our laboratory processes, ensuring the highest quality at every step in all our partner laboratories processing samples (Liverpool Clinical Laboratories, Regional Genetic Laboratories and Lancashire Teaching Pathology Laboratories). A failed or low-quality DNA extraction that does not pass the quality standard for whole genome sequencing (WGS) is a waste of valuable resources in time taken to recruit the patient, and delivers a poor experience to our patients
integrated our partners onto one genomic informatics database and have a vision to create a regional 'clinical research informatics infrastructure', linking local academia and NHS colleagues to one genomics data repository
developed an education and training programme for healthcare professionals, commissioners and the public across the GMC footprint, to further facilitate mainstreaming genomics into primary and secondary care
provided robust communication, raising the profile of the NWC GMC and the 100,000 Genome Project across the NW coast, including developing a website, www.nwcgmc.org.
The NWC GMC has a vision and an aspiration to be a 'prime provider' of genomic services beyond the 100,000 Genome Project. To this end we are building on the strong foundation of the GMC, to create genomic pathways enabling an NHS transformation legacy. We are also allowing local delivery partners and partner laboratories to retain expertise and grow a reputable genomic offering to:
address inequalities of access to diagnostics and introduce theranostics
deal with the communities that are hardest to reach and diseases that are hardest to diagnose
provide economies of scale, via shared workforce, education and training, technologies and quality management, and integrated IT
build centres of excellence
improve public understanding
advance NW Coast life science
deliver better outcomes for patients.
We dared to believe we could be a Genomic Medicine Centre, and now that we are, we want to be the best, with a sustainable future.
Angela Douglas
Programme Director
NW Coast GMC