Become a consultant clinical scientist
Consultant clinical scientists are trained to manage pathology laboratories and services in many pathology specialties, including toxicology and genetics.
Consultant clinical scientists train to the same level as medically qualified pathologists. Combining years of scientific expertise with training in patient care, they oversee the diagnosis of disease, lead services and guide a wide range of healthcare staff.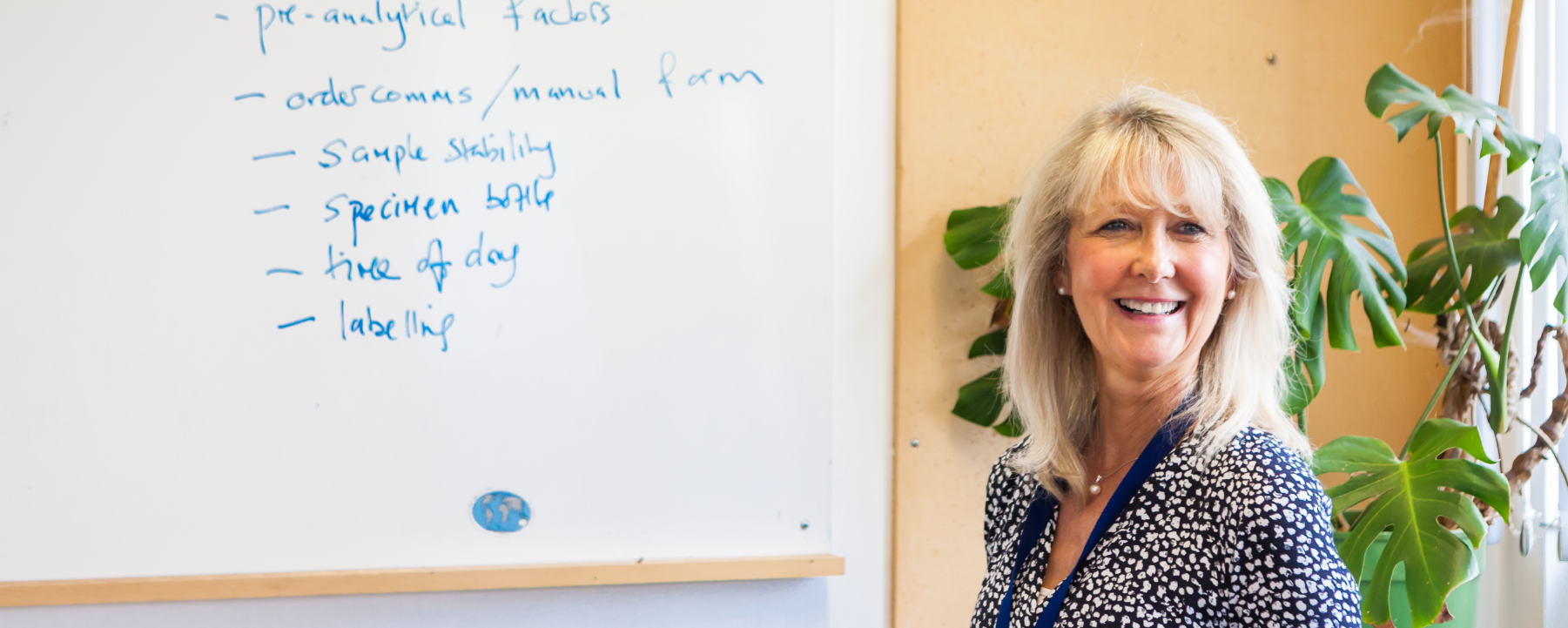 Just like their doctor counterparts, consultant clinical scientists specialise in a particular area of illness. For example:
Consultant clinical scientists are an essential force in improving healthcare. They set evidence-based standards for laboratories and bring in new technologies and scientific methods to transform outcomes for patients. Most also contribute to research.
What will my working environment be like?
As a consultant clinical scientist, you'll probably work in a district general hospital or a teaching hospital. Across both settings, you'll be the go-to expert for doctors, GPs and other healthcare staff, while coordinating a team of healthcare scientists.
If you're based in a district general hospital, you'll be responsible for the 'sign out' of test results in your specialty, guiding doctors and other medical staff in diagnosis and treatment – both in person and over the phone. You'll also teach trainees and work closely with laboratory staff to manage the service. You're unlikely to work directly with patients, but you will get to know cases by working with doctors as part of multidisciplinary teams.
If you're based in a teaching hospital, you'll be more involved in teaching medical students, and will still oversee diagnoses and advise GPs and hospital doctors as part of your day-to-day role. While consultants in non-teaching hospitals tend to cover all areas of their specialty, teaching hospitals give consultant scientists a chance to become highly skilled in a particular branch of medicine.
Outside hospitals, there are also some consultant clinical scientists at the helm of independent laboratories, and increasingly in secondary locations like GP surgeries and outpatient clinics.
Meet the experts
Find out more about what it's like to be a consultant clinical scientist by reading our interviews with doctors and scientists across the specialities.