Dr Stuart John Hamilton, Forensic Pathologist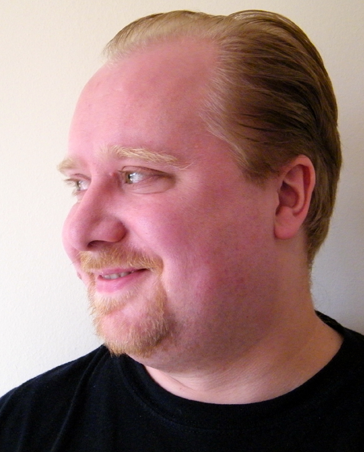 Tell us a bit about yourself...
I'm Dr Stuart John Hamilton MB, ChB, BMSc(Hons), FRCPath, MFFLM. I am one of the Home Office registered forensic pathologists who covers the East Midlands (Leicestershire, Northamptonshire, Lincolnshire, Nottinghamshire, and Derbyshire). I've been a Home Office pathologist for just over 10 years, initially in the North East of England but for a while now in the Midlands.
And talk us through your typical day at work...
My day might begin at midnight, if I'm still up from the previous evening doing an autopsy. Three am, if I've just been called to go to a murder scene. Six am, if I've got to drive three hours to get to Crown Court. Eight am, if I'm off to an inquest at the local Coroner's Court. Nine am, if I'm off to the office to do paperwork. Or I might have been up so late last night I missed the morning!
Afternoon activities might include continuing with the paperwork, fielding phone calls from people wanting reports and trying to finish them, sitting around in court because the trial has been inexplicably delayed (again), performing an autopsy or possibly two, teaching my registrars ... or trying to find an excuse not to look at that difficult histology I was stuck on yesterday.
In the evening, I might carry on with autopsy work, finish reports. Afterwards, I'll be going to the pub – or out for dinner because I'm too tired to cook. I try and read the latest literature to keep up with my Continuous Professional Development. And there's a bit of panicking about whether I've forgotten to do anything.
This may seem facetious but it explains the best (and least attractive) aspects of my chosen career. There simply isn't such a thing as a typical day; it can range from standing in a ditch collecting maggots to standing in Crown Court giving expert evidence. Sometimes both on the same day!
What do you love about your job?
It's intellectually challenging, rewarding, it involves interacting with all sorts of people and it can constantly surprise you. Not to mention that most people who've seen crime programmes on TV think it's "sexy". After all, I am sitting typing this in a court 4 hours drive from home (set off at half five this morning), drinking overpriced coffee and eating lukewarm chips. I'm not expecting to get called to give evidence as it looks like my statement is going to be agreed so I get to drive home again.
If that's not something you want to cope with, maybe this career isn't for you, but if you can live with that, then one day you might be the forensic pathology expert for Silent Witness… Now that makes my day!