Medical undergraduate essay competition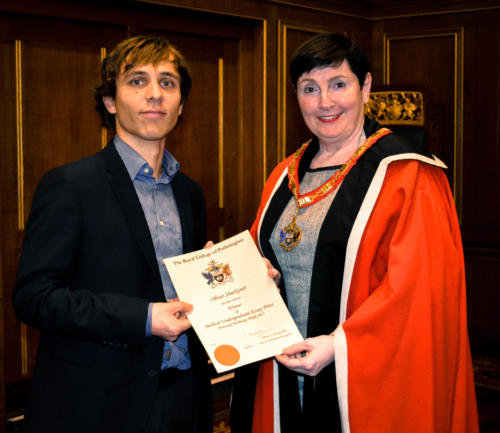 The medical undergraduate essay prize is a great opportunity for students to demonstrate their enthusiasm about pathology, particularly for those who are aspiring pathologists.
Our annual competition asks undergraduates to think broadly about a hot topic in pathology, and use their creativity and originality alongside facts and figures in no more than 1,000 words.
2017's winner
The theme for this year's essay competition on the role of IT in pathology - congratulations to winner Oliver Shutkever (Ollie), 23, sixth-year medical student.
We'd also like to congratulate this year's runner up, Kevin Teo, from the University of Cambridge. Kevin was extremely pleased with the result, commenting that "writing the essay has been a very educational endeavour after being inspired by the speakers in RCPath's summer school in August!"
You can read both of their essays below.
The role of IT in pathology: the 2017 entries that won
Need inspiration?
Considering writing something for our competition? Explore our site and discover the myriad of topics you could take on. Keep up to date on our Facebook and Twitter page for information on next year's competition.