Heart of Healthcare Art Activities
Use this set of downloadable illustrations of the heart to discover how your heart works and what can go wrong. Created by scientist-turned-artist Dr Lizzie Burns, in collaboration with pathologist, Dr Esther Youd, these resources include life-size illustrations of the inside and outside of the heart.
Find out about what each part of the heart is called and learn amazing facts from the information included alongside each illustration, including how many litres of blood your heart pumps around the body every minute!
The drawings can be downloaded below and coloured in. You can also cut them out to create your own life-size paper heart. Watch the accompanying time lapse videos to find out how you can draw the flow of blood. Why not surround your coloured-in heart with words or pictures that represent healthy habits that keep your heart strong?

Origami beating heart resource. Fold your own beating heart out of paper! Download the resource sheet, detach the drawing, colour it in then follow the guidelines on the sheet to fold your own heart!

Get a sneak preview of the origami beating heart in this fun time lapse video.
Follow Lizzie's video guide on how to fold your heart.
Dr Burns created this video to accompany resources and live stream events where you can learn how to fold your own origami heart. More information on our National Pathology Week page.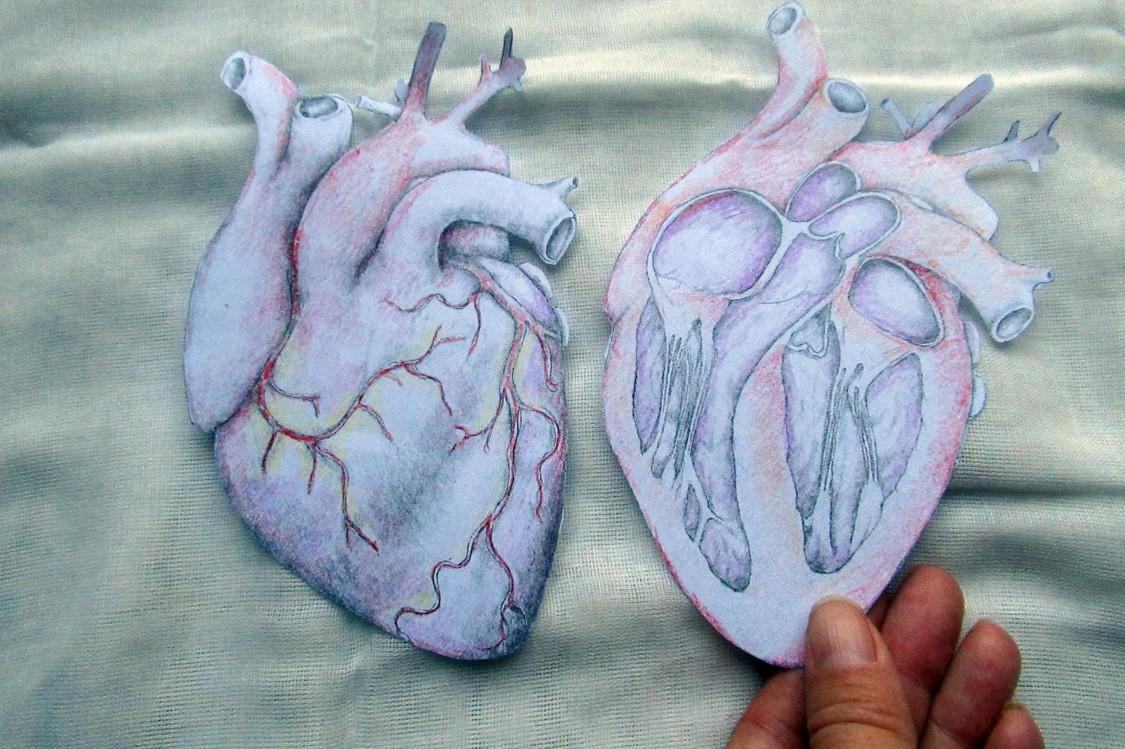 These resources were developed by Dr Lizzie Burns for National Pathology Week 2020 to celebrate our theme 'Pathology: at the heart of healthcare.'