In early celebration of International Pathology Day (IPD), we were delighted to welcome in-person attendees for the first time in three years as well as those joining us virtually from around the world for our hybrid conference held on 1 November.

The theme for International Pathology Day 2022 explored how laboratory medicine has adapted to global health developments and challenges. The hybrid event, held in association with sponsors The British Society for Haematology and The Pathologist, was also an opportunity to reflect on how the College has evolved its international activities over the last 60 years.
A gregarious welcome from the College President, Professor Mike Osborn flowed into coversation with special guest, keynote speaker Dr Michael Ryan, Executive Director of the WHO Health Emergencies Programme.
Our speakers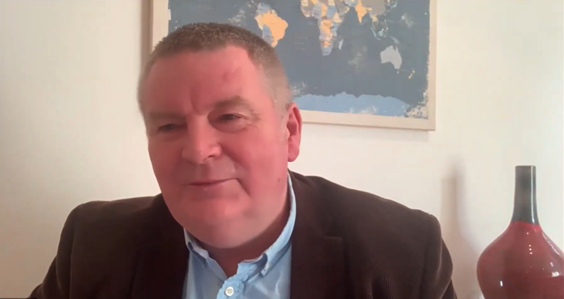 Dr Ryan generously took time out of his holiday in the west of Ireland to be with us virtually and explained the structure and function of the World Health Organisation (WHO) Health Emergencies Programme who are tasked with preparedness, readiness and response to all types of health emergencies. They currently have huge teams in Ukraine, Pakistan and Uganda, with teams on the ground for Monkeypox.
Dr Ryan spoke of the successes and challenges the WHO has faced in supporting the response to outbreaks and the vital role of pathologists. He highlighted the WHO's capacity to draw together global expertise almost instantaneously and the ability of pathology services to innovate and evolve to find solutions for rapidly developing events. Challenges included securing funding and transparency from countries. Dr Ryan gave examples of how transparency has led to consequences for countries, such as South Africa facing immediate travel sanctions when they shared information on a new COVID-19 variant, and the need to protect countries who want to be transparent.
The conversation with Professor Osborn ended by Dr Michael Ryan thanking College members and pathologists around the world on behalf of the WHO for the role they played in the pandemic.
Watch in full - Dr Michael Ryan in Conversation with the College President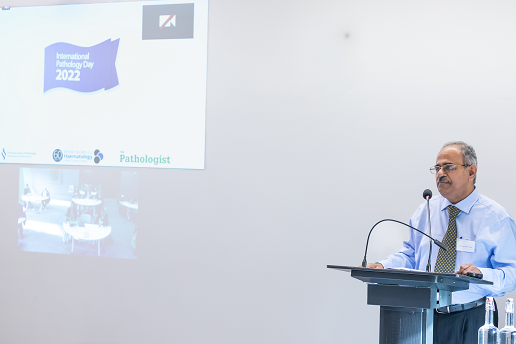 After the break Dr Ranganathan N Iyer, the College's Associate International Regional Advisor for Southeast Asia who had flown in from India took to the podium and delivered an interesting talk on secondary bacterial and fungal infections in COVID-19 patients. Dr Iyer highlighted how the prevalence and incidence of bacterial and fungal infections in COVID-19 patients is poorly understood and the issues around variations in its reporting and treatment. He presented data from Indian centres who managed the diagnosis and outcome analysis of secondary bacterial and fungal infections in COVID-19 patients.
Watch in full - Secondary bacterial and fungal infections: the impact of COVID-19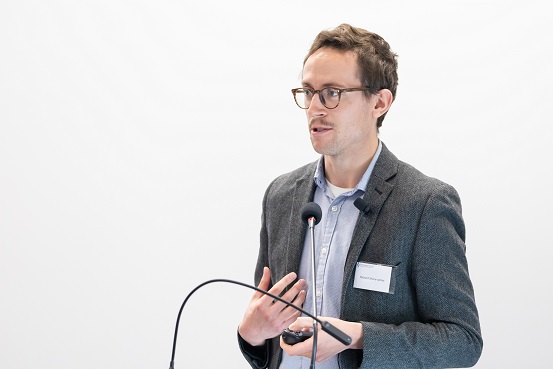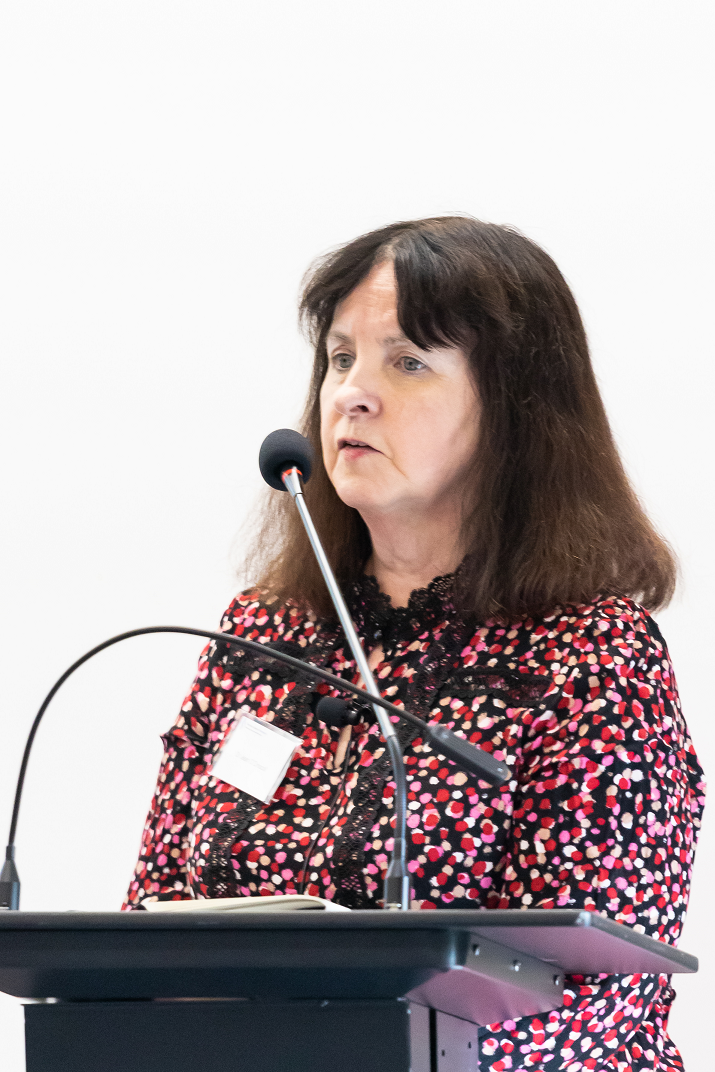 The third talk was co-delivered by Mr Richard Skone-James from The Tropical Heath Education Trust (THET) Programme Team and College fellow and consultant microbiologist Dr Jean O'Driscoll. They each spoke about THET and the global health partnership community. At the centre of the presentation was THET's vision of a world where everyone has access to healthcare, which their support through training and educating health workers around the world in partnership with organisations and volunteers from across the UK. Over the past nine years THET have partnered with over 130 NHS trusts, royal colleges (including the Royal College of Pathologists) and academic institutions, as well as working closely with the UK government and WHO.
They also highlighted their collaboration with the College's International team and the Ghana College of Physicians and Surgeons to develop new learning resources to support the training and continued professional development of health professionals in Ghana.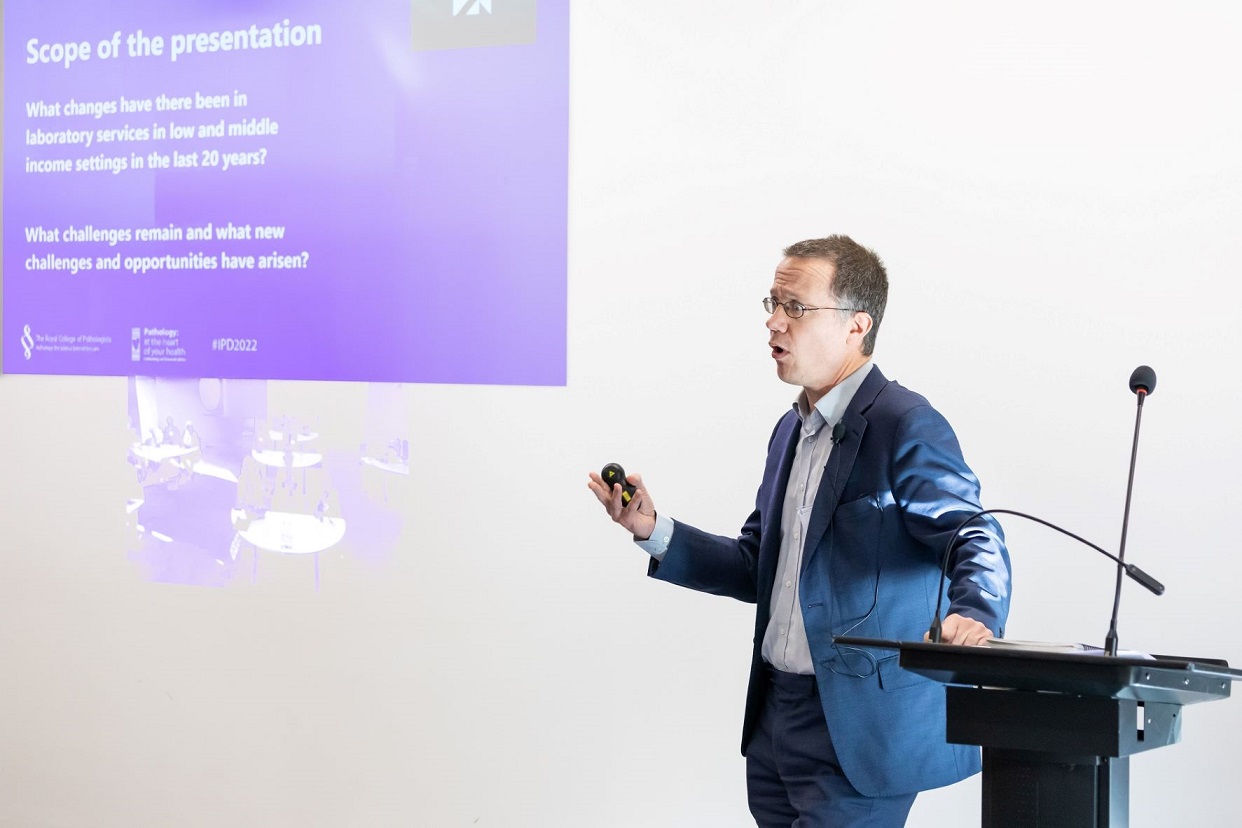 Watch in full - THET and the global health partnership community
The fourth and final talk was given by Russell Dacombe, Senior Research Associate based at the Liverpool School of Tropical Medicine, he discussed how laboratory services have changed in low- and middle-income countries (LMICs) over the last 20 years and the challenges these services still face today. He focused on how crucial these laboratory services are to tackling global health challenges, such as antimicrobial resistance, and the improved access to diagnostics through technological advancements. He highlighted how bacteriology had been neglected in many LMICs as focus had to shift to health crises such as tuberculosis, malaria and HIV.
Watch in full - One health, many labs
The roundtable
Our International Pathology Day conference would not be complete without a roundtable discussion. This year the topic explored the international activities of the College in a changing world. Panellists looked back on past contributions, discussed current activities and gave their thoughts on how the College and the global pathology community will need to evolve to meet ever-changing needs.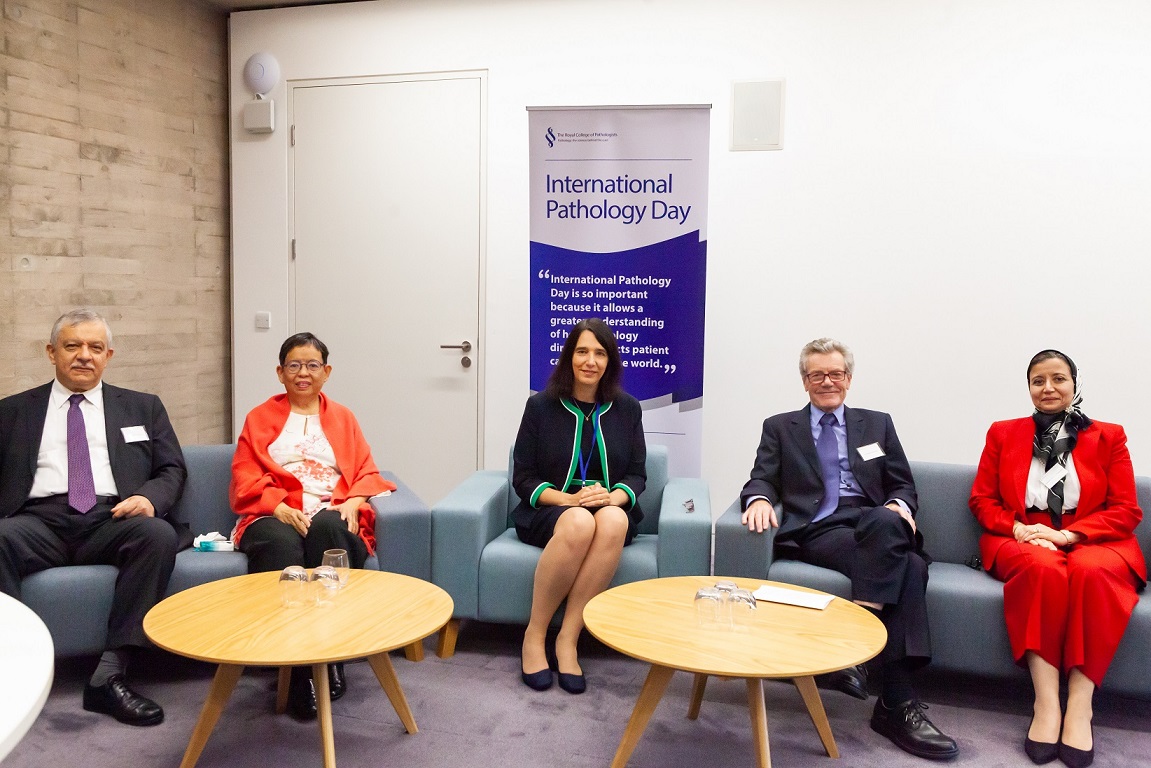 The discussion was chaired by Professor Angharad Davies, College Vice President for Learning, her role also includes having oversight of the international activities of the College. She was joined by a team of expert panellists. They included Dr Kenneth Fleming (Chair of the Lancet Commission on Diagnostics), Dr Maadh Aldouri (Consultant Haematologist), Professor Mona El-Bahrawy (Professor of Practice in Histopathology), Dr Thynn Thynn Yee (Associate Clinical Professor, Haematology) and Professor Ismail Matalka (Clinical Director of International Activities for the College).
All panellists had contributed to and shaped the international work of the College and they were invited to share a couple of their highlights, which were fascinating to hear. Highlights included founding and setting up the International team, improving quality assurance systems and implementing processes for continued professional development. The panellists also reflected on how they became involved with the College's work and their passion for expanding and improving pathology services around the world was clear to see.
You can listen to this beautifully nostalgic coversation in full:
Roundtable - International activities at the College in a changing world – past, present and future.
Poster competition winners

The poster competition gave internationally and UK based entrants the opportunity to showcase what they had been working on individually or as part of a team. First prize went to Kallpana Dhas and her winning entry was an audit of homologous recombination deficiency testing in advanced high-grade ovarian cancer. In the video that accompanied her poster, Kallpana discussed how the audit came about during her time at the Royal Victoria Infirmary, Newcastle upon Tyne NHS Foundation Trust. She also revealed the impact the results of the audit had on testing methods, with fewer inconclusive results and more patients accessing the treatment they needed.
Second prize went to Lamia Sabry Aboelnasr who assessed the prognostic impact of peritumoural immune reaction, tumour budding and stroma percentage and configuration in colorectal cancer diagnosis. Amal Khalid was awarded third place for their case report on a rare case of benign adenomyoepithelioma.
View the winning entries and accompanying videos.
We thank each and every person that joined us in-person and virtually, it really was a memorable day. Thank you as well to our sponsors The British Society for Haematology and The Pathologist.
Social media
People and institutions from around the world wished one another a happy International Pathology Day and shared how they were celebrating using #IPD2022, here are a few of those posts.
Today is #IPD2022! A day to highlight the essential role of #pathology in healthcare. Pathologists and laboratory professionals are the cornerstone of accurate diagnoses for patients.@Pathologists @RCPath @NU_Pathology pic.twitter.com/HcFn3IleFN

— Bonnie Choy, MD (@bonnie_choy) November 9, 2022
​
Our traditional banner for this year is out!
🌟Happy International Pathology Day everyone🔬🌎 @PatoDernFed #PathTwitter #pathologists #pathologyday #IPD2022 #pathologyawareness #PathArt #MedTwitter pic.twitter.com/B5movu3PS3

— Eylül Gün, MD (@dreylulgun) November 8, 2022
#IPD2022 pic.twitter.com/ZriXfkE3uA

— Ali Waziri (Aliwaz)🇳🇬📚 (@aliwazeery) November 1, 2022
International Pathology Day 2023
Join us at our conference in celebration of International Pathology Day on Wednesday 8 November. Further details of the event will be announced next summer.