The College works with partners in the UK and overseas to raise awareness about the vital role played by pathology and laboratory medicine services in healthcare worldwide. This International Women's Day, we are taking the opportunity to highlight the essential work of pathologists in Sri Lanka and Pakistan.
Professor Jo Martin, President of The Royal College of Pathologists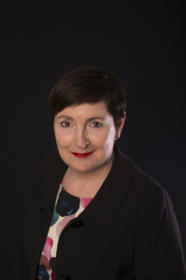 "This International Women's Day I am delighted to celebrate the work of our international fellows.

Our female members embody excellence in pathology practice, addressing global health issues and improving the health outcomes of people and communities around the world."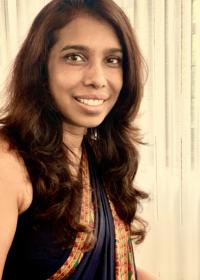 Dr Gayani Ranaweera is a Consultant Histopathologist & Senior Lecturer in Pathology in the Faculty of Medicine in the University of Colombo, Sri Lanka
I work as a Consultant Histopathologist in the University Pathology unit, Faculty of Medicine, Colombo, Sri Lanka. I have a special interest in Gynaecological Pathology. I am also a Senior Lecturer in Pathology, teaching undergraduate and postgraduate students of Medicine and Allied Health Sciences. In addition, as a university academic, research is a main component of my job and I am involved in several research projects at a given time. I also supervise several undergraduate and postgraduate research students.
I am privileged to be in a position to be both a practising pathologist as well as an accredited teacher in higher education, teaching medical students, trainee pathologists and other healthcare providers
I like the multifaceted nature of my work as a practising pathologist in academia. Although challenging at times, I enjoy keeping a balance between my roles of a diagnostician, a teacher, a researcher as well as a wife and a mother of two young sons.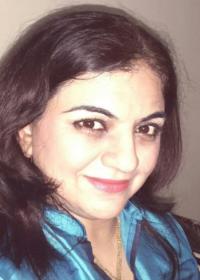 Dr Sabeen Kurshid Zaidi is a Virologist based in Karachi, Pakistan
Virology is an emerging field in Pakistan. With myriad viral disease challenges ranging from polio, viral hepatitis, HIV, rabies, common viral infections like influenza, rubella, measles and chickenpox to dengue, chikungunya and Crimean-Congo haemorrhagic fever (CCHF), clinical virology services are much warranted.
I became a virologist because it is a clinical specialty that translates innovative lab diagnostic techniques to clinical decisions involving diagnosis and management of viral infections, integrating with the public health domain of viral disease outbreak detection and control. I review and interpret test results and oversee quality assurance. I work in collaboration with my clinical colleagues to go beyond the lab bench by giving advice on which virology tests are most desirable and those that are not required in a particular clinical scenario. I also advise about blood-borne virus exposure management, diagnosis and treatment of viral infections.
Viruses are fascinating creatures and viral infections are some of the most challenging infections. Attention to detail and enhancing one's analytical skills is a must. Problem solving in virology is not "automated" as the diagnostic techniques are. Each patient and clinical scenario is different and lab tests have to be interpreted and actioned upon in the clinical context.